This week marks 20 years since The Truman Show was released. In June 1998, we first sat down in theaters to watch a somewhat surreal story of a man (played by Jim Carrey) who discovers his life is the plot of a TV show–the most popular show on the planet. His town and everyone else in his life (except him) are all a set and actors. In the two decades since then, many of us regularly tune in to watch the "real" lives of many people–people searching for spouses, people competing to survive in deserted environments, people who are being filmed constantly, and who become famous just by virtue of being filmed. Reality TV existed prior to the release of The Truman Show, most notably with the first season of an experimental series filmed for MTV, The Real World.  The real world has never been the same.
Whether you can't get enough of the Kardashians, the Bachelors, the Top Chefs and the Real Housewives, or you avoid them entirely, you may be interested in the social "experiment" of it all and what it says about American culture that this phenomenon is so deeply entrenched. You may be curious for a look behind the scenes. Or you may want to read a good story about some fictional reality celebrities.
Here are a few titles touching on this unreal reality.
The Stars in Our Eyes: The Famous, the Infamous, and Why We Care Way Too Much About Them by Julie Klam [Non Fiction]
What is it that makes celebrities famous—and why are ordinary people so fascinated with them? Author and memoirist Klam (Please Excuse My Daughter) explores these questions in bite-sized chapters covering topics such as child stars, scandals, and the lure and harmful effects of fame, usually in conversation with one or two people ranging from those in the industry (actor Timothy Hutton, agent Adam Schweitzer) to Klam's own Aunt Mattie (a devotee of reality TV). Between chapters are "intermissions" in which people describe their own encounters with celebrities, ranging from amusing, sweet, and sometimes cringingly awkward. While Klam has great verve for her subject, her treatment of its various facets unfortunately tends toward the shallow, and the already thin book is padded out a little too much with digressions on her own particular celebrity connections and interests. VERDICT There's nothing new or particularly insightful here, but Klam's breezy style and the variety of celebrity anecdotes might provide a fun indulgence for those looking for a quick, gossipy read.
Love Me Sweet by Tracy Brogan [Fiction]
Delaney Masterson has been living a "Kardashian-like" existence, with her entire life edited into a story for public consumption. When an unscrupulous ex releases a sex tape she never consented to or even knew about, she flees sunny California in favor of freezing Bell Harbor, Mich. Hiding her identity seems the only way to escape her embarrassment. TV producer Grant Connelley doesn't recognize her, as he's spent the last few years working in remote locations around the world. Their story picks up speed when they chase after Grant's mom, a compulsive thief who's stolen Delaney's ready cash.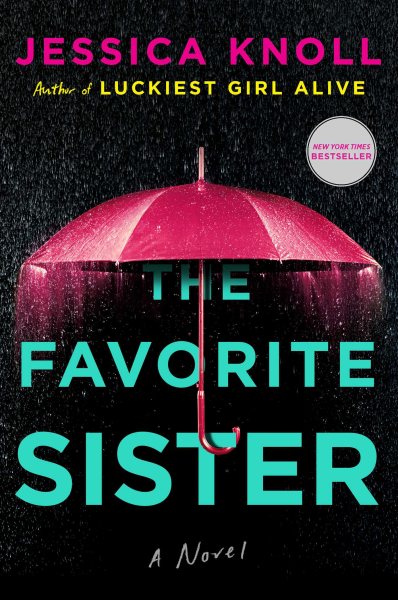 The Favorite Sister by Jessica Knoll [Fiction]
Knoll (Luckiest Girl Alive) explores the blurry line between a reality show and real life—and the duplicity of family ties and friendship—in this razor-sharp, darkly comic thriller. The grisly murder of spin and yoga studio entrepreneur Brett is revealed at the outset of this briskly paced whodunit; the narrative then flashes back, unfolding the complex how and why from the perspectives of narrators Brett, the overweight "least-loved sibling"; her thin and pretty sister Kelly, who abandoned a high-profile career path to be a single mom and run Brett's growing business empire; and bestselling author Stephanie. All three are contestants on the reality show Goal Diggers, which hypes the accomplishments of "unmothers and unwives" and is run by conniving and high-profile network executive Jesse. The characters compete for prominence, audience popularity, and social media buzz. It's off-screen where things take a dark turn: Brett's "enigmatic gay millennial" persona comes apart and Stephanie's bestselling memoir is exposed as anything but true. Though the mystery is engrossing enough in its own right, Knoll's novel is most notable as a potent takedown of a reality-show-obsessed culture that seeks out the spotlight rather than harder truths.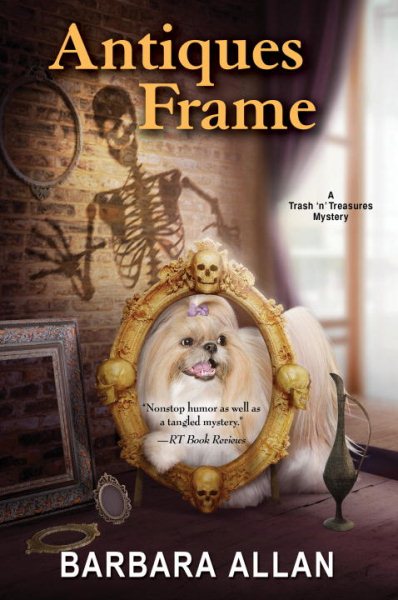 Antiques Frame by Barbara Allan [Fiction–Mystery]
Camilla Cassuto, the not-quite-ex-wife of Brandy Borne's significant other, police chief Tony Cassuto, has moved to Serenity, Iowa, in Allan's appealing 11th mystery featuring Brandy and her mother, Vivian (after 2016's Antiques Fate). Brandy and Vivian have recently finished filming their reality TV show, Antiques Sleuths, and Brandy hopes to get her personal life back on track by persuading Camilla to sign the divorce papers. But when Brandy visits Camilla's shop, she finds the woman beaten to death with a cast-iron corn husker. After Brandy's arrest, Tony must recuse himself from the investigation. Live-wire Vivian sets out to clear her daughter's name with her usual gusto and risible results. Whenever Vivian gets too lively and threatens to spin out of control, Brandy is able to take charge of the narrative and slow things down, allowing readers to catch their breath. Some may find this series too manic and far-fetched for their taste. Allan is the pseudonym of Barbara and Max Allan Collins.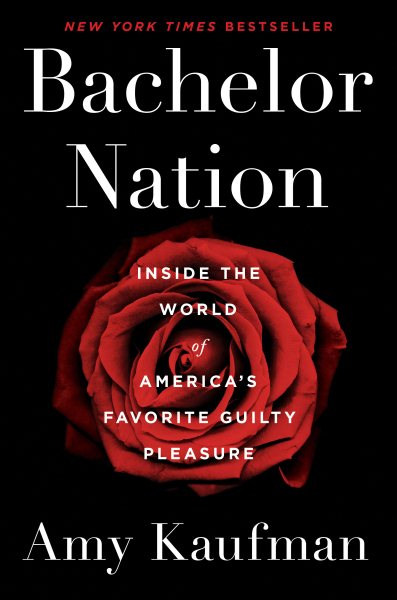 Bachelor Nation: Inside the World of America's Favorite Guilty Pleasure by Amy Kaufman [Non Fiction]
Los Angeles Times entertainment journalist Kaufman's eye-opening exposé of the reality TV show The Bachelor offers criticism as well as praise as it explores the reasons why the show has been watched by millions since its 2002 premier. A Bachelor aficionado, Kaufman unpacks the keys to the show's success, even while being barred from ABC press calls and numerous interviews because her coverage of the show in the Times was deemed too negative. Kaufman unveils plenty of unpalatable practices, such as an overabundance of alcohol on the set (though drinking is not mandated), editing/manipulating footage to create a story line that wasn't present during the filming, and sequestering contestants in a mansion "bubble" in which communication with the outside world is banned. Many viewers watch The Bachelor, Kaufman posits, because they are mesmerized by the romantic, chivalrous stories of "brave" singles baring their hearts and souls in search of a perfect mate. Kaufman intersperses her narrative with commentary from various celebrity fans, such as Amy Schumer, who says: "It's kind of awful to watch the show. And it's the thing I most look forward to every week. It's fucked up." Kaufman shares little-known details about the show (hair and makeup styling are offered on the first night only; contestants must apply their own fake eyelashes) that will no doubt fascinate Bachelor fans.
The Last One by Alexandra Oliva
The TV show Survivor meets Cormac McCarthy's The Road in Oliva's stellar debut. One of the 12 contestants on In the Dark, a reality show set in the remote Pennsylvania wilderness and billed as a "reality experience of unprecedented scale," is Zoo, so called by the show's producers because she works at a wildlife sanctuary and rehabilitation center. Zoo decided to go on In the Dark as one last big adventure before settling down to start a family with her husband. The host explains that the game is a race with no finish line; the only way out is to quit. Trouble arrives in the form of an unidentified pathogen that begins to kill off a substantial portion of the world's population. Alone on an extended solo challenge, Zoo has no idea that the lines between reality and reality show have been blurred into nonexistence. Fueled by brilliantly intimate and insightful writing as well as an endearing and fully realized female lead, this apocalyptic novel draws its power from Zoo's realizations about society and herself as she struggles to survive long enough to somehow make it back to her home and, hopefully, her husband.