Virtual reality is a fast expanding field of technology with possible applications in both many industries and aspects of our everyday lives and it's now available to experience at Pasadena Public Library! The Central Library has an Oculus Rift VR set available for our patrons ages 13 and up to try. So if you're curious about VR and want to see what all the hype is about, stop by one of our VR open hours sessions to try it out. We have open hours for adults from 2-4 p.m. every Thursday and the VR set is available for teens to try during Teen Game Days every Friday from 4-5:30. Check our Events Calendar online for more information about these VR open hours. In order to use the VR equipment, patrons  must sign a waiver available online here. Please bring the signed waiver with you to the VR open hours. To get some idea of the potential of VR technology in the future, check out some of these great science fiction and technology books imagining what virtual reality could look like as it develops.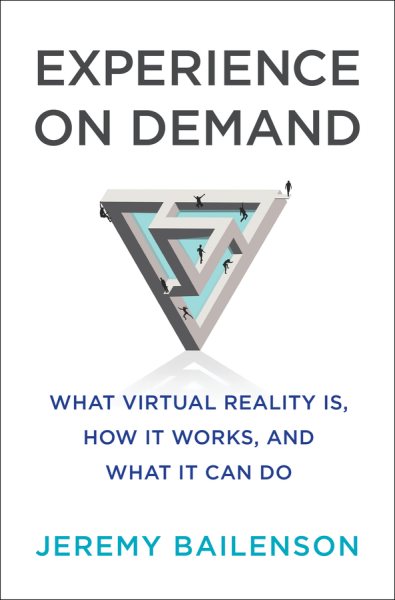 Experience on Demand: What Virtual Reality Is, How It Works, and What It Can Do by Jeremy Bailenson
Virtual reality is able to effectively blur the line between reality and illusion, pushing the limits of our imagination and granting us access to any experience imaginable. With well-crafted simulations, these experiences, which are so immersive that the brain believes they're real, are already widely available with a VR headset and will only become more accessible and commonplace. But how does this new medium affect its users, and does it have a future beyond fantasy and escapism? In Experience on Demand, Jeremy Bailenson draws on two decades spent researching the psychological effects of VR and other mass media to help readers understand this powerful new tool. He offers expert guidelines for interacting with VR and describes the profound ways this technology can be put to use—not to distance ourselves from reality, but to enrich our lives and influence us to treat others, the environment, and even ourselves better. In the world of VR, a football quarterback plays a game against a competing team hundreds of times before even stepping onto the field; members of the United Nations embody a young girl in a refugee camp going through her day-to-day life; and veterans once again walk through the streets where they had experienced trauma.There are dangers and many unknowns in using VR, but it also can help us hone our performance, recover from trauma, improve our learning and communication abilities, and enhance our empathic and imaginative capacities. Like any new technology, its most incredible uses might be waiting just around the corner. Experience on Demand is the definitive look at the risks and potential of VR—a must-read for navigating both the virtual and the physical worlds ahead.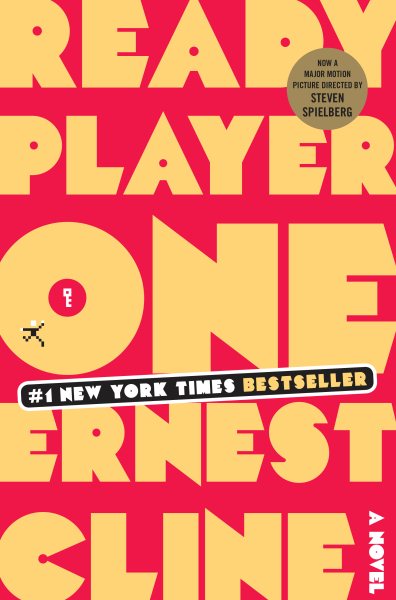 Ready Player One by Ernest Cline
It's the year 2045, and the real world is an ugly place.
Like most of humanity, Wade Watts escapes his grim surroundings by spending his waking hours jacked into the OASIS, a sprawling virtual utopia that lets you be anything you want to be, a place where you can live and play and fall in love on any of ten thousand planets.
And like most of humanity, Wade dreams of being the one to discover the ultimate lottery ticket that lies concealed within this virtual world. For somewhere inside this giant networked playground, OASIS creator James Halliday has hidden a series of fiendish puzzles that will yield massive fortune—and remarkable power—to whoever can unlock them.
For years, millions have struggled fruitlessly to attain this prize, knowing only that Halliday's riddles are based in the pop culture he loved—that of the late twentieth century. And for years, millions have found in this quest another means of escape, retreating into happy, obsessive study of Halliday's icons. Like many of his contemporaries, Wade is as comfortable debating the finer points of John Hughes's oeuvre, playing Pac-Man, or reciting Devo lyrics as he is scrounging power to run his OASIS rig.
And then Wade stumbles upon the first puzzle.
Suddenly the whole world is watching, and thousands of competitors join the hunt—among them certain powerful players who are willing to commit very real murder to beat Wade to this prize. Now the only way for Wade to survive and preserve everything he knows is to win. But to do so, he may have to leave behind his oh-so-perfect virtual existence and face up to life—and love—in the real world he's always been so desperate to escape.
Final Girls by Mira Grant
What if you could fix the worst parts of yourself by confronting your worst fears? Dr. Jennifer Webb has invented proprietary virtual reality technology that purports to heal psychological wounds by running clients through scenarios straight out of horror movies and nightmares. In a carefully controlled environment, with a medical cocktail running through their veins, sisters might develop a bond they've been missing their whole lives while running from the bogeyman through a simulated forest. But can real change come so easily? Esther Hoffman doubts it. Esther has spent her entire journalism career debunking pseudoscience, after phony regression therapy ruined her father's life. She's determined to unearth the truth about Dr. Webb's budding company. Dr. Webb's willing to let her, of course, for reasons of her own. What better advertisement could she get than that of a convinced skeptic? But Esther's not the only one curious about how this technology works. Enter real-world threats just as frightening as those created in the lab. Dr. Webb and Esther are at odds, but they may also be each other's only hope of survival.
Future Presence: How Virtual Reality Is Changing Human Connection, Intimacy, and the Limits of Ordinary Life by Peter Rubin
Heralded as the most significant technological innovation since the smartphone, virtual reality is poised to transform our very notions of life and humanity. Though this tech is still in its infancy, to those on the inside, it is the future. VR will change how we work, how we experience entertainment, how we feel pleasure and other emotions, how we see ourselves, and most importantly, how we relate to each other in the real world. And we will never be the same.
Peter Rubin, senior culture editor for Wired and the industry's go-to authority on the subject, calls it an "intimacy engine." While once we needed another person to feel the sensations of closeness, trust, vulnerability, confidence, and titillation, VR will give us the ability to induce these sensations by ourselves for the first time in human history. This metamorphosis, Rubin argues, is going to have a powerful impact on relationships that will ripple throughout our society and our individual lives.
A journey into this uncertain future and a glimpse at the cultural implications and promises of a new reality, Future Presence explores a host of complex questions about what makes us human, what connects us, and what is real. Offering a glimpse into the mind-blowing things happening in universities, labs, and tech companies around the world, Rubin leads readers on an entertaining tour of the weirdest, wildest corners of this fascinating new universe.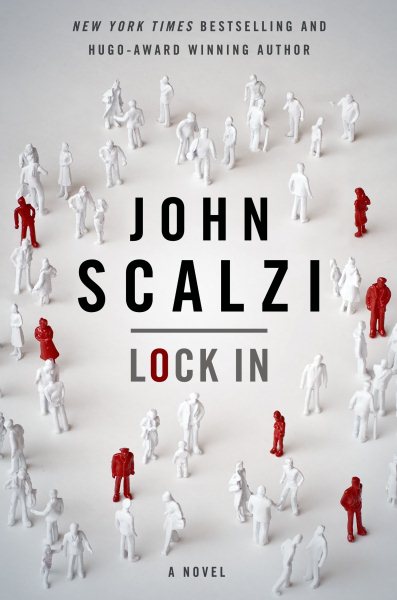 Lock In by John Scalzi
Fifteen years from now, a new virus sweeps the globe. 95% of those afflicted experience nothing worse than fever and headaches. Four percent suffer acute meningitis, creating the largest medical crisis in history. And one percent find themselves "locked in"–fully awake and aware, but unable to move or respond to stimulus. One percent doesn't seem like a lot. But in the United States, that's 1.7 million people "locked in"…including the President's wife and daughter. Spurred by grief and the sheer magnitude of the suffering, America undertakes a massive scientific initiative. Nothing can restore the ability to control their own bodies to the locked in. But then two new technologies emerge. One is a virtual-reality environment, "The Agora," in which the locked-in can interact with other humans, both locked-in and not. The other is the discovery that a few rare individuals have brains that are receptive to being controlled by others, meaning that from time to time, those who are locked in can "ride" these people and use their bodies as if they were their own. This skill is quickly regulated, licensed, bonded, and controlled. Nothing can go wrong. Certainly nobody would be tempted to misuse it, for murder, for political power, or worse…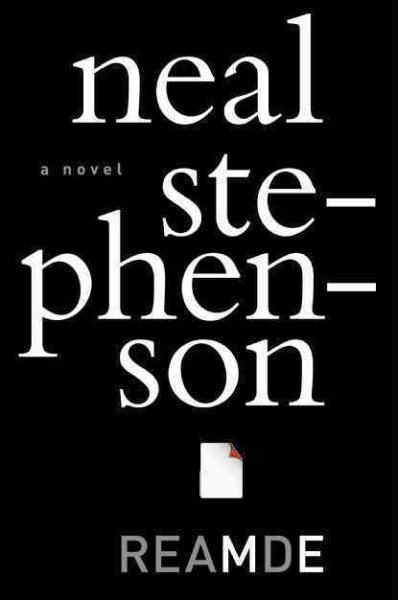 Reamde by Neal Stephenson
Four decades ago, Richard Forthrast, the black sheep of an Iowa family, fled to a wild and lonely mountainous corner of British Columbia to avoid the draft. Smuggling backpack loads of high-grade marijuana across the border into Northern Idaho, he quickly amassed an enormous and illegal fortune. With plenty of time and money to burn, he became addicted to an online fantasy game in which opposing factions battle for power and treasure in a vast cyber realm. Like many serious gamers, he began routinely purchasing virtual gold pieces and other desirables from Chinese gold farmers—young professional players in Asia who accumulated virtual weapons and armor to sell to busy American and European buyers.
For Richard, the game was the perfect opportunity to launder his aging hundred dollar bills and begin his own high-tech start up—a venture that has morphed into a Fortune 500 computer gaming group, Corporation 9592, with its own super successful online role-playing game, T'Rain. But the line between fantasy and reality becomes dangerously blurred when a young gold farmer accidently triggers a virtual war for dominance—and Richard is caught at the center.
Halting State by Charles Stross
In the year 2018, Sergeant Sue Smith of the Edinburgh constabulary is called in on a special case. A daring bank robbery has taken place at Hayek Associates, a dot-com startup company that's just been floated on the London stock exchange. The suspects are a band of marauding orcs, with a dragon in tow for fire support, and the bank is located within the virtual reality land of Avalon Four. For Smith, the investigation seems pointless. But she soon realizes that the virtual world may have a devastating effect in the real one-and that someone is about to launch an attack upon both…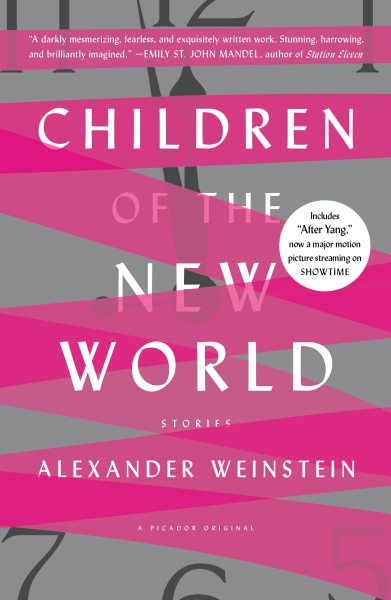 Children of the New World: Stories by Alexander Weinstein
Children of the New World introduces readers to a near-future world of social media implants, memory manufacturers, dangerously immersive virtual reality games, and alarmingly intuitive robots. Many of these characters live in a utopian future of instant connection and technological gratification that belies an unbridgeable human distance, while others inhabit a post-collapse landscape made primitive by disaster, which they must work to rebuild as we once did millennia ago.
In "The Cartographers," the main character works for a company that creates and sells virtual memories, while struggling to maintain a real-world relationship sabotaged by an addiction to his own creations. In "Saying Goodbye to Yang," the robotic brother of an adopted Chinese child malfunctions, and only in his absence does the family realize how real a son he has become.
Children of the New World grapples with our unease in this modern world and how our ever-growing dependence on new technologies has changed the shape of our society. Alexander Weinstein is a visionary new voice in speculative fiction for all of us who are fascinated by and terrified of what we might find on the horizon.