Author Ivy Pochoda will be at Pasadena Central Library next Thursday, October 25, at 7:00 pm to talk about (and sign copies of) her novel, Wonder Valley. 
We're inspred by her visit, and thought we'd share her books here, along with a few "read-alike" titles by experts in public libraries.
Happy Reading!
Wonder Valley by Ivy Pochoda
A young man runs naked down the freeways and streets of Los Angeles, clogging up morning traffic, to the consternation of most commuting Angelenos. This young man, unnamed in the prologue, ties together all of the characters in Pochoda's ambitious, absorbing third novel. In 2006, a young woman, Britt, escapes a tragic accident and heads to a commune in the Mojave Desert, where a charismatic leader holds sway over a group of young "interns." His twin sons, James and Owen, vie for his attention, but after Owen angers his father, he runs away and comes across two dangerous men, Blake and Sam. The pair is on the run from the law, but an injury Sam sustained on the road is slowing them down. In 2010, Ren, recently released from juvie, is searching for his mother on the streets of skid row. Pochoda paints southern California with a vibrant brush, rendering an evocative landscape on which her desperate characters seek out redemption and rejuvenation.
The Art of Disappearing by Ivy Pochoda
A marriage based on mutual insecurity, on the lure of illusion, on the faith in make-believe is, perhaps, not all that unusual. But Mel Snow spends her life married to magician Toby Warring constantly wondering if she was the person he was meant to marry or merely a substitute for someone he lost long ago. A conjurer of uncommon skill, Toby once made his assistant, Eva, disappear, a stock-in-trade stunt for any illusionist worth the name. But when Eva failed to reappear, Toby's budding career and rising reputation lay cloaked in scandal. When he marries Mel two days after they meet in a seedy saloon on the outskirts of Vegas, Toby believes he has found a good-luck charm: a woman who can help him make the big time in the big city, find Eva, and get his magic back. And he does—until another illusion goes horribly wrong. Pochoda's seductive debut novel is a phantasmagoric exploration of the ever-shifting line between destiny and coincidence.
Recommendation: Ivy Pochoda's first novel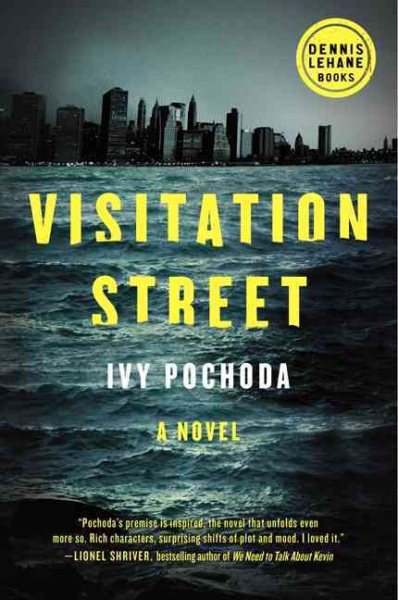 Visitation Street by Ivy Pochoda
Blue-collar Red Hook, a section of Brooklyn's waterfront in rough transition, becomes one big outdoor theater as temperatures rise in Pochoda's (The Art of Disappearing, 2009) beyond-category urban drama. African American kids from the projects, including pretty Monique, a singer of soaring power, hang out in cliques and gangs, while Monique's smart, ambitious cousin, Cree, keeps to himself in various hideouts, including his late father's grounded fishing boat. An exceptionally talented young street artist lives in a makeshift shelter in a weedy area known as Bones Manor. Smart and observant Fadi strives to upgrade his bodega to attract the neighborhood's new hipsters, among them lost-soul musician and music teacher Jonathan. On one particularly stifling night, Val and June, "hot and stir-crazy" white teenage girls, dare to take a pink rubber raft out onto the treacherous Hudson River. Val is found unconscious beneath the pier; June is missing. During the ensuing investigation, even the dead have their say. The mysteries of sexuality, guilt, race and class conflicts, artistic pursuits, and psychic abilities are all in play as Pochoda transforms Red Hook into a microcosm of human longing. With prose as cleansing and propelling as a sea breeze and characters running like strong currents, Pochoda pulls us deeply into this transfixing tale of visitations both alarming and liberating.
Recommendation: Ivy Pochoda's second novel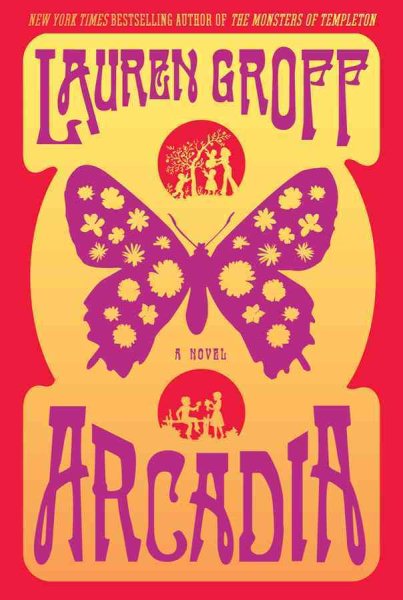 Arcadia by Lauren Groff
This beautifully crafted novel follows Bit Stone, the first child to be born in the late 1960s on an upstate New York commune called Arcadia, from childhood through the year 2018. An introspective youngster who can often go months without speaking, Bit "watches life from a distance." He can see how hard his parents work to make Arcadia successful, but he can also see that the self-indulgent commune leader frequently fails to live up to his own ideals. As the backbreaking work, continual poverty, and near-constant hunger work to undermine the once-flourishing sense of community, Bit's family leaves the commune to make their way in the outside world. Bit becomes a photographer and teacher but is always anchored to the place of his childhood, even marrying the emotionally damaged daughter of Arcadia's guru, but happiness proves elusive, both for him and for the greater world, as a flu pandemic sweeps the globe. Groff's second novel, after the well-received The Monsters of Templeton (2008), gives full rein to her formidable descriptive powers, as she summons both the beauty of striving for perfection and the inevitable devastation of failing so miserably to achieve it.
Recommendation: "These lyrical literary novels depict the unconventional lives of children raised in communes until internal and external forces dissolve their 'families,' and examine the positive and negative aftereffects their upbringing had on how they function in the world as adults." — Karen Brissette
Burning Ground by Adam O'Riordan
The debut short story collection by O'Riordan (author of the poetry collection In the Flesh) quietly examines the inner lives of men struggling to connect with others—family members, lovers, or even strangers encountered briefly—against the richly symbolic backdrop of the American West Coast. In "A Thunderstorm in Santa Monica," a man named Harvey has flown in from London to visit his occasional lover, Teresa. But when her work requires her to leave suddenly for New York during his visit, Harvey finds himself reaching out to his seatmate on the flight over, with whom he shared a moment of intimacy and comfort when both men thought the plane was going down. And in a seeming homage to the Los Angeles noir tradition, "Rambla Pacifico" follows the journey of a man named Lindstrom into the city's violent underbelly as he investigates the disappearance of his boss's daughter. "Black Bear in the Snow" recounts a hunting trip during which a father tries to repair a fractured relationship with his adolescent son. Lovers are lost and mourned in these sharp and sometimes violent stories, and characters suffer through turbulence both literal and metaphorical, haunted by questions they never asked. O'Riordan is particularly skilled at finding the perfect image or detail to bring these worlds to life.
Recommendation: "These moody, lyrical works of literary fiction movingly describe the dusty edges of Southern California culture. Similar to Wonder Valley's multiple narrative threads, Burning Ground's short stories weave an emotionally compelling tapestry from the daily lives of complex, authentic characters." –Kim Burton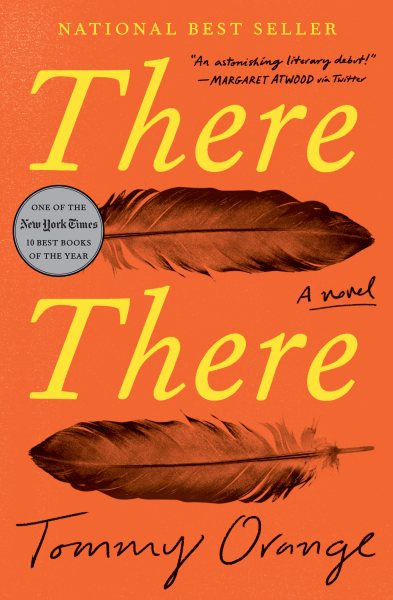 There There by Tommy Orange
The at-first disconnected characters from whose perspectives Orange voices his symphonic debut are united by the upcoming Big Oakland Powwow. Some have been working on the event for months; some will sneak in with only good intentions, while others are plotting to steal the sizable cash prizes. Creative interludes from an omniscient narrator describe, for example, the names of First Nations people or what it means to be an Urban Indian: "We ride buses, trains, and cars across, over, and under concrete plains. Being Indian has never been about returning to the land. The land is everywhere or nowhere." Opal recalls occupying Alcatraz as a child with her family; today she raises her sister's grandchildren as her own after their unspeakable loss. With grant support, Dene endeavors to complete the oral-history project his deceased uncle couldn't, recording the stories of Indians living in Oakland. In his thirties, with his white mother's blessing, Edwin reaches out to the Native father he never met. While anticipation of the powwow provides a baseline of suspense, the path Orange lights through these and his novel's many other stories thrills on its own. Engrossing at its most granular, in characters' thoughts and fleeting moments, There There introduces an exciting voice.
The Round House by Louise Erdrich
In her intensely involving fourteenth novel, Erdrich writes with brio in the voice of a man reliving the fateful summer of his thirteenth year. The son of a tribal judge, Bazil, and a tribal enrollment specialist, Geraldine, Joe Coutts is an attentively loved and lucky boy—until his mother is brutally beaten and raped. Erdrich's profound intimacy with her characters electrifies this stunning and devastating tale of hate crimes and vengeance, her latest immersion in the Ojibwe and white community she has been writing about for more than two decades. As Joe and his father try to help Geraldine heal and figure out who attacked her and why, Erdrich dissects the harsh realities of an imperiled yet vital culture and unjust laws reaching back to a tragedy in her earlier novel The Plague of Doves (2008). But it is Joe's awakening to the complexities and traumas of adult life that makes this such a beautifully warm and wise novel.Through Joe's hilarious and unnerving encounters with his ex-stripper aunt, bawdy grandmothers, and a marine turned Catholic priest; Joe's dangerous escapades with his loyal friends; and the spellbinding stories told by his grandfather, Mooshum, a favorite recurring character, Erdrich covers a vast spectrum of history, cruel loss, and bracing realizations. A preeminent tale in an essential American saga.
Recommendations: Like Wonder Valley, these novels are for readers of literary fiction who like compelling, character-driven novels with a strong sense of place.