Happy Halloween! Here are some truly terrifying tales to set the mood and haunt your dreams…
The Haunting of Hill House by Shirley Jackson
First published in 1959, Shirley Jackson's The Haunting of Hill House has been hailed as a perfect work of unnerving terror. It is the story of four seekers who arrive at a notoriously unfriendly pile called Hill House: Dr. Montague, an occult scholar looking for solid evidence of a "haunting"; Theodora, his lighthearted assistant; Eleanor, a friendless, fragile young woman well acquainted with poltergeists; and Luke, the future heir of Hill House. At first, their stay seems destined to be merely a spooky encounter with inexplicable phenomena. But Hill House is gathering its powers—and soon it will choose one of them to make its own.
Read the book, then watch the very creepy new series adapted for Netflix.
The Graveyard Apartment by Mariko Koike; translated from the Japanese by Deborah Boliver Boehm
It's been 30+ years since The Graveyard Apartment was published in Japan, and now this new translation aims to bring the supernatural stylings of Mariko Koike to a 21st-century English-reading audience. This claustrophobic ghost story does lay down the creepy atmosphere and hit the form's best notes, but I suspect the reception will be mixed—largely because the book could be at least a third shorter, and its protagonists are real jerks. Teppei and Misao Kano are seeking a fresh start in a largely vacant apartment building called the Central Plaza Mansion. Sure, it's surrounded on three sides by an old cemetery and it overlooks a temple with a crematory, but the price is right and the building is practically brand new. Immediately upon arrival, their pet bird dies, their small daughter complains of ghostly visits, and their dog behaves weirdly. One by one, the neighbors move out, and the scary incidents escalate.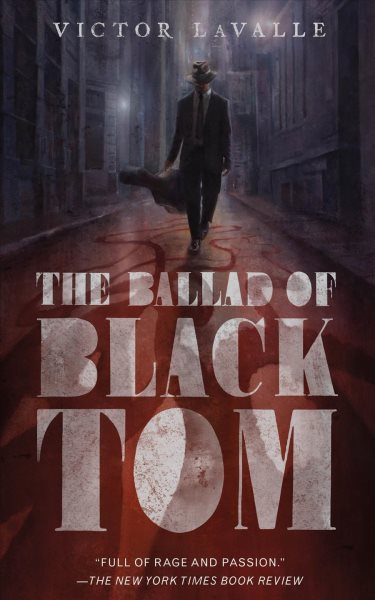 The Ballad of Black Tom by Victoria LaValle
Shirley Jackson Award–winner LaValle (The Devil in Silver) cleverly retcons H.P. Lovecraft's infamous story "The Horror at Red Hook," retelling it with a new protagonist (the titular Charles Thomas Tester, a splendidly Lovecraftian name) and a literary veneer that recalls Chester Himes. Tester, a con artist in 1924 Harlem with a minor awareness of the occult, occasionally masquerades as a street musician, playing the guitar (poorly) while pulling his hustles. When he's approached by the eccentric Robert Suydam to play at a party, he knows something's awry, but the money's too good to pass up. Before his gig, he encounters a pair of detectives; one is Lovecraft's original protagonist, Malone, and they both seem to know more about Suydam and Tester than would be expected. Once Tester goes to his gig, Malone takes over as the lead character, and LaValle ably conveys both the horrors he encounters and a reconciliation with the original text. The story adeptly addresses social and racial issues that were central to urban life at the dawn of the 20th century, with obvious resonances and parallels in the present.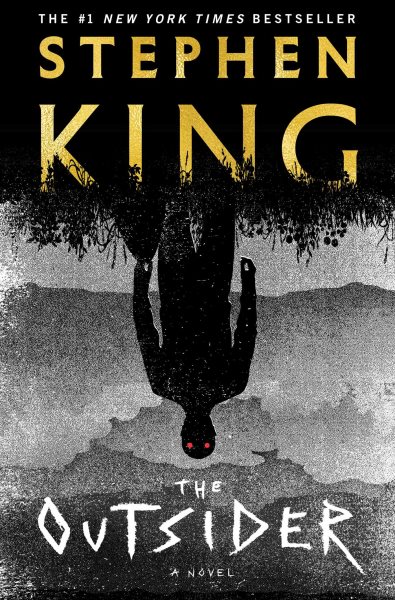 The Outsider by Stephen King
MWA Grand Master King wraps a wild weird tale inside a police procedural in this nicely executed extension of his Bill Hodges detective trilogy (begun with 2014's Mr. Mercedes). Det. Ralph Anderson of the Flint City, Okla., police force appears to have beloved youth baseball league coach Terry Maitland dead to rights when he publicly arrests him for the grisly murder of an 11-year-old boy, since the crime scene is covered with Terry's fingerprints and DNA. Only one problem: at the time of the murder Terry was attending a teachers' conference in a distant city, where he was caught clearly on videotape. The case's contradictory evidence compels Anderson and officials associated with it to team up with Holly Gibney (the deceased Hodges's former assistant) to solve it. What begins as a manhunt for an unlikely doppelgänger takes an uncanny turn into the supernatural. King's skillful use of criminal forensics helps to ground his tale in a believable clinical reality where the horrors stand out in sharp relief.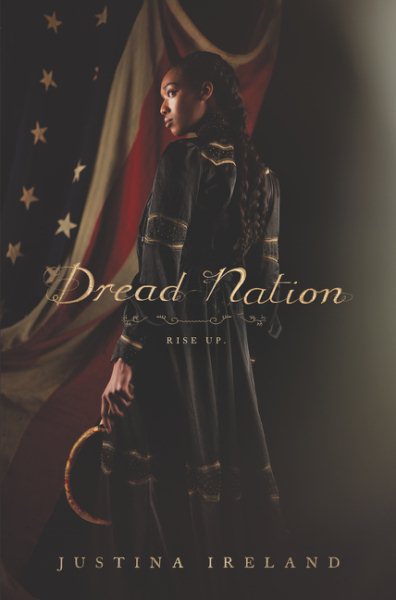 Dread Nation by Justina Ireland [YA Fiction]
In this alternate-history horror tale, shortly after Jane McKeene was born, the dead rose and attacked the living, effectively ending the Civil War. A reunified army fought the shambling hordes until Congress passed the Negro and Native Reeducation Act, requiring adolescent children of color to train for battle. At age 14, Jane—who is mixed race—enrolled at Miss Preston's School of Combat for Negro Girls, hoping to avoid conscription by becoming a socialite's bodyguard. Three years later, Jane is close to earning her attendant certificate when she, her ex, and her rival stumble across a dastardly plot hatched by Baltimore's elite. First in a duology, Ireland's gripping novel is teeming with monsters—most of them human. Abundant action, thoughtful worldbuilding, and a brave, smart, and skillfully drawn cast entertain as Ireland (Promise of Shadows) illustrates the ignorance and immorality of racial discrimination and examines the relationship between equality and freedom. Mounting peril creates a pulse-pounding pace, hurtling readers toward a nail-biting conclusion that inspires and will leave them apprehensive about what's to come.
Bird Box by Josh Malerman
The sight of something unknown drives people to savagely attack others before taking their own lives in Malerman's terrific debut, a sophisticated update of John Wyndham's The Day of the Triffids. First reported in Russia, the mysterious plague spreads to the U.S., where it takes a devastating toll on humanity. The only defense against the madness is to avoid looking at the outside world. Four years after the initial outbreak, Malorie lives with her four-year-old twins, known as Boy and Girl, in a suburban Detroit house with sealed windows that has been prepared for long-term survival, stocked with food and other necessary supplies. When Malorie and her children go outside for brief periods, they do so blindfolded. Now Malorie has decided that the time is right for them to flee their refuge. The author uses understatement and allusion to create a lean, spellbinding thriller that Stephen King fans will relish.
I Remember You: A Ghost Story by Yrsa Sigurdardottir; translated from the Icelandic by Philip Roughton
Two cases of vanished children propel this meticulously plotted supernatural thriller from Icelandic author Sigurdardottir (Ashes to Dust). In the first, a trio of travelers to the isolated Westfjords village of Hesteyri are thwarted in their efforts to renovate a home they have purchased by a dangerously mischievous spectral child. In the second, psychiatrist Freyr and police detective Dagný investigate the vandalizing of a grade school in Ísafjördur and uncover clues that recall a similar incident at the school 60 years before that occurred shortly after the unsolved disappearance of one of its pupils. Delving into the past, Freyr finds a string of bizarre deaths that claimed the schoolboy's classmates in adulthood. Though incidents in the Hesteyri thread become a little static and repetitive compared to the complicated fact-sifting Ísafjördur thread, the author draws both strands of her story together for an unpredictable finale that blends the best aspects of the tale of mystery and the tale of the supernatural.
Slade House by David Mitchell
Tucked into an alley behind a British dive bar is the sprawling and mysterious Slade House, inhabited by the soul-eating, shape-shifting Grayer Twins. In episodes that begin in 1979 and end in the present, they lure a succession of human hosts into their Wonderland-like abode. First there's a geeky teen and his mother, then a hard-boiled detective and a crew of New Wave ghost hunters, followed by a backstory-heavy section framed as an interview with an expert on the case. All will eventually enter the mind-bending architecture of Slade House and engage in psychic warfare with its denizens. There is a solid haunted-house book in here somewhere, but it's wedged intermittently into a surfeit of quirk, repetition, and esoteric dialogue that's very hard to take seriously without a more solid foundation. It all builds up to the requisite wizard duel between the Twins and the formidable Iris Marinus-Levy, who will be familiar to readers of The Bone Clocks.
You by Caroline Kepnes
Debut novelist Kepnes's seriously unsettling depiction of stalking nevertheless manages to invoke glimmers of sympathy for its perpetrator. Joe is working as a clerk at a bookstore on New York City's Lower East Side when M.F.A. writing student Guinevere Beck (known as Beck) saunters in. Joe knows immediately that they're meant to be together. What follows is a chronicle of Joe's psychotic preoccupation with Beck, told in Joe's relentless, alternately passionate and vitriolic narration and addressed to Beck as "you." Astonishingly enough, his fixation materializes into a relationship of sorts. Joe, who is well-read but never attended college, has a chip on his shoulder about his education and class status and the assumptions people make about him. Beck, for her part, prefers to stir up dramas rather than seriously work on her writing. What's most chilling about this novel, besides its plausibility, is the way in which Kepnes makes the reader empathize with Joe during the journey into his troubled mind. Her book will have readers looking over their shoulders—and examining their own motivations.