Saturday, May 19 is our second annual Pasadena Mental Health Day. Please join us at Central Library to learn more and find out about quality mental health services and resources available in the community.
Here are a few titles, fiction and memoir, that deal with mental health issues.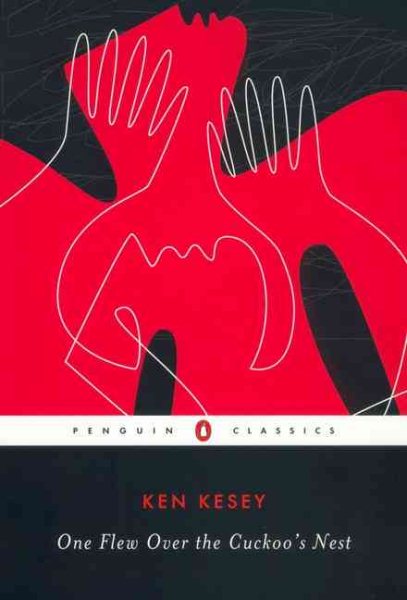 One Flew Over the Cuckoo's Nest by Ken Kesey [2002 Anniversary Edition]
Kesey wrote a new introduction for this anniversary edition of his classic 1976 novel just before he passed away in 2001. Additionally, 25 sketches he drew while working at a mental institution in the 1950s, the inspiration for the novel, are littered throughout. Critics are divided on the meaning of the book: Is it a tale of good vs. evil, sanity over insanity, or humankind trying to overcome repression amid chaos? Whichever, it is a great read.
A Kind of Miraculous Paradise: A True Story About Schizophrenia by Sandra Allen
In this insightful memoir, Allen, a former BuzzFeed features editor, tracks a relative's descent into mental illness. In 2009, Allen, who had moved from California to Iowa City to attend the University of Iowa's creative-nonfiction writing program, received a phone call from her uncle Bob, with whom she had long been out of touch. He explained that he had written a book about his life and that he wanted her to read it. Allen's extended family had spent time together during vacations at a Minnesota lake when Allen was a child, but over time Allen saw her uncle Bob less frequently, and members of her family referred to him as "crazy." When the manuscript arrived, Allen didn't want to deal with it: "It was hideous to look at, even from a distance. Its pages literally reeked." The manuscript contained incomprehensible ramblings, racial and sexual slurs, and family stories better left untold. In time, she felt compelled to bring his story to the public. She began to edit his writing, and with each rewrite Allen became more engaged with her uncle's manuscript and his life. Allen builds her uncle's story on a solid scaffolding of chapters of her family history that alternate with rewritten passages of Bob's memoir that detail his growing up in Northern California in the 1960s and the state of mental-health care in America at that time as he underwent treatment for schizophrenia. Allen offers readers an incredible glimpse into the life of a person battling with schizophrenia.
Turtles All the Way Down by John Green [Young Adult]
High-school junior Aza has an obsessive fear of being infected with the bacteria Clostridium difficile ("C. diff"), which can be fatal. Her fear has become obsession, plaguing her with "intrusives," thoughts that take over her mind, making her feel that she is not the author of her own life. She does, however, have a life: her father is dead; her mother is a teacher; her best friends are Mychal, a gifted artist, and Daisy, a well-known Star Wars fan-fiction author. To their trio is added Davis, whom Aza had known when they were 11. Davis' billionaire father has decamped, pursued by the police, leaving Davis and his younger brother parentless (their mother is dead) and very much on their own. How will the friends cope with all this? And how will Aza cope with her own problems? Green, a master of deeply felt material, handles all of this with aplomb. With its attention to ideas and trademark introspection, it's a challenging but richly rewarding read.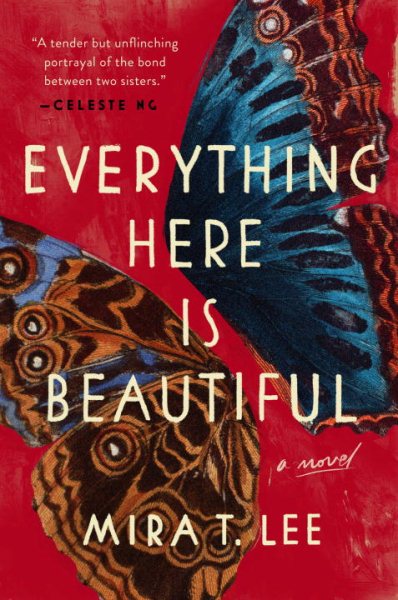 Everything Here Is Beautiful by Mira T. Lee
At the opening of Lee's promising debut, Chinese-American Lucia Bok marries a coarse yet charming Russian-Israeli Jew named Yonah. The newlyweds quickly settle into a life in Manhattan's East Village, where Yonah runs a health food store and Lucy writes features for a Queens newspaper. But then, in quick succession, a mental illness Lucy thought had been cured returns and she realizes she wants a child. Those catalysts launch the rest of the novel's sprawling turbulence as characters deal with love, duty, the medical establishment, heritage, and the difficult choices that shape a life. Lee tells the story from several points of view, and the section from Lucy's perspective is the stand-out: Lucy is funny, observant, and emotionally intelligent. Her descriptions buzz with the unexpected: "They said I 'suffer' from schizoaffective disorder. That's like the sampler plate of diagnoses, Best of Everything." The other sections are staid by comparison, and the prose is occasionally marred by awkward, clipped constructions, as well as some distracting overreaches. But Lee handles a sensitive subject with empathy and courage. Readers will find much to admire and ponder throughout, and Lucy's section reveals Lee as a writer of considerable talent and power.
First, We Make the Beast Beautiful: A New Journey Through Anxiety by Sarah Wilson
Journalist Wilson (I Quit Sugar) borrows the title of this uplifting, earnest memoir from a Chinese proverb on the theme of acceptance: using one's anxiety to find purpose, she believes, can make life beautiful. Wilson, one of seven siblings who grew up poor in the Australian bush outside of Canberra, suffered from anxiety for years (as well as from OCD, bipolar disorder, and Hashimoto's, a disease of the thyroid) and here explores the condition from many angles, meandering, as she explains, "through disciplines and between polemic, didactic and memoir." In the opening chapter, Wilson asks the Dalai Lama how to stop the internal "fretty chatter that makes us so nervous" ("There's no use," he says. "Impossible"). Later, she observes that the "correlation between creative contribution… and anxiety is well documented." She offers simple tricks and practices throughout the book to reduce anxiety, including making one's bed every morning and learning to meditate. Wilson also points out that anxiety can have some benefits: anxious folks, for instance, tend to be good planners. Amusing, practical, and filled with delightful asides, this book will appeal to anxiety-prone readers, who will find much to calm them in these pages.
Stars Go Blue by Laura Pritchett
Readers will remember Renny and Ben Cross from Pritchett's stellar first collection of linked stories, Hell's Bottom, Colorado (2001). Life in the meantime has not been kind to the salt-of-the-earth, hard-working couple. Their daughter, Rachel, was murdered before their very eyes a few years back by her meth-head husband, Ray. Now Ben has rapidly progressing dementia, and Renny is left to tend to the ranch and her husband single-handedly. When the Crosses learn that Ray has been released from prison in nearby Greeley, Ben leaves in the midst of a snowstorm to confront the man who ruined his family, armed with enough weapons to ensure his misery will end. When Renny discovers Ben is gone, she takes off in what is now a full-blown blizzard, uncertain that she will find Ben in time. There is more than just the bleak and unforgiving setting of the Rocky Mountain foothills to recommend Pritchett to fans of Kent Haruf's similarly placed novels. Strength of character and simplicity of language comparably complement a rich underpinning of savagery and sadness as Pritchett sensitively navigates the end of a life and sublimely realizes its enduring legacy.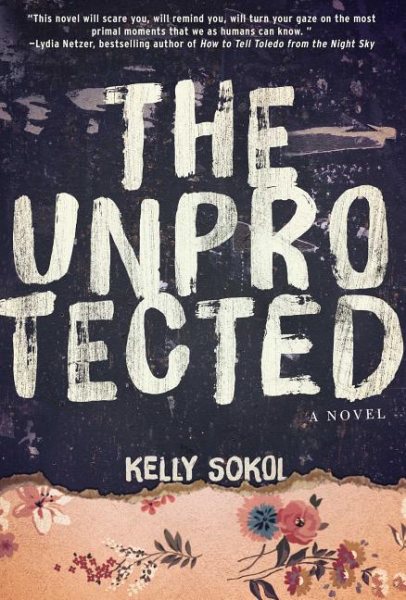 The Unprotected by Kelly Sokol
A woman still haunted by her father's death grapples with postpartum depression in Sokol's engrossing debut. Lara James has it all: a handsome husband, a high-powered job in advertising, and a beautiful home in Richmond, Va. Lara and Will are happy with their charmed, and childless, life, so no one is more surprised than Lara when she begins yearning for a baby. Will is thrilled, and she gets pregnant quickly, only to suffer a miscarriage. Endless rounds of hormone shots and IVF sessions takes a toll on Lara's body and her marriage, but after four years, she gets pregnant, and baby Auden is born. Lara quits her job to stay at home, but Auden is colicky, and her constant crying chafes at Lara's already raw nerves, while tenuous help from Will makes it worse, and Lara begins to spiral. Motherhood is not a one-size-fits-all proposition, and Sokol's streamlined prose takes an unflinching look at an illness that is still treated as taboo.
All Is Beaty Now by Sarah Faber
In 1962, a well-to-do family in Brazil suffers the fallout at home and in their social orbit when 20-year-old daughter Luiza wades into the ocean and never emerges. The Maurers have it all: a lovely home and a stylish social circle, but the trauma of the restless Luiza's disappearance reveals deep pain that lies below the surface. Luiza's beautiful mother, Dora, whom Luiza very much resembles, acutely feels the loss of her first child but never gives up hope of her safe return; Luiza's younger sisters, the intense Magda and sensitive Evie, are left adrift in the wake of her disappearance; and Luiza's father Hugo's bipolar disorder gets worse. Told from multiple points of view, even Luiza's, this debut infuses the fierce familial love with the bitter ache of dreams lost and secrets kept. Faber's swirling, dreamlike prose paints a wildly beautiful Brazil. Readers will lose themselves in this delicately wrought, heartbreaking tale.