This Saturday, September 16 is Pasadena Loves YA, the annual young adult book festival held at the Pasadena Central Library from 11am to 4pm. We'll have over 15 young adult authors speaking in panel discussions on their work and signing books. Books will be available for purchase at the festival, but no purchase is necessary to attend. While these books are written with teens in mind, there are lots of adults who enjoy reading young adult literature and all ages are welcome at the festival! Please visit the Pasadena Loves YA website for more information about this event.
Because You Love to Hate Me: 13 Tales of Villainy edited by Ameriie
In this unique YA anthology, thirteen acclaimed, bestselling authors team up with thirteen influential BookTubers to reimagine fairy tales from the oft-misunderstood villains' points of view.
These fractured, unconventional spins on classics like "Medusa," Sherlock Holmes, and "Jack and the Beanstalk" provide a behind-the-curtain look at villains' acts of vengeance, defiance, and rage–and the pain, heartbreak, and sorrow that spurred them on. No fairy tale will ever seem quite the same again!
Of Fire and Stars by Audrey Coulthurst
Betrothed since childhood to the prince of Mynaria, Princess Dennaleia has always known what her future holds. Her marriage will seal the alliance between Mynaria and her homeland, protecting her people from other hostile kingdoms.
But Denna has a secret. She possesses an Affinity for fire—a dangerous gift for the future queen of a land where magic is forbidden.
Now Denna has to learn the ways of her new kingdom while trying to hide her growing magic. To make matters worse, she must learn to ride Mynaria's formidable warhorses before her coronation—and her teacher is the person who intimidates her most, the prickly and unconventional Princess Amaranthine, sister of her betrothed.
When a shocking assassination leaves the kingdom reeling, Mare and Denna reluctantly join forces to search for the culprit. As the two work together, they discover there is more to one another than they thought—and soon their friendship is threatening to blossom into something more.
But with dangerous conflict brewing that makes the alliance more important than ever, acting on their feelings could be deadly. Forced to choose between their duty and their hearts, Mare and Denna must find a way to save their kingdoms—and each other.
Symptoms of Being Human by Jeff Garvin
Riley Cavanaugh is many things: Punk rock. Snarky. Rebellious. And gender fluid. Some days Riley identifies as a boy, and others as a girl. But Riley isn't exactly out yet. And between starting a new school and having a congressman father running for reelection in über-conservative Orange County, the pressure—media and otherwise—is building up in Riley's life.
On the advice of a therapist, Riley starts an anonymous blog to vent those pent-up feelings and tell the truth of what it's really like to be a gender fluid teenager. But just as Riley's starting to settle in at school—even developing feelings for a mysterious outcast—the blog goes viral, and an unnamed commenter discovers Riley's real identity, threatening exposure. And Riley must make a choice: walk away from what the blog has created—a lifeline, new friends, a cause to believe in—or stand up, come out, and risk everything.
I Believe in a Thing Called Love by Maurene Goo
Desi Lee believes anything is possible if you have a plan. That's how she became student body president. Varsity soccer star. And it's how she'll get into Stanford. But she's never had a boyfriend. In fact, she's a disaster at romance, a clumsy, stammering humiliation magnet whose botched attempts at flirting have become legendary with her friends. So when the hottest human specimen to have ever lived walks into her life one day, Desi finds guidance in the Korean dramas her father has been obsessively watching for years—where the hapless heroine always seems to end up in the arms of her true love by episode ten. It's a simple formula, and Desi is a quick study. Armed with her "K Drama Steps to True Love," Desi goes after the moody, elusive artist Luca Drakos—and boat rescues, love triangles, and staged car crashes ensue. But when the fun and games turn to true feels, Desi finds out that real love is about way more than just drama.
The Nerdy and the Dirty by B.T. Gottfred
His classmates may consider him a nerd, but Benedict Pendleton knows he's destined for great things. All he has to do is find a worthy girlfriend, and his social station will be secured. Sure, Benedict is different–but that's what he likes about himself.
Pen Lupo is sick and tired of hiding who she is. On the outside, Pen is popular, quiet, and deferential to her boyfriend. On the inside, however, Pen is honest, opinionated–and not sure that she's quite like other girls. Do they have urges like she does?
When fate intervenes, Pen and Benedict end up at the same vacation resort for winter break. Despite their differences, the two are drawn together. But is there such a thing as happily ever after for this unlikely pair?
The Library of Fates by Aditi Khorana
No one is entirely certain what brings the Emperor Sikander to Shalingar. Until now, the idyllic kingdom has been immune to his many violent conquests. To keep the visit friendly, Princess Amrita has offered herself as his bride, sacrificing everything—family, her childhood love, and her freedom—to save her people. But her offer isn't enough.
The palace is soon under siege, and Amrita finds herself a fugitive, utterly alone but for an oracle named Thala, who was kept by Sikander as a slave and managed to escape amid the chaos. With nothing and no one else to turn to, Amrita and Thala are forced to rely on one another. But while Amrita feels responsible for her kingdom and sets out to warn her people, the newly free Thala has no such ties. She encourages Amrita to go on a quest to find the fabled Library of All Things, where it is possible for each of them to reverse their fates. To go back to before Sikander took everything from them.
Stripped of all that she loves, caught between her rosy past and an unknown future, will Amrita be able to restore what was lost, or does another life—and another love—await?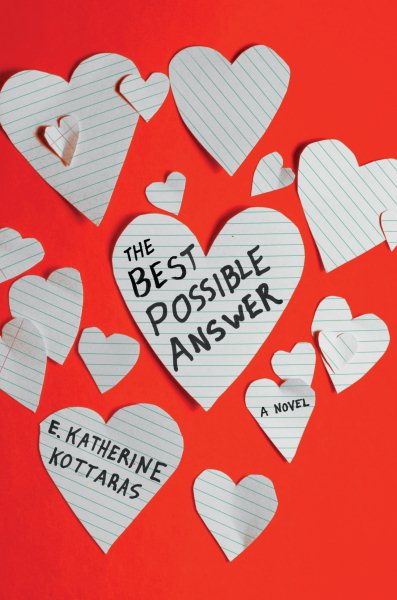 The Best Possible Answer by E. Katherine Kottaras
Super-achiever Viviana Rabinovich-Lowe has never had room to be anything less than perfect. But her quest for perfection is derailed when her boyfriend leaks secret pictures of her to the entire school—pictures no one was ever meant to see. Making matters worse, her parents might be getting divorced and now her perfect family is falling apart. For the first time, Vivi feels like a complete and utter failure.
Then she gets a job working at the community pool, where she meets a new circle of friends who know nothing about her past. That includes Evan, a gorgeous and intriguing guy who makes her want to do something she never thought she'd do again—trust. For the first time in her life, Vivi realizes she can finally be whoever she wants. But who is that? While she tries to figure it out, she learns something they never covered in her AP courses: that it's okay to be less than perfect, because it's our imperfections that make us who we are.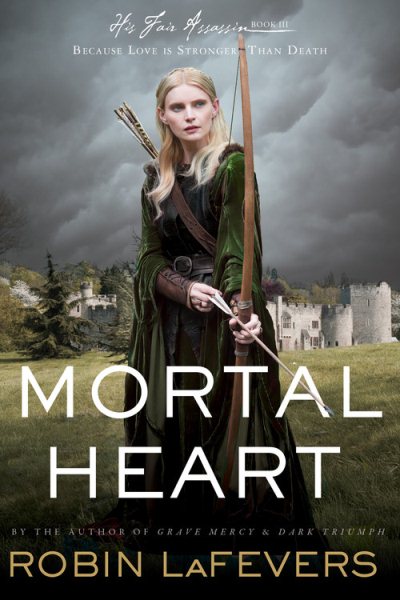 Mortal Heart by Robin LaFevers
In the powerful conclusion to Robin LaFever's New York Times bestselling His Fair Assassins trilogy, Annith has watched her gifted sisters at the convent come and go, carrying out their dark dealings in the name of St. Mortain, patiently awaiting her own turn to serve Death. But her worst fears are realized when she discovers she is being groomed by the abbess as a Seeress, to be forever sequestered in the rock and stone womb of the convent. Feeling sorely betrayed, Annith decides to strike out on her own.
She has spent her whole life training to be an assassin. Just because the convent has changed its mind, doesn't mean she has.
The Secret of a Heart Note by Stacey Lee
Sometimes love is right under your nose. As one of only two aromateurs left on the planet, sixteen-year-old Mimosa knows what her future holds: a lifetime of weeding, mixing love elixirs, and matchmaking—all while remaining incurably alone. For Mim, the rules are clear: falling in love would render her nose useless, taking away her one great talent. Still, Mimosa doesn't want to spend her life elbow-deep in soil and begonias. She dreams of a normal high school experience with friends, sports practices, debate club, and even a boyfriend. But when she accidentally gives an elixir to the wrong woman and has to rely on the lovesick woman's son, the school soccer star, to help fix the situation, Mim quickly begins to realize that falling in love isn't always a choice you can make.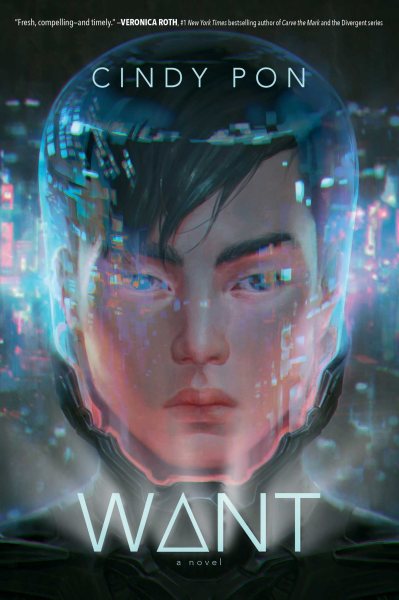 Want by Cindy Pon
Jason Zhou survives in a divided society where the elite use their wealth to buy longer lives. The rich wear special suits, protecting them from the pollution and viruses that plague the city, while those without suffer illness and early deaths. Frustrated by his city's corruption and still grieving the loss of his mother who died as a result of it, Zhou is determined to change things, no matter the cost.
With the help of his friends, Zhou infiltrates the lives of the wealthy in hopes of destroying the international Jin Corporation from within. Jin Corp not only manufactures the special suits the rich rely on, but they may also be manufacturing the pollution that makes them necessary.
Yet the deeper Zhou delves into this new world of excess and wealth, the more muddled his plans become. And against his better judgment, Zhou finds himself falling for Daiyu, the daughter of Jin Corp's CEO. Can Zhou save his city without compromising who he is, or destroying his own heart?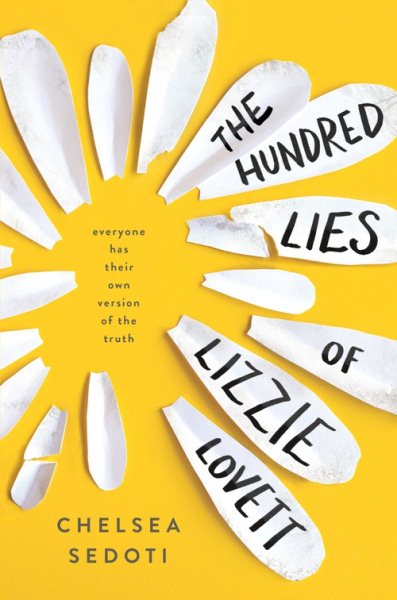 The Hundred Lies of Lizzie Lovett by Chelsea Sedoti
Hawthorn wasn't trying to insert herself into a missing person's investigation. Or maybe she was. But that's only because Lizzie Lovett's disappearance is the one fascinating mystery their sleepy town has ever had. Bad things don't happen to popular girls like Lizzie Lovett, and Hawthorn is convinced she'll turn up at any moment-which means the time for speculation is now.
So Hawthorn comes up with her own theory for Lizzie's disappearance. A theory way too absurd to take seriously…at first. The more Hawthorn talks, the more she believes. And what better way to collect evidence than to immerse herself in Lizzie's life? Like getting a job at the diner where Lizzie worked and hanging out with Lizzie's boyfriend. After all, it's not as if he killed her-or did he?
Told with a unique voice that is both hilarious and heart-wrenching, Hawthorn's quest for proof may uncover the greatest truth is within herself.
Pasadena by Sherri L. Smith
Bad things happen everywhere. Even in the land of sun and roses.
When Jude's best friend is found dead in a swimming pool, her family calls it an accident. Her friends call it suicide. But Jude calls it what it is: murder. And someone has to pay.
Now everyone is a suspect–family and friends alike. And Jude is digging up the past like bones from a shallow grave. Anything to get closer to the truth. But that's the thing about secrets. Once they start turning up, nothing is sacred. And Jude's got a few skeletons of her own.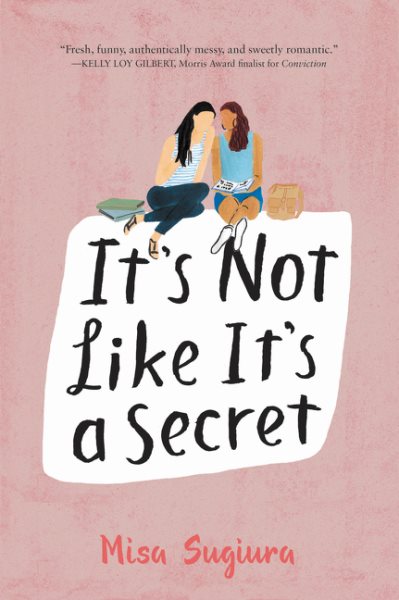 It's Not Like It's a Secret by Misa Sugiura
Sixteen-year-old Sana Kiyohara has too many secrets. Some are small, like how it bothers her when her friends don't invite her to parties. Some are big, like the fact that her father may be having an affair. And then there's the one that she can barely even admit to herself—the one about how she might have a crush on her best friend.
When Sana and her family move to California, she begins to wonder if it's finally time for some honesty, especially after she meets Jamie Ramirez. Jamie is beautiful and smart and unlike anyone Sana's ever known. There are just a few problems: Sana's new friends don't trust Jamie's crowd; Jamie's friends clearly don't want her around anyway; and a sweet guy named Caleb seems to have more-than-friendly feelings for her. Meanwhile, her dad's affair is becoming too obvious to ignore.
Sana always figured that the hardest thing would be to tell people that she wants to date a girl, but as she quickly learns, telling the truth is easy…what comes after it, though, is a whole lot more complicated.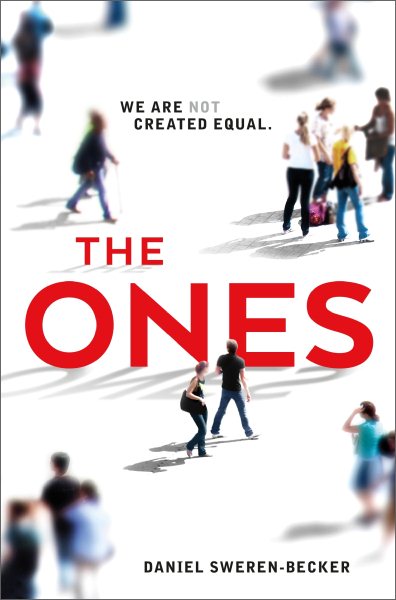 The Ones by Daniel Sweren-Becker
We are not all created equal.
Seventeen-year-old Cody and her boyfriend, James, were two of the lucky ones randomly selected before birth to receive genetic engineering.
Known as the Ones, this one percent of the population is healthy, beautiful, and talented…and to some that's not fair. Mounting fear and jealousy of the Ones' success leads to the creation of the Equality Movement, which quickly gains enough political traction to demote Cody, James, and others like them to second-class citizens.
Cody knows even before the brick smashes through her window that it's going to be bad. As their school, the American government, and even family and friends turn against them, Cody begins to believe they have no other choice but to protect their own. She draws closer to a group of radical Ones led by the passionate and fevered Kai, and James begins to question just how far she is willing to go for the cause…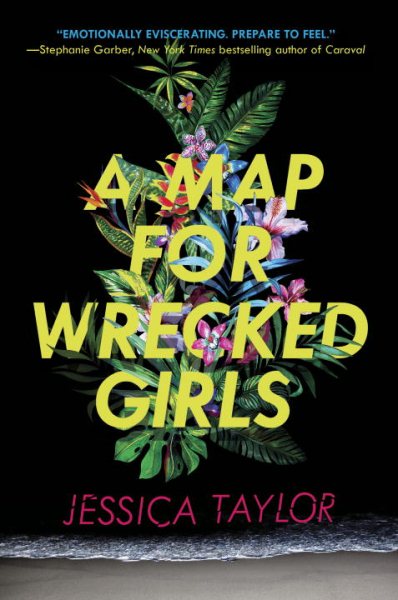 A Map for Wrecked Girls by Jessica Taylor
Emma has always orbited Henri, her fierce, magnetic queen bee of an older sister, and the two have always been best friends. Until something happens that wrecks them.
Then the unthinkable occurs—a watery nightmare off the dazzling coast. The girls wash up on shore, stranded. Their only companion is Alex, a troubled boy agonizing over his own secrets. Trapped in a gorgeous hell, Emma and Alex fall together as Emma and Henri fall catastrophically apart. To find their way home, the sisters must find their way back to each other. But there's no map for this. Can they survive the unearthing of the past and the upheaval of the present?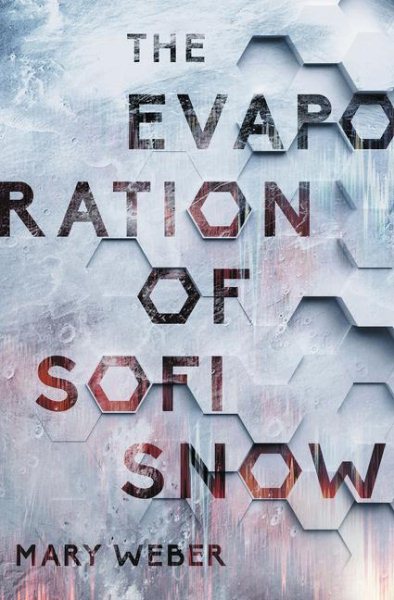 The Evaporation of Sofi Snow by Mary Weber
In a world where skycams follow your every move and the details of your life are uploaded each hour, Sofi knows that her eyes are the only caring ones watching her brother, Shilo. As an online gamer, she works behind the scenes to protect Shilo as he competes in a mix of real and virtual blood sport. But when a bomb destroys the gaming arena, she is helpless to rescue him—and certain that his disappearance was no accident. Despite all the evidence of Shilo's death, Sofi 's nightmares tell her he is still alive. Could the dreams be truer than what everyone else claims?
For Miguel—a charming young playboy from Earth—the games are of a different sort. As Ambassador to the Delonese, his career has been built on trading secrets. In the aftermath of the bombing, he fears he has lost Sofi forever, even as he wonders if she is really who she seems. Now he's a target for blackmail. The game is simple: help the blackmailers or lose more than anyone can fathom—or than Earth can afford.