Islam, the 2nd most popular religion in the world, is of course in the news right now, and has been for the last few decades.  Here are a few novels by Muslim authors or about Muslim characters, as a small sampling–dramatic, mysterious, humorous, surreal, and even comic book-style– expressing the breadth and diversity of Muslim culture.
For more information and further reading suggestions, visit the National Endowment for the Humanities website, "Bridging Cultures Bookshelf: Muslim Journeys."
Happy Reading!
The Moor's Account by Laila Lalami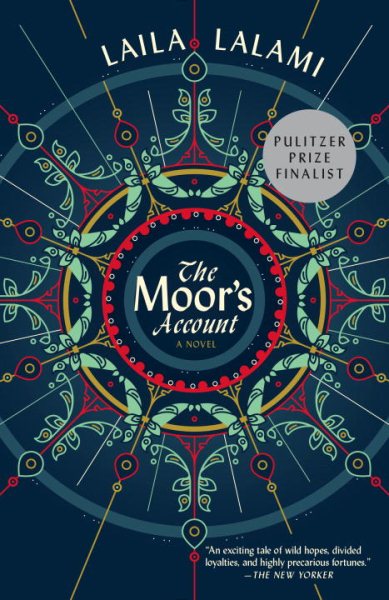 Lalami's second novel (after Secret Son) is historical fiction of the first-order, a gripping tale of Spanish exploration in the New World set in the years 1527 to 1536, as told by a Muslim slave. Meticulously researched, the novel is told in the first-person by a Moor, Mustafa al-Zamori, called Estebanico by his Spanish master, Andres Dorantes, recounting the disastrous Narvaez expedition into Florida, the Land of the Indians. Estebanico is an educated man, sold into slavery years before, now struggling to survive in an inhospitable land, beset by hostile Indians, disease, and starvation. Greed and the lust for gold leads to unwise leadership decisions on the part of the Spanish, resulting in the deaths of most of the expedition members. Four survivors, Estebanico and three Spaniards, wander for eight years, from Florida and Texas to New Mexico and Arizona, under the constant threat of death and living on the scant generosity of various Indian tribes. Eventually, Estebanico and the Spaniards develop skills as healers, earning respect and powerful reputations, even marrying Indian women and embracing Indian culture and lifestyle. As Estebanico dreams of his freedom from slavery, he clearly understands that explorers Cortes and Coronado are only interested in conquest and empire. This is a colorful but grim tale of Spanish exploration and conquest, marked by brutality, violence, and indifference to the suffering of native peoples.
(The Moor's Account was shortlisted for the 2017 One City, One Story selection.)
Alif the Unseen by G. Willow Wilson
Set in an unnamed Arab emirate, Wilson's intriguing, colorful first novel centers on a callow Arab-Indian computer hacker who calls himself "Alif," the first letter of the Arabic alphabet. Alif surreptitiously creates digital protection, at a price, for Islamic dissidents being threatened by the chief of state security (aka "the Hand of God"). When Intisar, Alif's aristocratic beloved, opportunistically throws Alif over for the Hand, he flees into the desert, along with a female neighbor, Dina, pursued by the Hand. Dina carries the 700-year-old jinn-dictated The Thousand and One Days (the inverse of The Thousand and One Nights), which contains secrets disguised in stories that may help Alif remake his world. Wilson (The Butterfly Mosque, a memoir) provocatively juxtaposes ancient Arab lore and equally esoteric computer theory, highlighting the many facets of the East-West conflict while offering few insights, to some readers' regret, into possible resolutions of that conflict.
An Unnecessary Woman by Rabih Alameddine
Midway through Alameddine's new novel, the narrator thinks: "There should be a literary resolution: No more epiphanies. Enough. Have pity on readers who reach the end of a real-life conflict in confusion and don't experience a false sense of temporary enlightenment." Like his previous novel The Hakawati, An Unnecessary Woman is set in Beirut, and this time the beauties and horrors of the city are seen through the eyes of Aalyia Sohbi, a 72-year-old translator who was born there and remained through the war. The elements that make up Aalyia's chosen life are minimal: reading, translating, an apartment, and a single friend, dead long ago. Her habit of many years is to begin each new translation, according to a strict system, on the first day of the year. The solitude that allows for this work is precious, unusual, and precarious, and when it is threatened by the ongoing war and her patriarchal family, she answers with a machine gun. Alameddine's most glorious passages are those that simply relate Aalyia's thoughts, which read like tiny, wonderful essays. A central concern of the book is the nature of the desire of artistic creators for their work to matter, which the author treats with philosophical suspicion. In the end, Aalyia's epiphany is joyful and freeing.
(An Unnecessary Woman is also available as a Book Group Kit.)
The Unquiet Dead by Ausma Zehanat Khan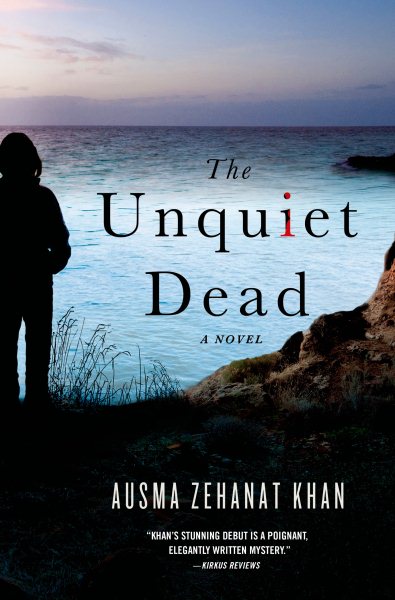 In Khan's beautiful and powerful first novel, Esa Khattak, a second-generation Canadian Muslim and the head of Toronto's Community Policing Section, and his sergeant, Rachel Getty, investigate the death of Christopher Drayton, who fell from a cliff overlooking Lake Ontario "with no evidence of outside interference." When their inquiries reveal that Drayton was, in fact, the alias for a Serb who oversaw the slaughter of thousands of Muslim men and boys at Srebrenica, Khattak and Getty have to wonder whether foul play was involved. Through her characters' interactions and passages taken from testimony at war crimes trials, Khan reveals the depths of horror and venality that people are capable of while also portraying the healing of long-sundered relationships. Who killed Drayton remains a mystery until the final pages, but Khan's story, as well as her author and source notes, leave no doubt of the monstrous crimes committed against Muslims in Bosnia while U.N. forces turned away.
Native Believer by Ali Eteraz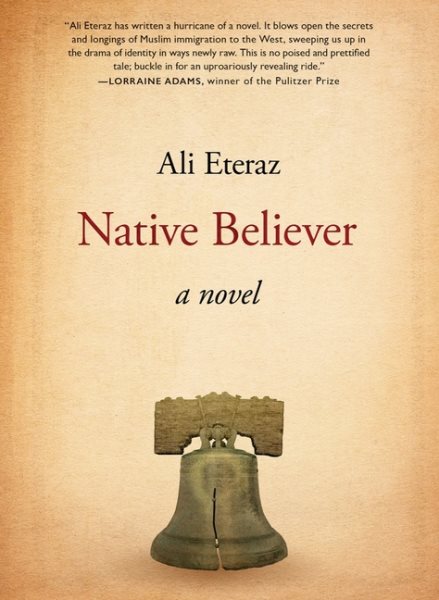 This poignant and profoundly funny first novel follows a young, lapsed Muslim in post-9/11 Philadelphia, a city on edge long after the attacks. The narrator, M., struggles with familiar grumblings at the workplace and romantic quirks in his marriage, until an uncomfortable encounter with his new boss leaves him abruptly unemployed, with a strong suspicion that religious discrimination influenced his firing. His newfound free time frustrates his wife, Marie-Anne, and infuriates his friend, Richard, who insists on filing a lawsuit. Eteraz, the author of Children of Dust (2009), a memoir about his childhood in Pakistan and young adulthood in the U.S., draws on enough autobiography to make M. relatable and reliable as the faith of his forefathers resurfaces in his life. Ambigious at times, Eteraz atones for his wordiness with a plethora of metaphors, such as comparing the divine lips of a French actress to "the hull of a prophetic ark or the arc of a perfect plot." Eteraz combines masterful storytelling with intelligent commentary to create a nuanced work of social and political art.
Habibi by Craig Thompson
Thompson's graphic novel is a lushly epic love story that's both inspiring and heartbreaking, intertwined with parables from both Islam and Christianity. Sold into marriage as a young girl, Dodola endures life as the wife of a scribe until she's captured by slave traders and brought to Wanatolia to be auctioned off. But before she can be sold again, she escapes, taking with her an abandoned toddler named Habibi. The pair runaway to the desert, taking refuge in an abandoned boat, where they survive for nine years, with Dodola teaching Zam the ways of the world through stories from the Qur'an and the Bible. When Zam is 12, he secretly follows Dodola and realizes that she has been prostituting herself to passing caravans in order to acquire food. They are separated when Dodola is taken against her will to become part of a sultan's harem, leaving Zam alone in the desert. Six long years pass as the two struggle to find their way back to each other and, overcoming enormous odds, eventually end up far from the ancient desert landscape in a contemporary metropolis that underscores Thompson's subtle ability to blend the timeless and the current. In addition to richly detailed story panels, the gorgeous Arabic ornamental calligraphy makes each page an individual work of art.