Thursday, January 19 at 6:00 pm, Central Library is hosting an event: "L.A. Noir — The Long Goodbye." Join Phoef Sutton, author of the modern L.A. Noir mysteries Heart Attack and Vine and Crush, for a screening of one of the great L.A. Noir films: The Long Goodbye. Based on the Raymond Chandler novel of the same name, Sutton will introduce the film and explain some of its labyrinthine plot points and the entertaining background to the making of this witty, inventive, enthralling film. The movie contains strong violence, and is rated R.
Merriam-Webster defines noir as "crime fiction featuring hard-boiled cynical characters and bleak sleazy settings." Noir fiction and films are often set in Los Angeles. Something about the incessant sunshine, the beckoning glitter of Hollywood dreams, and their contrast with the mundane or even crushing reality of life for most of us. The titles below aren't all crime fiction, or even all fiction, strictly speaking. But they all have that noir-ish sensibility in common– the hardboiled, the grittiness, the fatalism, or the bitter humor that characterizes this genre.
Ask the Dust by John Fante; with an Introduction by Charles Bukowski
Ask the Dust is a virtuoso performance by an influential master of the twentieth-century American novel. It is the story of Arturo Bandini, a young writer in 1930s Los Angeles who falls hard for the elusive, mocking, unstable Camilla Lopez, a Mexican waitress. Struggling to survive, he perseveres until, at last, his first novel is published. But the bright light of success is extinguished when Camilla has a nervous breakdown and disappears . . . and Bandini forever rejects the writer's life he fought so hard to attain.
L.A. Noir: The City as Character by Alain Silver & James Ursini; additional photography by Elizabeth Ward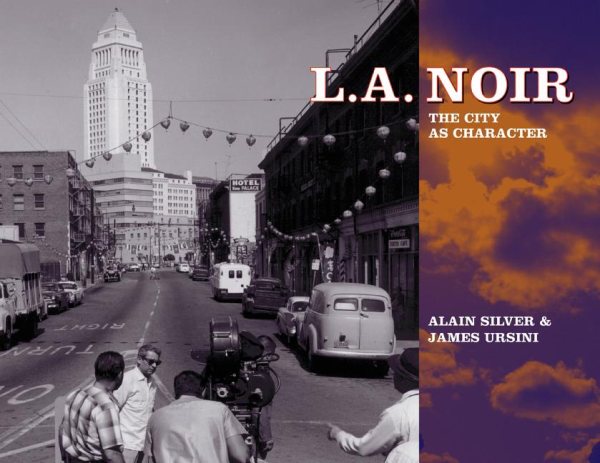 Film buffs explore the world of noir cinema in a Los Angeles context with this guide to noir films and their California settings. This book illustrates how these films use L.A.'s diverse cityscape and architecture to convey a unique vision of urban corruption and existential fatalism, in both the gritty downtown area and the outlying affluent communities like Malibu and Beverly Hills. Dozens of noir and neo-noir films are featured including classics such as Double Indemnity, Kiss Me Deadly, Sunset Boulevard, and Touch of Evil and more recent films such as Mulholland Drive and Pulp Fiction. More than 150 photographs?many never before published?further illustrate the rich and constantly changing backdrop of these movies.
The Day of the Locust by Nathanael West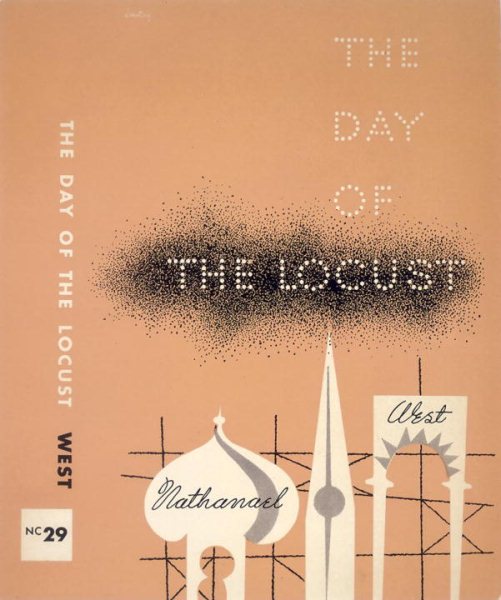 Admired by F. Scott Fitzgerald, Dorothy Parker, and Dashiell Hammett, and hailed as one of the "Best 100 English-language novels" by Time magazine, The Day of the Locust continues to influence American writers, artists, and culture. Bob Dylan wrote the classic song "Day of the Locusts" in homage and Matt Groening's Homer Simpson is named after one of its characters. No novel more perfectly captures the nuttier side of Hollywood. Here the lens is turned on its fringes — actors out of work, film extras with big dreams, and parents lining their children up for small roles. But it's the bit actress Faye Greener who steals the spotlight with her wildly convoluted dreams of stardom: "I'm going to be a star some day—if I'm not I'll commit suicide."
Chinatown (DVD) a Paramount picture ; written by Robert Towne ; produced by Robert Evans ; directed by Roman Polanski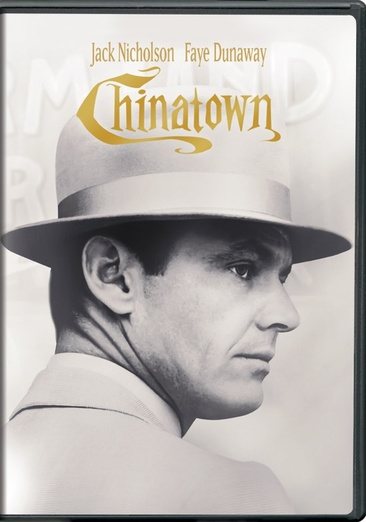 Landmark movie in the film noir tradition, Roman Polanski's Chinatown stands as a true screen classic. Jack Nicholson is private eye Jake Gittes, living off the murky moral climate of sunbaked, pre-war Southern California. Hired by a beautiful socialite (Faye Dunaway) to investigate her husband's extra-marital affair, Gittes is swept into a maelstrom of double dealings and deadly deceits, uncovering a web of personal and political scandals that come crashing together for one, unforgettable night in …Chinatown. Co-starring film legend John Huston and featuring an Academy Award®-winning script by Robert Towne, Chinatown captures a lost era in a master fully woven movie that remains a timeless gem.
My Dark Places: An L.A. Crime Memoir by James Ellroy
Ellroy's books are quintessentially L.A. Noir ( e.g.,The Black Dahlia, L.A. Confidential); this nonfiction memoir is at the heart of his prolific career in crime fiction and reporting.
Jean Ellroy was murdered in 1958. Her body was dumped on a roadway in a run-down L.A. suburb. The killer was never found. The case was closed. It was a sordid back-page homicide that nobody remembered. Except her son.James Ellroy was ten years old when his mother died. His bereavement was complex and ambiguous. He grew up obsessed with murdered women and crime. His life spun hellishly out of control. He ran from the ghost of Jean Ellroy. He became a writer of radically provocative and best-selling crime novels. He tried to reclaim his mother through fiction. It didn't work. He quit running and wrote this memoir.
My Dark Places is Jean Ellroy's and James Ellroy's story – from 1958 to all points past and up to this moment. It is the story of a brilliant homicide detective named Bill Stoner, and of the investigation he and James Ellroy undertook to find Jean Ellroy's killer. My Dark Places is unflinching autobiography and vivid reportage. It is no less than a treatise on 38 years of American murder. It is James Ellroy's journey into and through his most forbidding memories.
The Lady in the Lake by Raymond Chandler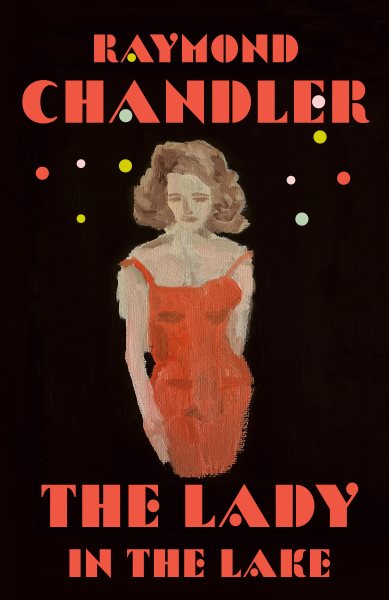 A couple of missing wives—one a rich man's and one a poor man's—become the objects of Marlowe's investigation. One of them may have gotten a Mexican divorce and married a gigolo and the other may be dead. Marlowe's not sure he cares about either one, but he's not paid to care.
Chandler's fiction defines noir. If you are looking for hardboiled, you'll find it here. Jonathan Kellerman (another prolific author of compelling Los Angeles-based crime fiction) recommends The Lady in the Lake for its ".45 caliber cynicism and stunningly accurate feel for Los Angeles."
The Bosch Series by Michael Connelly
For a modern take on L.A. Noir, try Connelly's series focused on Hieronymus "Harry" Bosch, a detective dedicated to one thing–justice for his victims–which doesn't always mean he follows the rules or the line dictated by his higher-ups. Bosch's drive, and his cynicism toward the powers-that-be are fueled by the murder of his mother in his childhood, a crime unsolved because of his mother's status as a prostitute. Bosch's philosophy is "Everybody counts or nobody counts." The Bosch novels travel well-known locales as well as "you have to live here to know them" spots all around Los Angeles and Southern California.
There is even a TV series produced and aired by Amazon, starring Titus Welliver as Bosch.
Like a stronger sense of place with your reads? Visit some of the locations that have been filmed for some of the iconic noir cinema or that appear in novels like these. "Discover Los Angeles" and "American Film Noir" are two websites with information, images, and recommendations for starting points.