Banned Books Week is here again and this year it's focused on celebrating diversity. Many of the books that are often challenged, while not challenged specifically on grounds of diversity, feature diverse characters and points of view and deal with issues relating to race, LGBTQ issues, or people with disabilities. Below are a selection of some frequently challenged books featuring diverse characters to help you celebrate your right to read diverse books!
Bless Me, Ultima by Rudolfo A. Anaya
Exquisite prose and wondrous storytelling have helped make Rudolfo Anaya the father of Chicano literature in English. Indeed, Anaya's tales fairly shimmer with the haunting beauty and richness of his culture.
Antonio Marez is six years old when Ultima comes to stay with his family in New Mexico. She is a curandera, one who cures with herbs and magic. Under her wise wing, Tony will probe the family ties that bind and rend him, and he will discover himself in the magical secrets of the pagan past–a mythic legacy as palpable as the Catholicism of Latin America. And at each life turn there is Ultima, who delivered Tony into the world…and will nurture the birth of his soul.
Fun Home by Alison Bechdel
This book by Alison Bechdel is a darkly funny tale, illustrated with Bechdel's gothic drawings. Meet Alison's father, a historic preservation expert and obsessive restorer of the family's Victorian home, a third-generation funeral home director, a high school English teacher, an icily distant parent, and a closeted homosexual who, as it turns out, is involved with his male students and a family babysitter. Through narrative that is alternately heart-breaking and funny, we are drawn into a daughter's complex yearning for her father. And yet, apart from assigned stints dusting caskets at the family-owned "fun home" as Alison and her brothers call it, the relationship achieves its most intimate expression through the shared code of books. When Alison comes out as homosexual herself in late adolescent, the denouement is swift, graphic – and redemptive.
A Lesson Before Dying by Ernest J. Gaines
A Lesson Before Dying is set in a small Cajun community in the late 1940s. Jefferson, a young black man, is an unwitting party to a liquor store shoot out in which three men are killed; the only survivor, he is convicted of murder and sentenced to death. Grant Wiggins, who left his hometown for the university, has returned to the plantation school to teach. As he struggles with his decision whether to stay or escape to another state, his aunt and Jefferson's godmother persuade him to visit Jefferson in his cell and impart his learning and his pride to Jefferson before his death. In the end, the two men forge a bond as they both come to understand the simple heroism of resisting—and defying—the expected.
Ernest J. Gaines brings to this novel the same rich sense of place, the same deep understanding of the human psyche, and the same compassion for a people and their struggle that have informed his previous, highly praised works of fiction.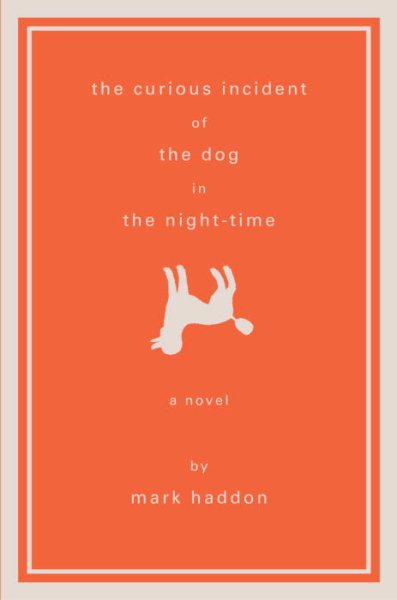 The Curious Incident of the Dog in the Night-Time by Mark Haddon
Christopher John Francis Boone knows all the countries of the world and their capitals and every prime number up to 7,057. He relates well to animals but has no understanding of human emotions. He cannot stand to be touched. Although gifted with a superbly logical brain, Christopher is autistic. Everyday interactions and admonishments have little meaning for him. Routine, order, and predictability shelter him from the messy wider world. Then, at fifteen, Christopher's carefully constructed world falls apart when he finds his neighbor's dog, Wellington, impaled on a garden fork, and he is initially blamed for the killing.
Christopher decides that he will track down the real killer and turns to his favorite fictional character, the impeccably logical Sherlock Holmes, for inspiration. But the investigation leads him down some unexpected paths and ultimately brings him face to face with the dissolution of his parents' marriage. As he tries to deal with the crisis within his own family, we are drawn into the workings of Christopher's mind.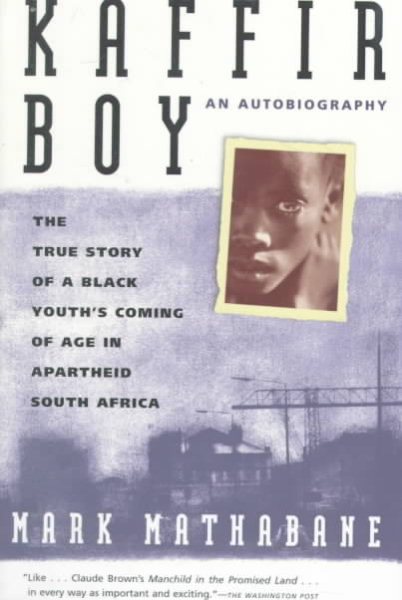 Kaffir Boy by Mark Mathabane
Mark Mathabane was weaned on devastating poverty and schooled in the cruel streets of South Africa's most desperate ghetto, where bloody gang wars and midnight police raids were his rites of passage. Like every other child born in the hopelessness of apartheid, he learned to measure his life in days, not years. Yet, armed only with the courage of his family and a hard-won education, he raised himself up from the squalor and humiliation to win a scholarship to an American university.
This extraordinary memoir of life under apartheid is a triumph of the human spirit over hatred and unspeakable degradation. For Mark Mathabane did what no physically and psychologically battered "Kaffir" from the rat-infested alleys of Alexandra was supposed to do — he escaped to tell about it.
Always Running: La Vida Loca, Gang Days in L.A. by Luis J. Rodriguez
Always Running is the searing true story of one man's life in a Chicano gang—and his heroic struggle to free himself from its grip. By age twelve, Luis Rodriguez was a veteran of East Los Angeles gang warfare. Lured by a seemingly invincible gang culture, he witnessed countless shootings, beatings, and arrests and then watched with increasing fear as gang life claimed friends and family members. Before long, Rodriguez saw a way out of the barrio through education and the power of words and successfully broke free from years of violence and desperation.
Achieving success as an award-winning poet, he was sure the streets would haunt him no more—until his young son joined a gang. Rodriguez fought for his child by telling his own story in Always Running, a vivid memoir that explores the motivations of gang life and cautions against the death and destruction that inevitably claim its participants.
At times heartbreakingly sad and brutal, Always Running is ultimately an uplifting true story, filled with hope, insight, and a hard-earned lesson for the next generation.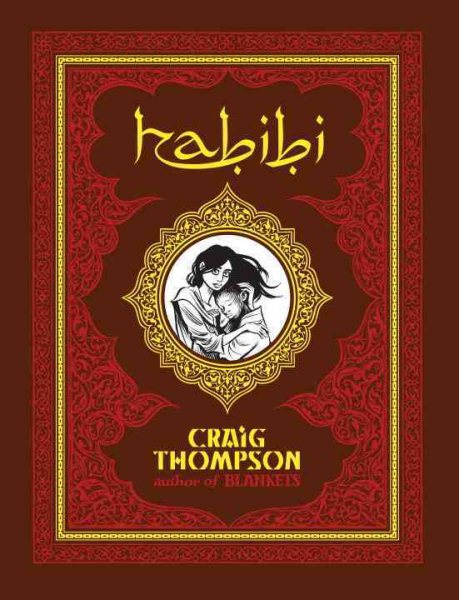 Habibi by Craig Thompson
Sprawling across an epic landscape of deserts, harems, and modern industrial clutter, Habibi tells the tale of Dodola and Zam, refugee child slaves bound to each other by chance, by circumstance, and by the love that grows between them. We follow them as their lives unfold together and apart; as they struggle to make a place for themselves in a world (not unlike our own) fueled by fear, lust, and greed; and as they discover the extraordinary depth– and frailty– of their connection. At once contemporary and timeless, Habibi gives us a love story of astounding resonance: a parable about our relationship to the natural world, the cultural divide between the first and third worlds, the common heritage of Christianity and Islam, and, most potently, the magic of storytelling.