This Saturday, September 15 is Pasadena Loves YA, the annual teen book festival held at the Pasadena Central Library from 12pm to 4pm. We'll have 15 young adult authors speaking in panel discussions on their work and signing books. Books will be available for purchase at the festival, but no purchase is necessary to attend. While these books are written with teens in mind, there are lots of adults who enjoy reading young adult literature and all ages are welcome at the festival! Please visit the Pasadena Loves YA website for more information about this event.
A Land of Permanent Goodbyes by Atia Abawi
In a country ripped apart by war, Tareq lives with his big and loving family . . . until the bombs strike. His city is in ruins. His life is destroyed. And those who have survived are left to figure out their uncertain future. Tareq's family knows that to continue to stay alive, they must leave. As they travel as refugees from Syria to Turkey to Greece, facing danger at every turn, Tareq must find the resilience and courage to complete his harrowing journey.
While this is one family's story, it is also the timeless tale of the heartbreaking consequences of all wars, all tragedy, narrated by Destiny itself. When you are a refugee, success is outliving your loss.
An award-winning author and journalist—and a refugee herself—Atia Abawi captures the hope that spurs people forward against all odds and the love that makes that hope grow.
We Are All That's Left by Carrie Arcos
Zara and her mother, Nadja, have a strained relationship. Nadja just doesn't understand Zara's creative passion for, and self-expression through, photography. And Zara doesn't know how to reach beyond their differences and connect to a closed-off mother who refuses to speak about her past in Bosnia. But when a bomb explodes as they're shopping in their local farmers' market in Rhode Island, Zara is left with PTSD–and her mother is left in a coma. Without the opportunity to get to know her mother, Zara is left with questions–not just about her mother, but about faith, religion, history, and her own path forward.
As Zara tries to sort through her confusion, she meets Joseph, whose grandmother is also in the hospital, and whose exploration of religion and philosophy offer comfort and insight into Zara's own line of thinking.
Told in chapters that alternate between Zara's present-day Providence, RI, and Nadja's own childhood in Bosnia and Herzegovina during the Bosnian War of the 1990s, We Are All That's Left shows the ways in which, no matter the time and place, struggle and tragedy can give way to connection, healing and love.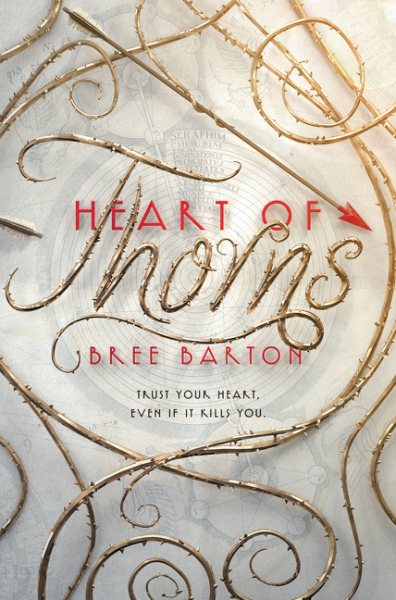 Heart of Thorns by Bree Barton
In the ancient river kingdom, where touch is a battlefield and bodies the instruments of war, Mia Rose has pledged her life to hunting Gwyrach: women who can manipulate flesh, bones, breath, and blood. The same women who killed her mother without a single scratch.
But when Mia's father announces an alliance with the royal family, she is forced to trade in her knives and trousers for a sumptuous silk gown. Determined to forge her own path forward, Mia plots a daring escape, but could never predict the greatest betrayal of all: her own body. Mia possesses the very magic she has sworn to destroy.
Now, as she untangles the secrets of her past, Mia must learn to trust her heart…even if it kills her.
The United Continuums by Jennifer Brody
In the epic conclusion to the award-winning Continuum Trilogy, Aero leads a group insurgents from the Second Continuum to overthrow his rival, Supreme General Vinick, and unite his space colony's military forces while Seeker embarks on a secret mission back to her home colony to reinforce Earth's defenses and protect the First Continuum against an even greater threat. Meanwhile, Myra's nightmares have become a reality as the Dark Thing hurtles toward Earth with designs on eradicating the planet's fledgling populace. The only thing standing in the way are the three Carriers and those who would join them to fight against a second coming of the Doom.
In Real Life by Cory Doctorow & Jen Wang
Anda loves Coarsegold Online, the multiplayer role playing game that she spends most of her free time on. It's a place where she can be a leader, a fighter, a hero. It's a place where she can meet people from all over the world, and make friends. Gaming is, for Anda, entirely a good thing.
But things become a lot more complicated when Anda befriends a gold farmer — a poor Chinese kid whose avatar in the game illegally collects valuable objects and then sells them to players from developed countries with money to burn. This behavior is strictly against the rules in Coarsegold, but Anda soon comes to realize that questions of right and wrong are a lot less straightforward when a real person's real livelihood is at stake.
From acclaimed teen author Cory Doctorow and rising star cartoonist Jen Wang, In Real Life is a sensitive, thoughtful look at adolescence, gaming, poverty, and culture-clash.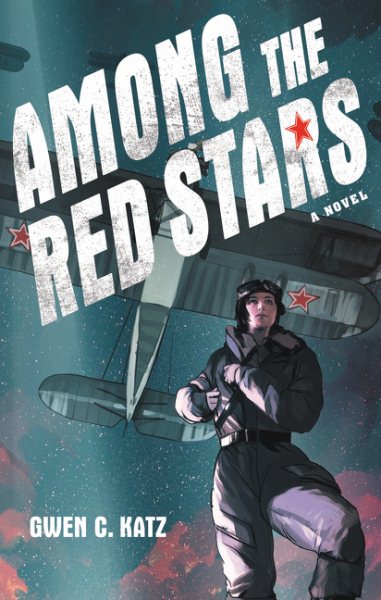 Among the Red Stars by Gwen C. Katz
World War II has erupted in Valka's homeland of Russia, and Valka is determined to help the effort. She's a pilot—and a good one—so she eagerly joins an all-female bomber regiment.
Flying has always meant freedom and exhilaration for Valka, but dropping bombs on German targets is something else entirely. The raids are dangerous, but as Valka watches her fellow pilots putting everything on the line in the face of treachery, she learns the true meaning of bravery.
As the war intensifies, though, and those around her fall, Valka must decide how much she is willing to risk to defend the skies she once called home.
Inspired by the true story of a famous all-female Russian bomber regiment, Gwen C. Katz weaves a tale of strength and sacrifice, of learning to fight for yourself, and of the perils of a world at war.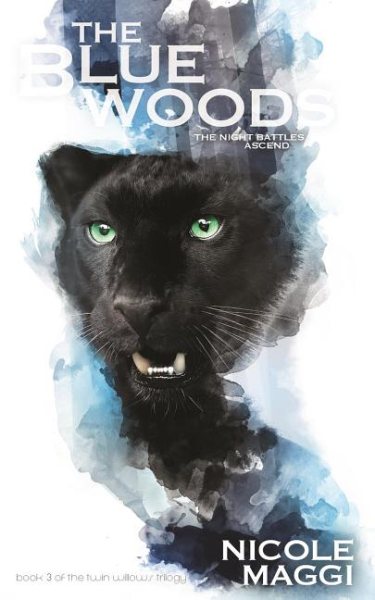 The Blue Woods by Nicole Maggi
Sixteen-year-old Alessia Jacobs wants to go to college someday like her friends. She wishes for a chance at a normal relationship with Jonah. But normal is never an option for a Benandante like Alessia, who has sworn to protect the magic in the world from the Malandanti…especially when Jonah is on the opposite side of the deadly struggle. When the war comes to a head, lives will be lost, love will be gained, and Alessia will risk everything to save the people she loves and destroy the Malandanti once and for all.
A Lite Too Bright by Samuel Miller
Arthur Louis Pullman the Third is on the verge of a breakdown. He's been stripped of his college scholarship, is losing his grip on reality, and has been sent away to live with his aunt and uncle.
It's there that Arthur discovers a journal written by his grandfather, the first Arthur Louis Pullman, an iconic Salinger-esque author who went missing the last week of his life and died hundreds of miles away from their family home. What happened in that week—and how much his actions were influenced by his Alzheimer's—remains a mystery.
But now Arthur has his grandfather's journal—and a final sentence containing a train route and a destination.
So Arthur embarks on a cross-country train ride to relive his grandfather's last week, guided only by the clues left behind in the dementia-fueled journal. As Arthur gets closer to uncovering a sad and terrible truth, his journey is complicated by a shaky alliance with a girl who has secrets of her own and by escalating run-ins with a dangerous Pullman fan base.
Arthur's not the only one chasing a legacy—and some feel there is no cost too high for the truth.
Dance of Thieves by Mary E. Pearson
A formidable outlaw family that claims to be the first among nations.
A son destined to lead, thrust suddenly into power.
Three fierce young women of the Rahtan, the queen's premier guard.
A legendary street thief leading a mission, determined to prove herself.
A dark secret that is a threat to the entire continent.
When outlaw leader meets reformed thief, a cat-and-mouse game of false moves ensues, bringing them intimately together in a battle that may cost them their lives—and their hearts.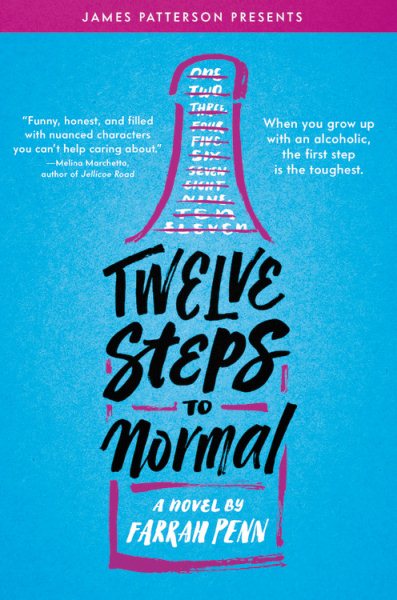 Twelve Steps to Normal by Farrah Penn
Kira's Twelve Steps To A Normal Life
1. Accept Grams is gone.
2. Learn to forgive Dad.
3. Steal back ex-boyfriend from best friend…
And somewhere between 1 and 12, realize that when your parent's an alcoholic, there's no such thing as "normal."
When Kira's father enters rehab, she's forced to leave everything behind–her home, her best friends, her boyfriend…everything she loves. Now her father's sober (again) and Kira is returning home, determined to get her life back to normal…exactly as it was before she was sent away.
But is that what Kira really wants?
Life, love, and loss come crashing together in this visceral, heartfelt story by BuzzFeed writer Farrah Penn about a girl who struggles to piece together the shards of her once-normal life before alcoholism tore it apart.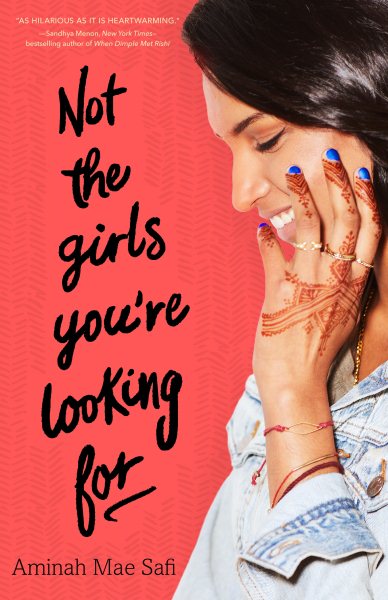 Not the Girls You're Looking For by Aminah Mae Safi
Lulu Saad doesn't need your advice, thank you very much. She's got her three best friends and nothing can stop her from conquering the known world. Sure, for half a minute she thought she'd nearly drowned a cute guy at a party, but he was totally faking it. And fine, yes, she caused a scene during Ramadan. It's all under control. Ish.
Except maybe this time she's done a little more damage than she realizes. And if Lulu can't find her way out of this mess soon, she'll have to do more than repair friendships, family alliances, and wet clothing. She'll have to go looking for herself.
Debut author Aminah Mae Safi's honest and smart novel is about how easy it can be to hurt those around you even if —especially if—you love them.
The Sanctuary by Sara Elizabeth Santana
Zoey Valentine is finally safe. Tucked away miles underground in the fortified community of the Sanctuary. But the Sanctuary is far from what she imagined. Zoey can't help but feel trapped. Sekhmet, the evil corporation behind the Awakened, is still out there and now, citizens of the Sanctuary are disappearing. It isn't until the bodies of the missing turn up mutilated, each one tagged with a note, a warning, signed by Razi Cylon. Problem is, Razi should be dead. Sekhmet has existed for far too long, and Zoey has had enough.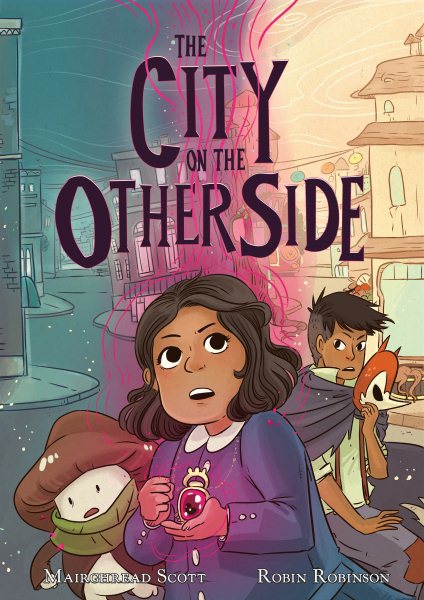 The City on the Other Side by Mairghread Scott
In The City on the Other Side, a young girl stumbles into a pitched war between two fairy kingdoms, and the fate of San Francisco itself hangs in the balance!
Sheltered within her high-society world, Isabel plays the part of a perfectly proper little girl—she's quiet, well-behaved, and she keeps her dresses spotlessly clean. She's certainly not the kind of girl who goes on adventures.
But that all changes when Isabel breaches an invisible barrier and steps into another world. She discovers a city not unlike her own, but magical and dangerous. Here, war rages between the fairies of the Seelie and Unseelie Courts. Only Isabel, with the help of a magical necklace and a few new friends, stands a chance of ending the war before it destroys the fairy world, and her own.
Nothing But Sky by Amy Trueblood
Grace Lafferty only feels alive when she's dangling 500 feet above ground. As a post-World War I wing walker, Grace is determined to get to the World Aviation Expo, proving her team's worth against flashier competitors and earning a coveted Hollywood contract. No one's ever questioned Grace's ambition until Henry Patton, a mechanic with plenty of scars from the battlefield, joins her barnstorming team. With each new death-defying trick, Henry pushes Grace to consider her reasons for being a daredevil. Annoyed with Henry's constant interference, and her growing attraction to him, Grace continues to test the powers of the sky.After one of her risky maneuvers saves a pilot's life, a Hollywood studio offers Grace a chance to perform at the Expo. She jumps at the opportunity to secure her future. But when a stunt goes wrong, Grace must decide whether Henry, and her life, are worth risking for one final trick.
Spinning by Tillie Walden
It was the same every morning. Wake up, grab the ice skates, and head to the rink while the world was still dark.
Weekends were spent in glitter and tights at competitions. Perform. Smile. And do it again.
She was good. She won. And she hated it.
For ten years, figure skating was Tillie Walden's life. She woke before dawn for morning lessons, went straight to group practice after school, and spent weekends competing at ice rinks across the state. Skating was a central piece of her identity, her safe haven from the stress of school, bullies, and family. But as she switched schools, got into art, and fell in love with her first girlfriend, she began to question how the close-minded world of figure skating fit in with the rest of her life, and whether all the work was worth it given the reality: that she, and her friends on the team, were nowhere close to Olympic hopefuls. The more Tillie thought about it, the more Tillie realized she'd outgrown her passion—and she finally needed to find her own voice.