Pasadena Central Library's 2018 Educator Night takes place on Thursday, February 1st at 5:00 pm. If you are an educator (ETK-12th grade) who teaches in Pasadena, or who lives in Pasadena and teaches elsewhere, please register to attend! You will be served dinner, and find out about the free resources the Library offers to teachers, librarians, and students. Take home a tote bag and a book to share with your class, and enter to win a special STEAM class visit by our Youth Services Librarians.
In honor of the event, and in honor of all the wonderful and dedicated educators in our lives, here is a list of titles about teachers.
Happy Reading!
The Most Dangerous Place on Earth by Lindsey Lee Johnson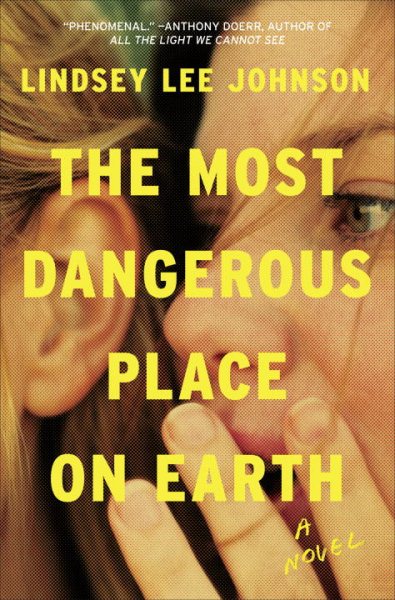 Welcome to Mill Valley, "endowed with not only green mountains and gold hillsides, but also redwood forests, canyon waterfalls," just over the bridge from San Francisco in affluent Marin County. It's hardly the most dangerous place to grow up, but in Johnson's excellent debut, her sharp storytelling conveys an authentic sense of the perils of adolescence observed through a group of teenagers complicit in a terrible event back when they were all in middle school: the suicide of a classmate beset by cyberbullying after sending a love note. The group, now high school juniors, is seen through the eyes of Molly Niccol, a young new English teacher from outside Fresno, a "nowhere place between beige strip mall and brown farmland." Molly is anxious to connect with her students; she's not so far removed from her own teen years, when she felt the same "claustrophobic rage that she could not explain to anyone… there was no clear reason why she should be in any particular moment so furious, so bored. " Molly struggles to make sense of the kids in her class and the rumors about them she hears in the teachers' lounge, like ambitious Abigail's affair with a teacher, and the disappearance of Damon Flintov, one of the original middle school tormentors. Johnson allows these dramas to unfold through various shifting perspectives, including the texts and Facebook posts that run current to teenage life. She keeps the action brisk and deepens readers' investment, culminating in high school party that goes wrong. Readers may find themselves so swept up in this enthralling novel that they finish it in a single sitting.
The Water is Wide: A Memoir by Pat Conroy [Overdrive eBook]
The island is nearly deserted, haunting, beautiful. Across a slip of ocean lies South Carolina. But for the handful of families on Yamacraw Island, America is a world away. For years the people here lived proudly from the sea, but now its waters are not safe. Waste from industry threatens their very existence unless, somehow, they can learn a new way. But they will learn nothing without someone to teach them, and their school has no teacher—until one man gives a year of his life to the island and its people.
Up the Down Staircase by Bel Kaufman
Bel Kaufman's Up the Down Staircase is one of the best-loved novels of our time. It has been translated into sixteen languages, made into a prize-winning motion picture, and staged as a play at high schools all over the United States; its very title has become part of the American idiom.
Never before has a novel so compellingly laid bare the inner workings of a metropolitan high school. Up the Down Staircase is the funny and touching story of a committed, idealistic teacher whose dash with school bureaucracy is a timeless lesson for students, teachers, parents–anyone concerned about public education. Bel Kaufman lets her characters speak for themselves through memos, letters, directives from the principal, comments by students, notes between teachers, and papers from desk drawers and wastebaskets, evoking a vivid picture of teachers fighting the good fight against all that stands in the way of good teaching.
To Sir, With Love by E.R. Braithwaite [book and DVD]
With opportunities for black men limited in post–World War II London, Rick Braithwaite, a former Royal Air Force pilot and Cambridge-educated engineer, accepts a teaching position that puts him in charge of a class of angry, unmotivated, bigoted white teenagers whom the system has mostly abandoned. When his efforts to reach these troubled students are met with threats, suspicion, and derision, Braithwaite takes a radical new approach. He will treat his students as people poised to enter the adult world. He will teach them to respect themselves and to call him "Sir." He will open up vistas before them that they never knew existed. And over the course of a remarkable year, he will touch the lives of his students in extraordinary ways, even as they in turn, unexpectedly and profoundly, touch his.
Based on actual events in the author's life, To Sir, With Love is a powerfully moving story that celebrates courage, commitment, and vision, and is the inspiration for the classic film starring Sidney Poitier.
Plum Wine by Angela Davis-Gardner
As this enthralling novel opens, Barbara Jefferson, teaching English in Japan in 1966, receives a bequest from her Japanese fellow teacher and mentor, Michiko Nakamoto, a Hiroshima survivor who has just died of cancer. Barbara's superiors arrive at her apartment bearing Michi-San's gorgeous tansu chest, filled with bottles of homemade plum wine dated by year. After a short, perfectly rendered struggle with the elder Japanese teachers over the possession of the wine, Barbara discovers that the rice paper wrappings of each bottle contain a portion of the story of Michiko's life. Barbara's path through the texts, which she cannot translate herself, forms the rest of the novel. As Barbara delves into Michi-San's life and loves, an odd triangle forms between Barbara, Michiko and Michiko's childhood friend Seiji, a man who is between the two women in age, and who translates some texts. Author of Felice and Forms of Shelter, Davis-Gardner handles the Japanese mores of the time expertly, and the dialogue spoken by non-native English speakers is pitch perfect. She quietly wows with this third novel, which features a wonderfully inventive plot and a protagonist as self-possessed as she is sensitive.
Ms. Hempel Chronicles by Sarah Shun-lien Bynum
An intricate and absorbing collection of eight interconnected stories about Beatrice Hempel, a middle school English teacher. Ms. Hempel is the sort of teacher students adore, and despite feeling disenchanted with her job, she regards her students as intelligent, insightful and sometimes fascinating. Bynum seamlessly weaves stories of the teacher's childhood with the present—reminiscences about Beatrice's now deceased father and her relationship with her younger brother, Calvin—while simultaneously fleshing out the lives of Beatrice's impressionable students (they are in awe of the crassness of This Boy's Life ). Though there isn't much in the way of plot, Bynum's sympathy for her protagonist runs deep, and even the slightest of events comes across as achingly real and, sometimes, even profound. Bynum writes with great acuity, and the emotional undercurrents in this sharp take on coming-of-age and growing up will move readers in unexpected ways.
Undaunted Hope by Jody Hedlund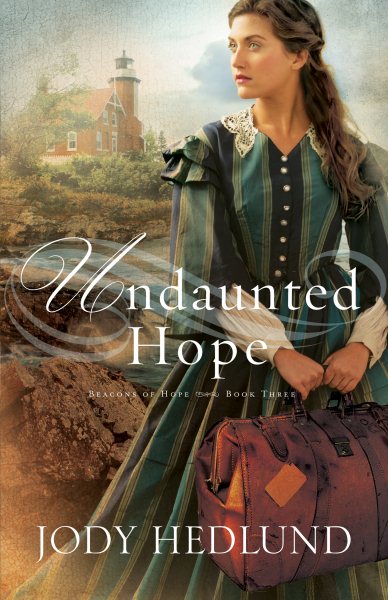 Knowing that many employers refuse to hire women, when Tessa Taylor applies to be a teacher in Eagle Harbor, in northern Michigan, she uses her first and middle initials. The ruse gets her there, but the superintendent is not pleased. The bleak mining town is about to be frozen in by the harsh winter, and no ships will be able to get through with a replacement male teacher, so Tessa is reluctantly kept on until the spring thaw. In 1871, it's difficult enough to teach in an isolated area, but Tessa has the added stress of a broken-down school building, two brothers who want to woo her, and the evil superintendent, who is willing to do anything, even commit murder, to make the townspeople do his bidding. In the third book in her faith-based Beacons of Hope series (Love Unexpected, 2014; Hearts Made Whole, 2015), Hedlund offers a realistic look at the precarious plight of miners and the unbearable life of people in a town where an official without a moral compass controls every aspect of their lives.
The Substitute by Nicole Lundrigan
Canadian author Lundrigan's skillfully balanced blend of psychological thriller and haunting coming-of-age story is infused with creepy, small-town atmospheric suspense. When middle-school student Amanda Fuller is found hanged in substitute teacher Warren Botts' backyard, he instantly becomes the prime suspect. Making matters worse, Amanda was seen visiting Botts' home in the weeks before her death. When police find Botts' latest classroom test shoved in Amanda's mouth and realize that she was hung with an exact replica of the pulley system featured on the exam, Botts is suspended and faces the full force of the community's grief-filled rage. Nervous, socially awkward Botts is likable all the same, and his overwhelming confusion about Amanda's death points toward his innocence. But when his sister, Beth, a homeless heroin addict, shows up and reveals details about Warren's traumatic childhood, he begins to look all the better as the killer. Lundrigan's writing is both elegant and darkly humorous, delivering bare-knuckle social commentary that will appeal to fans of Gillian Flynn, Karin Fossum, and Laura Lippman.
Reading Lolita in Tehran: A Memoir in Books by Azar Nafisi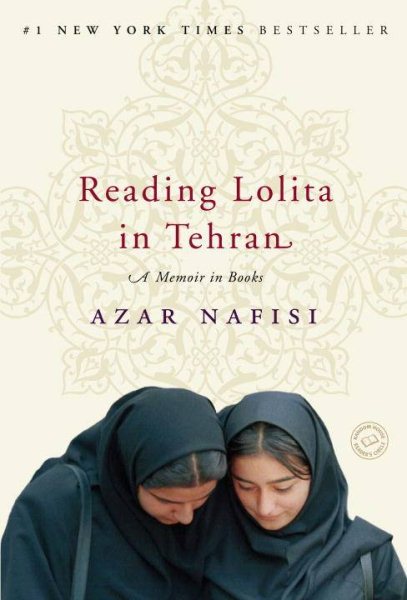 This book transcends categorization as memoir, literary criticism or social history, though it is superb as all three. Literature professor Nafisi returned to her native Iran after a long education abroad, remained there for some 18 years, and left in 1997 for the United States, where she now teaches at Johns Hopkins. Woven through her story are the books she has taught along the way, among them works by Nabokov, Fitzgerald, James, and Austen. She casts each author in a new light, showing, for instance, how to interpret The Great Gatsby against the turbulence of the Iranian revolution and how her students see Daisy Miller as Iraqi bombs fall on Tehran. "Daisy is evil and deserves to die," one student blurts out. Lolita becomes a brilliant metaphor for life in the Islamic republic. The desperate truth of Lolita's story is… "the confiscation of one individual's life by another," Nafisi writes. "The parallel to women's lives is clear: we had become the figment of someone else's dreams. A stern ayatollah, a self-proclaimed philosopher-king, had come to rule our land…. And he now wanted to re-create us." Nafisi's Iran, with its omnipresent slogans, morality squads and one central character struggling to stay sane, recalls literary totalitarian worlds from George Orwell's 1984 to Margaret Atwood's The Handmaid's Tale. Nafisi has produced an original work on the relationship between life and literature.