On Thursday, October 19th, there will be a screening of the new documentary Visual Futurist: The Art & Life of Syd Mead in the Donald R. Wright Auditorium at the Pasadena Central Library at 6pm.
If you've seen the future, in any science fiction movie of the last 40 years, then you've either seen Syd Mead's work or the work of artists influenced by him. He started out designing products for car companies and home electronics, and ended up creating the iconic images of our future in major motion pictures including Tron, Star Trek: The Motion Picture, 2010, Aliens, Blade Runner [and the recent sequel], Elysium, Tomorrowland and others. You've seen his artwork, his designs, and his passion for the future. Now come and find out about the man himself, and what made him into the "visual futurist" that he has been for the past forty years.
Mr. Mead will be here for the screening, and there will be a Q&A after the documentary is shown.
Films
When an alien spacecraft of enormous power is spotted approaching Earth, Admiral Kirk resumes command of the Starship Enterprise in order to intercept, examine and hopefully stop the intruder.
Ford stars as a tough Los Angeles detective in the year 2019, where his job is to track down genetically engineered androids/robots who are out to control the city.
Experience the original landmark motion picture that inspired a new generation of digital filmmakers and became a favorite of fans and critics across the world. When a brilliant video game maker named Flynn hacks the mainframe of his ex-employer, he is beamed inside an astonishing digital world and becomes part of the very game he is designing.
Sigourney Weaver stars in Aliens, the sequel to the 1979 blockbuster Alien, reprising her role as Officer Ripley, the sole survivor of the spaceship Nostromo's encounter with a deadly extraterrestrial. This time she returns to the very planet where her nightmare originally began with a squad of heavily armed marines, in a search-and-rescue mission for some missing space colonists.
In the year 2154, two classes of people exist: the very wealthy, who live on a pristine man-made space station called Elysium, and the rest, who live on an overpopulated, ruined planet. The people of Earth are desperate to escape the crime and poverty that is now rampant throughout the land. The only man with the chance to bring equality to these worlds is Max, an ordinary guy in desperate need to get to Elysium. With his life hanging in the balance, he reluctantly takes on a dangerous mission – one that pits him against Elysium's Secretary Delacourt and her hard-line forces – but if he succeeds, he could save not only his own life, but millions of people on Earth as well.
Disney invites you to an incredible world of epic imagination where anything is possible. Buckle your seatbelt, as the director of The Incredibles takes your family on an action-packed thrill ride! Join former boy-genius Frank, optimistic, science-minded teen Casey, mysterious Athena and the brilliant David Nix in a world of pure Disney imagination and adventure. Tomorrowland transports you on an inspiring and magical journey of wonder and adventure to a place where if you can dream it, you can do it.
The Making of…
Future Noir: The Making of Blade Runner by Paul M. Sammon
The making of Blade Runner was a seven-year odyssey that would test the stamina and the imagination of writers, producers, special effects wizards, and the most innovative art directors and set designers in the industry.
A fascinating look at the ever-shifting interface between commerce and the art that is modern Hollywood, Future Noir is the intense, intimate, anything-but-glamorous inside account of how the work of SF's most uncompromising author was transformed into a critical sensation, a commercial success, and a cult classic.
Books Mead's Movies Were Based on
2010: Odyssey Two by Arthur C. Clarke
Nine years after the disastrous Discovery mission to Jupiter in 2001, a joint U.S.-Soviet expedition sets out to rendezvous with the derelict spacecraft–to search the memory banks of the mutinous computer HAL 9000 for clues to what went wrong…and what became of Commander Dave Bowman.
Without warning, a Chinese expedition targets the same objective, turning the recovery mission into a frenzied race for the precious information Discovery may hold about the enigmatic monolith that orbits Jupiter.
Meanwhile, the being that was once Dave Bowman–the only human to unlock the mystery of the monolith–streaks toward Earth on a vital mission of its own…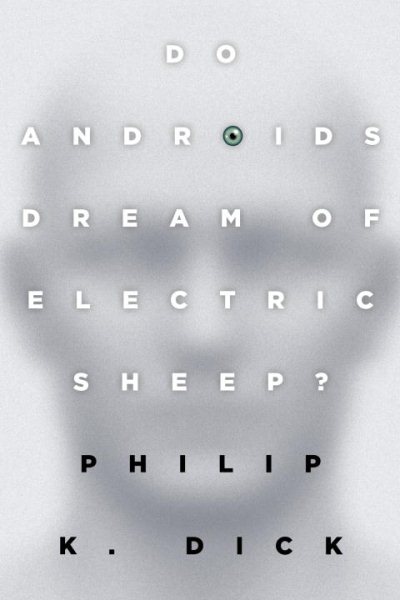 Do Androids Dream of Electric Sheep? by Philip K. Dick
By 2021, the World War has killed millions, driving entire species into extinction and sending mankind off-planet. Those who remain covet any living creature, and for people who can't afford one, companies built incredibly realistic simulacra: horses, birds, cats, sheep. They've even built humans. Immigrants to Mars receive androids so sophisticated they are indistinguishable from true men or women. Fearful of the havoc these artificial humans can wreak, the government bans them from Earth. Driven into hiding, unauthorized androids live among human beings, undetected. Rick Deckard, an officially sanctioned bounty hunter, is commissioned to find rogue androids and "retire" them. But when cornered, androids fight back—with lethal force.