This week marks 100 years since the birth of President John F. Kennedy on May 29, 1917. The Pasadena Public Library is joining in this Centennial Celebration with a musical event titled Ask Not: JFK 100 held at the Allendale Branch Library on Saturday, May 27 at 2pm. Folk singer and music historian Ross Altman will present songs from 1941 to 1963 that provide the history and background of JFK's presidency and service during World War II. Join Ross for a moving, reflective and entertaining look back on the president who inspired a generation with 17 words: "Ask not what your country can do for you; ask what you can do for your country." Dive into one of these JFK biographies to further explore the legacy of this remarkable president.
JFK's Last Hundred Days: The Transformation of a Man and the Emergence of a Great President by Thurston Clarke
Fifty years after his death, President John F. Kennedy's legend endures. Noted author and historian Thurston Clarke argues that the heart of that legend is what might have been. As we approach the anniversary of Kennedy's assassination, JFK's Last Hundred Days reexamines the last months of the president's life to show a man in the midst of great change, finally on the cusp of making good on his extraordinary promise.
JFK's Last Hundred Days is a gripping account that weaves together Kennedy's public and private lives, explains why the grief following his assassination has endured so long, and solves the most tantalizing Kennedy mystery of all—not who killed him but who he was when he was killed, and where he would have led us.
An Unfinished Life: John F. Kennedy, 1917-1963 by Robert Dallek
Chronicles John F. Kennedy's childhood, wartime actions, political campaigns, presidency, marriage and personal life, and health, revealing insights into his life from new documents, archives, and firsthand sources.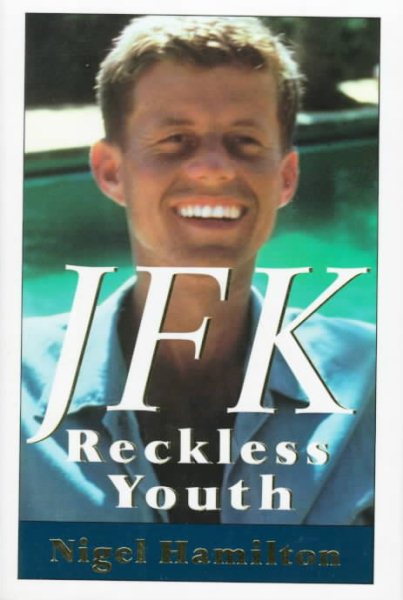 JFK, Reckless Youth by Nigel Hamilton
Who was the real JFK? Reckless Youth is filled with intriguing new material on virtually every aspect of JFK's early years: his Boston-Irish background; his beloved grandfather Honey Fitz; his draft-dodging, swindling father, Joseph P. Kennedy; his parents' disastrous and dysfunctional marriage; his loveless upbringing; his expulsion from boarding school; his false starts at college in London and Princeton, followed by his triumphant career at Harvard; his protracted struggle against his father's defeatism and isolationism before Pearl Harbor; his ceaseless career as a playboy; his lifelong battle with illness, and the origins of the deadly disease that would plague him in later days.
The Kennedy that emerges from this volume is, behind his playboy facade, vastly more driven and more serious than historians have ever before portrayed him. As Hamilton shows us, though Joseph Kennedy reluctantly transferred the family's political mantle to his second son in 1944 and "bought out" the sitting congressman for Massachusetts' 11th District, the presidential dream that the ambassador had reserved for his eldest son was in fact JFK's own secret ambition, confessed to his mistress many years before his brother Joe's tragic death.
In this absorbing, riveting family saga, we see the true Jack Kennedy, warts and all; a symbolic, relentlessly honest, yet sympathetic story of the struggles of youth and early manhood that will not only entrance its readers but will also forever alter our understanding of this century's most popular and charismatic American president.
The Dark Side of Camelot by Seymour M. Hersh
If the Kennedys are America's royal family, then John F. Kennedy was the nation's crown prince. Magnetic, handsome, and charismatic, his perfectly coifed image overshadowed the successes and failures of his presidency, and his assassination cemented his near-mythological status in American culture and politics. Struck down in his prime, he represented the best and the brightest of America's future, and when he died, part of the nation's promise and innocence went with him. That, at least, is the public version of the story.
The private version, according to Pulitzer Prize-winning journalist Seymour M. Hersh, is quite different. His meticulous investigation of Kennedy has revealed a wealth of indiscretions and malfeasance, ranging from frequent liaisons with prostitutes and mistresses to the attempted assassination of Fidel Castro to involvement in organized crime. Though scandals in the White House are nothing new, Hersh maintains that Kennedy's activities went beyond minor abuses of power and personal indulgences: they threatened the security of the nation–particularly in the realm of foreign policy–and the integrity of the office. Hersh believes it was only a matter of time before Kennedy's dealings were exposed, and only his popularity and charm, compounded by his premature death, spared such an investigation for so long.
Based on interviews with former Kennedy administration officials, former Secret Service agents, and hundreds of Kennedy's personal friends and associates, The Dark Side of Camelot rewrites the history of John F. Kennedy and his presidency.
Jack Kennedy: Elusive Hero by Chris Matthews
"What was he like?"
Jack Kennedy said the reason people read biography is to answer that basic question. What was he like, this man whose own wife called him "that elusive, unforgettable man?" In this New York Times bestselling biography, Chris Matthews answers that question with the verve of a novelist. We see this most beloved president in the company of friends. We see and feel him close-up, having fun and giving off that restlessness of his. We watch him navigate his life from privileged, rebellious youth to gutsy American president. We witness his bravery in war and selfless rescue of his PT boat crew. We watch JFK as a young politician learning to play hardball and watch him grow into the leader who averts a nuclear war. Matthews's extraordinary biography is based on personal interviews with those closest to JFK, oral histories by top political aide Kenneth O'Donnell and others, documents from his years as a student at Choate, and notes from Jacqueline Kennedy's first interview after Dallas. As Matthews writes: "I found a fighting prince never free of pain, never far from trouble, never accepting the world he found, never wanting to be his father's son. He was a far greater hero than he ever wished us to know."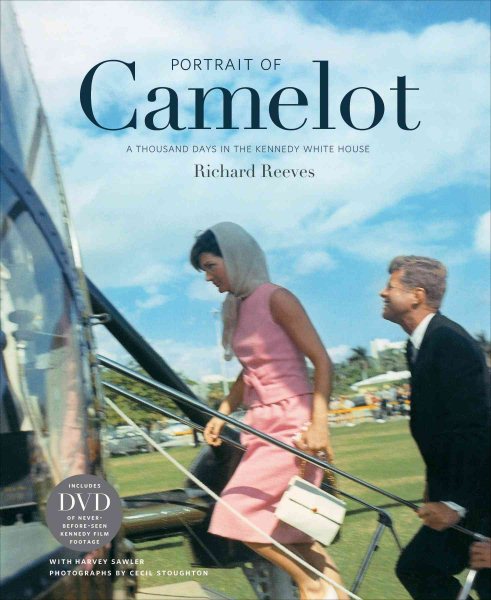 Portrait of Camelot: A Thousand Days in the Kennedy White House by Richard Reeves; with Harvey Sawler; photographs by Cecil W. Stoughton
Published to commemorate the 50th anniversary of John F. Kennedy's election as president of the United States, this book is a revealing and intimate portrait of a leader, husband, and father as seen through the lens of Cecil Stoughton, the first official White House photographer. Stoughton's close rapport with the president and first lady gave him extraordinary access to the Oval Office, the Kennedys' private quarters and homes, to state dinners, cabinet meetings, diplomatic trips, and family holidays.
Drawing on Stoughton's unparalleled body of photographs, most rarely or never before reproduced, and supported by a deeply thoughtful narrative by political historian Richard Reeves, Portrait of Camelot is an unprecedented portrayal of the power, politics, and warmly personal aspects of Camelot's 1,036 days.
A Thousand Days: John F. Kennedy in the White House by Arthur M. Schlesinger, Jr
Written by one of our foremost historians and published in 1965, A Thousand Days is still considered the most complete and definitive portrait of John F. Kennedy and his administration. Handpicked by Kennedy to serve as special assistant to the president, historian and Harvard professor Arthur M. Schlesinger, Jr. witnessed firsthand the politics and personalities that influenced some of the most important and dramatic events in modern history.