Our One City, One Story book Orphan Train is not for children, but the historical events Christina Baker Kline writes about, orphaned children being sent on trains to the Midwest to find families, has been addressed in many different children's books. Eve Bunting, the author of the first book on this list, Train to Somewhere, will be joining us at 1PM at the Central Library on Saturday, March 12 for One City, One Story Day to read her book aloud. We'll also be having a train sing-a-long for the whole family, a showing of the documentary The Orphan Trains, and other events. We hope to see you there, but in the meantime here are some books that you can read with your kids to explore the topic of orphan trains further.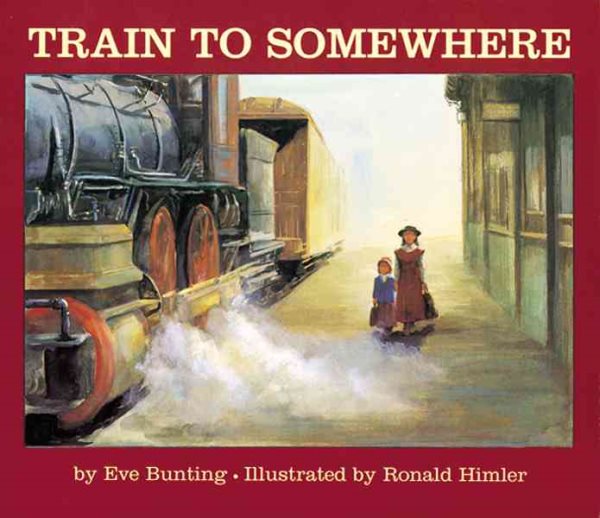 Train to Somewhere by Eve Bunting
Marianne, heading west with fourteen other children on an Orphan Train, is sure her mother will show up at one of the stations along the way. When her mother left Marianne at the orphanage, hadn't she promised she'd come for her after making a new life in the West? Stop after stop goes by, and there's no sign of her mother in the crowds that come to look over the children. No one shows any interest in adopting shy, plain Marianne, either. But that's all right: She has to be free for her mother to claim her. Then the train pulls into its final stop, a town called Somewhere . . .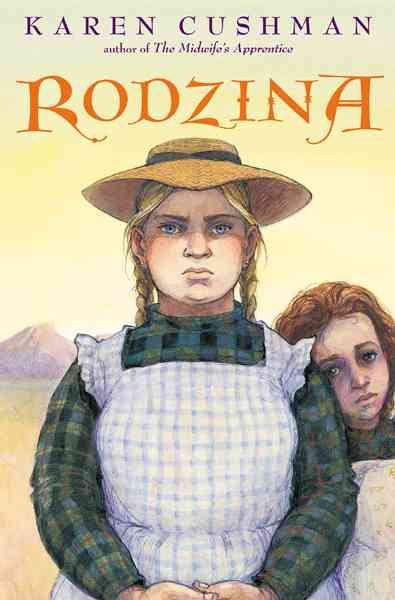 Rodzina by Karen Cushman
One of a group of orphans, 12-year-old Rodzina boards a train on a cold day in March 1881. She's reluctant to leave Chicago, the only home she can remember, and she knows there's no substitute for the family she has lost. She expects to be adopted and turned into a slave or worse, not to be adopted at all.
As the train rattles westward, Rodzina unwittingly begins to develop attachments to her fellow travelers, even the frosty orphan guardian, and to accept the idea that there might be good homes for orphans, maybe even for a big, combative Polish girl. But no placement seems right for the formidable Rodzina, and she cleverly finds a way out of one bad situation after another, until at last she finds the family that is right for her.
Orphan Train by Verla Kay
Lucy, Harold, and David have recently become orphans and have no family left, no one to take care of them. They are living on the streets, stealing what they need to survive, like thousands of other unfortunate kids in the early 1900s.
Then they get lucky. Lucy and her little brothers are welcomed into an orphanage where they get clean clothes and warm meals. But this orphanage sends groups of children to the Midwest on orphan trains. They are paraded in front of farmers who pick and choose kids they want to take home-and David is taken at one of the first stops, without Lucy or Harold.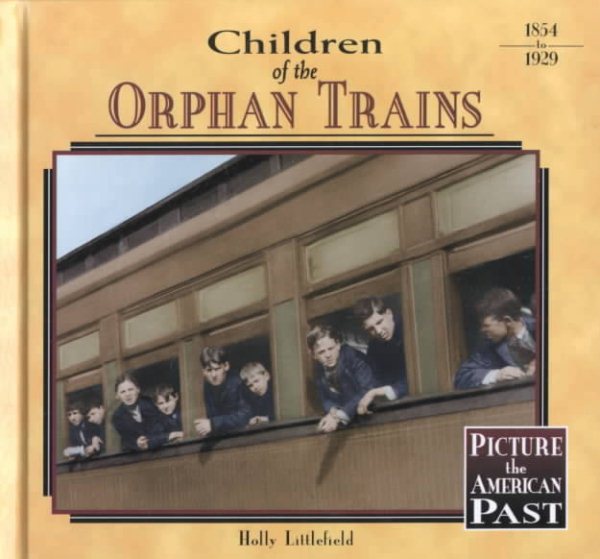 Children of the Orphan Trains by Holly Littlefield
Children of the Orphan Trains recounts the experiences of abandoned, orphaned, or homeless children from city orphanages in the nineteenth and early twentieth centuries who were sent out by the trainload to find families that would adopt them or take them as workers. Filled with photographs of children from the orphan trains as well as their stories, this book puts faces to the history of the orphan trains.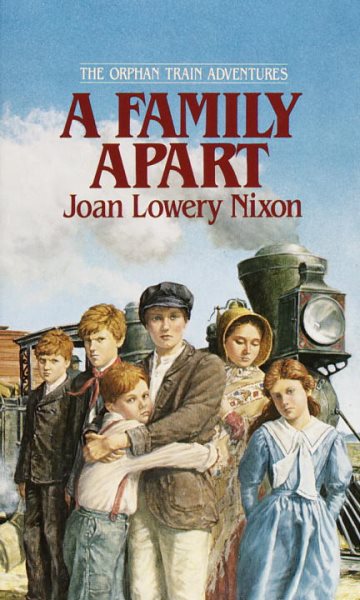 A Family Apart by Joan Lowery Nixon
Imagine being taken from your home. Imagine your mother is the one who lets it happen.
This is the fate that befalls the Kelly children. It's 1856, and their widowed mother has sent them west from New York City because she's convinced that she can't give them the life they deserve.
The Kellys board an "orphan train" and are taken to St. Joseph, Missouri, where their problems only grow worse. It was bad enough that they had to say goodbye to their mother, but now they're forced to part ways with their fellow siblings as well. Thirteen-year-old Frances won't stand for it. She's going to protect her brothers and sisters, even if it means dressing up like a boy and putting herself in danger.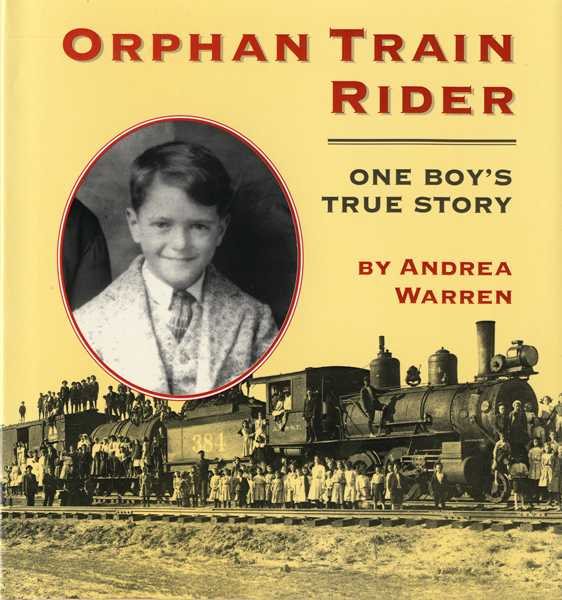 Orphan Train Rider: One Boy's True Story by Andrea Warren
Between 1854 and 1930, more than 200,000 orphaned or abandoned children were sent west on orphan trains to find new homes. Some were adopted by loving families; others were not as fortunate. In recent years, some of the riders have begun to share their stories. Andrea Warren alternates chapters about the history of the orphan trains with the story of Lee Nailling, who in 1926 rode an orphan train to Texas when he was nine years old.