'Tis the season for Christmas books full of cheer, hilarity, and heartwarming (and occasionally heart-stopping) scenes. We all know and love so many wonderful Christmas books for kids and adults to enjoy together, but what about some seasonal tales just for the grown-ups? Below are seven selections of adult books for the Christmas season and whether your tastes run to murder and mayhem, romance, or funny essays, there's a little something for everyone. So if you need a break from friends and family, but are still feeling seasonal, give one of these a try.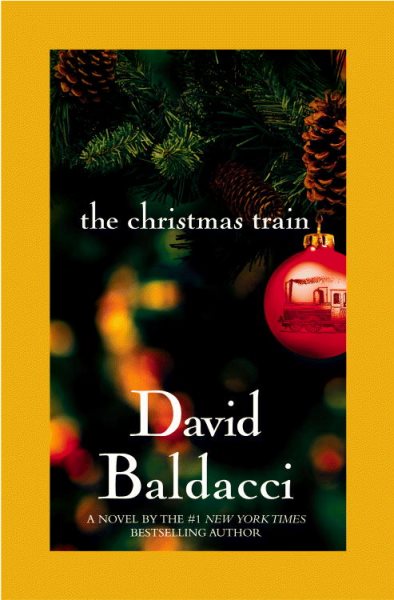 The Christmas Train by David Baldacci
Disillusioned journalist Tom Langdon must get from Washington D.C. to L.A in time for Christmas. Banned from flying after an altercation with airport security, he is forced to travel by train, and begins a journey of rude awakenings, thrilling adventures and holiday magic. He has no idea that the locomotives pulling him across America will actually take him into the rugged terrain of his own heart, as he rediscovers people's essential goodness and someone very special he believed he had lost.
A Holiday for Murder by Agatha Christie
The whole Lee family is gathered for Christmas when the family patriarch, the wealthy old Simeon Lee is found brutally slain. Motives for Murder: a fortune in uncut diamonds, hidden by an eccentric old man, a woman's love, too freely given, a business empire built on ruthlessness. Coupled with Lee's family, each member of which hated him and wished to see him dead, these many diverse motives present Hercule Poirot with a baffling challenge–one which the astute detective can only solve with his uncanny ability to see "the little things."
Christmas Eve at Friday Harbor by Lisa Kleypas
Six-year-old Holly hasn't spoken a word since the night she lost the only parent she knew, her beloved mother Victoria. Mark Nolan wasn't prepared for his six-year-old niece in his life, but he soon realizes that he will do everything he can to make her life whole again. His sister'€™s will gives him the instructions: There's no other choice but you. Just start by loving her. The rest will follow.
Maggie Collins doesn'€™t dare believe in love again, after losing her husband of one year. But she does believe in the magic of imagination. As the owner of a toy shop, she lives what she loves. And when she meets Holly Nolan, she sees a little girl in desperate need of a little magic. In Friday Harbor, here are three people who are about to discover that Christmas is the time of year when anything is possible.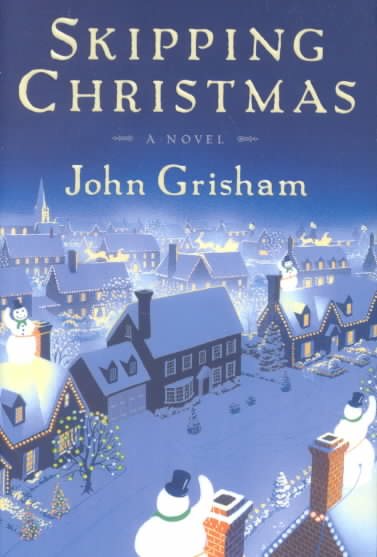 Skipping Christmas by John Grisham
Imagine a year without Christmas. No crowded malls, no corny office parties, no fruitcakes, no unwanted presents. That's just what Luther and Nora Krank have in mind when they decide that, just this once, they'll skip the holiday altogether. Theirs will be the only house on Hemlock Street without a rooftop Frosty; they won't be hosting their annual Christmas Eve bash; they aren't even going to have a tree. They won't need one, because come December 25 they're setting sail on a Caribbean cruise. But, as this weary couple is about to discover, skipping Christmas bring enormous consequences – and isn't half as easy as they'd imagined.
The Stupidest Angel by Christopher Moore
'Twas the night (okay, more like the week) before Christmas, and all through the tiny community of Pine Cove, California, people are busy buying, wrapping, packing, and generally getting into the holiday spirit. But not everybody is feeling the joy. Little Joshua Barker is in desperate need of a holiday miracle since he's sure that he saw Santa take a shovel to the head, and now the seven-year-old has only one prayer: Please, Santa, come back from the dead.
But hold on! There's an angel waiting in the wings. (Wings, get it?) It's none other than the Archangel Raziel come to Earth seeking a small child with a wish that needs granting. Unfortunately, our angel's not sporting the brightest halo in the bunch, and before you can say "Kris Kringle," he's botched his sacred mission and sent the residents of Pine Cove headlong into Christmas chaos, culminating in the most hilarious and horrifying holiday party the town has ever seen.
Holidays on Ice by David Sedaris
David Sedaris's beloved holiday collection is new again with six more pieces, including a never before published story. Along with such favorites as the diaries of a Macy's elf and the annals of two very competitive families, are Sedaris's tales of tardy trick-or-treaters ("Us and Them"); the difficulties of explaining the Easter Bunny to the French ("Jesus Shaves"); what to do when you've been locked out in a snowstorm ("Let It Snow"); the puzzling Christmas traditions of other nations ("Six to Eight Black Men"); what Halloween at the medical examiner's looks like ("The Monster Mash"); and a barnyard secret Santa scheme gone awry ("Cow and Turkey").
Christmas Stories edited by Diana Secker Tesdell
Goblins frolic in the graveyard of an early Dickens tale and a love-struck ghost disrupts a country estate in Elizabeth Bowen'€™s "Green Holly."€ The plight of the less fortunate haunts Chekhov'€™s "Vanka"€ and Willa Cather's "€œThe Burglar'€™s Christmas"€ but takes a boisterously comic turn in Damon Runyon's "€œDancing Dan'€™s Christmas"€ and in John Cheever's "€œChristmas Is a Sad Season for the Poor." From Vladimir Nabokov'€™s intensely moving story of a father's grief in "€œChristmas" to Truman Capote'€™s hilarious yet heartbreaking "A Christmas Memory," from Grace Paley'€™s Jewish girl starring in the Christmas pageant in "The Loudest Voice"€ to the dysfunctional family ski holiday in Richard Ford's "€œCreche,"each of the stories gathered here is imbued with Christmas spirit (of one kind or another), and all are richly and indelibly entertaining.