March is here which means the 2019 One City, One Story program is upon us! This Thursday, March 7 Hernan Diaz, the author of our 2019 One City, One Story selection, In the Distance, will be joining Pasadena Public Library Director Michelle Perera for a question and answer session at All Saints Church at 7 p.m. In the Distance is a Western about a trek through America's frontier in the 1800s. Penniless and alone in California, a young Swedish boy travels east on foot in search of his brother. Driven back over and over again on his journey through vast expanses, Håkan meets naturalists, criminals, religious fanatics, Indians and lawmen, and his exploits turn him into a legend. Diaz defies the conventions of historical fiction and genre, offering a probing look at the stereotypes that populate our past and a portrait of radical foreignness. We hope you can join us on Thursday to hear more about this thought-provoking novel. If you were inspired by In the Distance to see what else is going on with stories of frontier life, try one of these modern Westerns.
The Outlander by Gil Adamson
In 1903 a mysterious young woman flees alone across the West, one heart-pounding step ahead of the law. At nineteen, Mary Boulton has just become a widow – and her husband's killer. As bloodhounds track her frantic race toward the mountains, she is tormented by mad visions and by the knowledge that her two ruthless brothers-in-law are in pursuit, determined to avenge their younger brother's death. Responding to little more than the primitive fight for life, the widow retreats ever deeper into the wilderness – and into the wilds of her own mind – encountering an unforgettable cast of eccentrics along the way.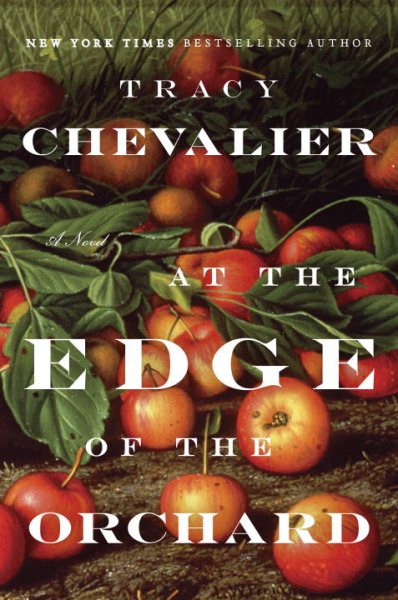 At the Edge of the Orchard by Tracy Chevalier
1838: James and Sadie Goodenough have settled where their wagon got stuck – in the muddy, stagnant swamps of northwest Ohio. They and their five children work relentlessly to tame their patch of land, buying saplings from a local tree man known as John Appleseed so they can cultivate the fifty apple trees required to stake their claim on the property. But the orchard they plant sows the seeds of a long battle. James loves the apples, reminders of an easier life back in Connecticut; while Sadie prefers the applejack they make, an alcoholic refuge from brutal frontier life.
1853: Their youngest child Robert is wandering through Gold Rush California. Restless and haunted by the broken family he left behind, he has made his way alone across the country. In the redwood and giant sequoia groves he finds some solace, collecting seeds for a naturalist who sells plants from the new world to the gardeners of England. But you can run only so far, even in America, and when Robert's past makes an unexpected appearance he must decide whether to strike out again or stake his own claim to a home at last.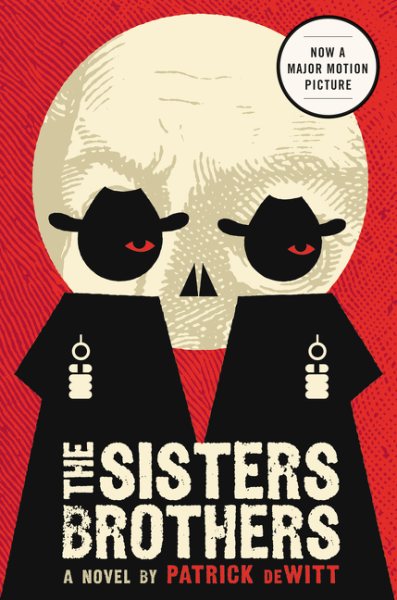 The Sisters Brothers by Patrick deWitt
Hermann Kermit Warm is going to die. The enigmatic and powerful man known only as the Commodore has ordered it, and his henchmen, Eli and Charlie Sisters, will make sure of it. Though Eli doesn't share his brother's appetite for whiskey and killing, he's never known anything else. But their prey isn't an easy mark, and on the road from Oregon City to Warm's gold-mining claim outside Sacramento, Eli begins to question what he does for a living-and whom he does it for.
With The Sisters Brothers, Patrick deWitt pays homage to the classic Western, transforming it into an unforgettable comic tour de force. Filled with a remarkable cast of characters-losers, cheaters, and ne'er-do-wells from all stripes of life-and told by a complex and compelling narrator, it is a violent, lustful odyssey through the underworld of the 1850s frontier that beautifully captures the humor, melancholy, and grit of the Old West and two brothers bound by blood, violence, and love.
Wolves of Eden by Kevin McCarthy
Dakota Territory, 1866. Following the murders of a frontier fort's politically connected sutler and his wife in their illicit off-post brothel, Lieutenant Martin Molloy and his long-suffering orderly, Corporal Daniel Kohn, are ordered to track down the killers and return with "boots for the gallows" to appease powerful figures in Washington. The men journey west to the distant outpost in a beautiful valley, where the soldiers inside the fort prove to be violently opposed to their investigations. Meanwhile, Irish immigrant brothers Michael and Thomas O'Driscoll have returned from the brutal front lines of the Civil War. Unable to adapt to life as migrant farm laborers in peacetime Ohio, they reenlist in the army and are shipped to Fort Phil Kearny in the heart of the Powder River Valley. Here they are thrown into merciless combat with Red Cloud's coalition of Native tribes fighting American expansion into their hunting grounds. Amidst the daily carnage, Thomas finds a love that will lead to a moment of violence as brutal as any they have witnessed in battle—a moment that will change their lives forever. Blending intimate historical detail and emotional acuity, Wolves of Eden sets these four men on a deadly collision course in a haunting narrative that explores the cruelty of warfare and the resilience of the human spirit.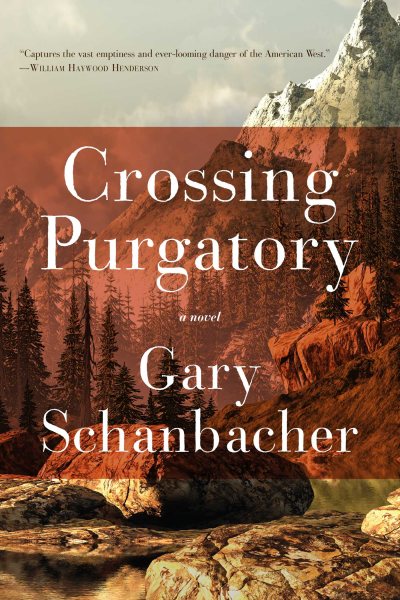 Crossing Purgatory by Gary Schanbacher
In spring of 1858 Thompson Grey, a young farmer, travels to his father's estate seeking funds to expand his holdings. Far overstaying his visit, he returns home to find that his absence has contributed to a devastating family tragedy. Haunted by remorse, Thompson abandons his farm and begins a westward exile in the attempt to outpace his grief. Unwittingly, he finds himself at journey's end in the one place where his strongest temptations are able to over take him and once again put him to the test. Set against the backdrop of the frontier during the years just preceding the Civil War, Crossing Purgatory tells a story of unprincipled ambition, guilt, and the price one man is willing to pay for atonement.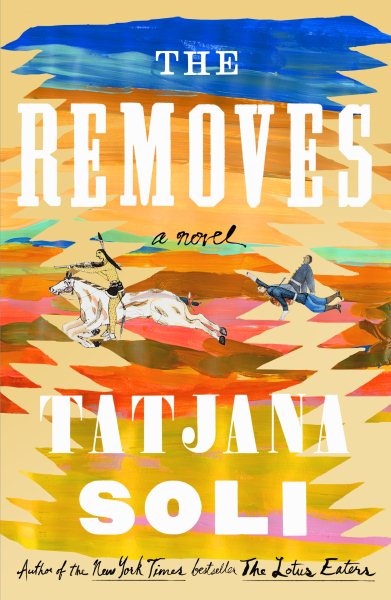 The Removes by Tatjana Soli
Spanning the years of the first great settlement of the West, The Removes tells the intertwining stories of fifteen-year-old Anne Cummins, frontierswoman Libbie Custer, and Libbie's husband, the Civil War hero George Armstrong Custer. When Anne survives a surprise attack on her family's homestead, she is thrust into a difficult life she never anticipated—living among the Cheyenne as both a captive and, eventually, a member of the tribe. Libbie, too, is thrown into a brutal, unexpected life when she marries Custer. They move to the territories with the U.S. Army, where Libbie is challenged daily and her worldview expanded: the pampered daughter of a small-town judge, she transforms into a daring camp follower. But when what Anne and Libbie have come to know—self-reliance, freedom, danger—is suddenly altered through tragedy and loss, they realize how indelibly shaped they are by life on the treacherous, extraordinary American plains.
With taut, suspenseful writing, Tatjana Soli tells the exhilarating stories of Libbie and Anne, who have grown like weeds into women unwilling to be restrained by the strictures governing nineteenth-century society. The Removes is a powerful, transporting novel about the addictive intensity and freedom of the American frontier.