If you weren't holed up in a cave somewhere over the weekend, you are probably aware that Avengers: Endgame was released, a film that wraps up the main core of the Marvel Cinematic Universe played out over the course of a decade and some 22 films. (Find many of the Marvel DVDs at the library) It is no spoiler to say that an epic battle ensues between our superheroes and the enemy.
If you're more of a television connoisseur, Sunday night's episode 3 of  the final season of Game of Thrones also aired, with purportedly the longest battle scene ever filmed, and tying together 8 sprawling seasons of stories and characters to bring nearly everyone into one place, gearing up to go to war with a very cold, undead enemy to save humankind. (Again, that's about all we can say without spoiling it.)
As we pick ourselves up and prepare to move forward into an unknown future as far as what will become of these two fantastic worlds and the characters we love and love to hate within them, we thought we'd share a few titles–epic sagas all of their own. If you like getting lost in another place, time, or universe, here are some directions — in one volume, or series openers–to travel.
Happy Reading!
The Dovekeepers by Alice Hoffman
Hoffman makes ancient history live and breathe in this compelling story, set in 70 CE, detailing the siege of the mountain stronghold Masada, where 900 Jews held out for months against the Romans. Hoffman's novel follows four extraordinary women. Red-haired Yael has long been shunned by her father, a renowned assassin, because of her mother's death in childbirth. Forced to flee from Jerusalem, she makes a tortuous journey across the desert, during which she becomes involved with a married man, and after finally reaching Masada, is assigned to the dovecote, where she meets three charismatic women: Revka, a baker's wife who witnessed her daughter's horrific death at the hands of Roman soldiers; Shirah, a tattooed wisewoman; and Shirah's daughter Aziza, a warrior of uncommon skill. Forced to deal with the outside forces intent on eradicating them and with their people's patriarchal system, which is quick to condemn unconventional behavior, the women draw great strength from their own inner resources and from each other. This is both a feminist manifesto and a deeply felt tribute to courageous men and women of faith, told with the cadence and imagery of a biblical passage.
The Son by Philipp Meyer
In chronicling the settlement and scourge of the American West, from the Comanche raids of the mid-19th century into the present era, Meyer never falters. The sweeping history of the McCullough dynasty unfolds across generations and through alternating remembrances of three masterfully drawn characters: Eli, the first white male born in a newly founded Texas, captured and raised by Comanche Indians; Eli's self-sacrificing son, Peter, who shuns everything his power-hungry father represents; and Jeannie, Eli's fiercely independent great-great-granddaughter, who inherits the family fortune. Chapters detailing Peter's affair with a Mexican neighbor and his moral struggle with his ancestors' bloody legacy are keenly balanced alongside those involving Jeannie's firm yet impassive rule over the modern McCullough estate. But it's the engrossing, sometimes grotesque descriptions of Eli's early tribal years—scalpings, mating rituals, and a fascinating few pages about the use of buffalo body parts that recalls Moby Dick—that are the stuff of Great American Literature. Like all destined classics, Meyer's second novel (after American Rust) speaks volumes about humanity—our insatiable greed, our inherent frailty, the endless cycle of conquer or be conquered. So, too, his characters' successes and failures serve as a constant reminder: "There is nothing we will not have mastered, except, of course, ourselves."
The Name of the Wind by Patrick Rothfuss [Book 1 of the Kingkiller Chronicle]
The originality of Rothfuss's outstanding debut fantasy, the first of a trilogy, lies less in its unnamed imaginary world than in its precise execution. Kvothe ("pronounced nearly the same as 'Quothe' "), the hero and villain of a thousand tales who's presumed dead, lives as the simple proprietor of the Waystone Inn under an assumed name. Prompted by a biographer called Chronicler who realizes his true identity, Kvothe starts to tell his life story. From his upbringing as an actor in his family's traveling troupe of magicians, jugglers and jesters, the Edema Ruh, to feral child on the streets of the vast port city of Tarbean, then his education at "the University," Kvothe is driven by twin imperatives: his desire to learn the higher magic of naming, and his need to discover as much as possible about the Chandrian, the demons of legend who murdered his family.
The Distant Hours by Kate Morton
A letter posted in 1941 finally reaches its destination in 1992 with powerful repercussions for Edie Burchill, a London book editor, in this enthralling romantic thriller from Australian author Morton (The Forgotten Garden). At crumbling Milderhurst Castle live elderly twins Persephone and Seraphina and their younger half-sister, Juniper, the three eccentric spinster daughters of the late Raymond Blythe, author of The True History of the Mud Man, a children's classic Edie adores. Juniper addressed the letter to Meredith, Edie's mother, then a young teen evacuated to Milderhurst during the Blitz. Edie, who's later invited to write an introduction to a reprint of Raymond's masterpiece, visits the seedily alluring castle in search of answers. Why was her mother so shattered by the contents of a letter sent 51 years earlier? And what happened to soldier Thomas Cavill, Juniper's long-missing fiancé and Meredith's former teacher? Despite the many competing narratives, the answers will stun readers.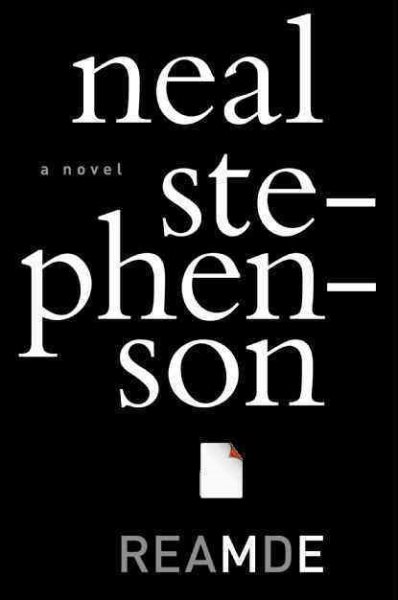 Reamde by Neal Stephenson
Not many writers can make a thousand-page book feel like it's over before you know it, but Stephenson, author of Cryptonomicon (928 pages), Anathem (981), and the three-volume Baroque Cycle (about 900 each), is a master of character, story, and pacing. Here, an unknown miscreant has created a computer virus, Reamde—a possibly deliberate misspelling of "read me," a common file name—and is using it to extort money from users of a multiplayer online game. Meanwhile, a plan to sell stolen credit-card numbers to a Russian mobster goes horribly awry, catapulting a hacker and her cohorts into a race for their lives. The book feels like a video game—characters bouncing from one action set piece to another; new villains introduced out of left field; a sprawling, compelling, completely seductive story that keeps the reader flipping pages at near light-speed. As always, Stephenson has created a cast of three-dimensional characters with their own voices, motivations, and behavior patterns. If a well-drawn character can step off the page, then these guys positively lunge off it, leaping into our heads and making us feel as though we're watching some elaborate game being played out on the screens of our minds. Another wild adventure from a true literary genius.
The Fellowship of the Ring by J.R.R. Tolkien [various editions] [Book 1 of the Lord of the Rings]
One Ring to rule them all, One Ring to find them, One Ring to bring them all and in the darkness bind them
In ancient times the Rings of Power were crafted by the Elven-smiths, and Sauron, the Dark Lord, forged the One Ring, filling it with his own power so that he could rule all others. But the One Ring was taken from him, and though he sought it throughout Middle-earth, it remained lost to him. After many ages it fell into the hands of Bilbo Baggins, as told in The Hobbit. In a sleepy village in the Shire, young Frodo Baggins finds himself faced with an immense task, as his elderly cousin Bilbo entrusts the Ring to his care. Frodo must leave his home and make a perilous journey across Middle-earth to the Cracks of Doom, there to destroy the Ring and foil the Dark Lord in his evil purpose.
Anna Karenina by Leo Tolstoy [various editions and translations from the original Russian]
In a novel of unparalleled richness and complexity, set against the backdrop of Russian high society, Tolstoy charts the course of the doomed love affair between Anna, a beautiful married woman, and Count Vronsky, a wealthy army officer who pursues Anna after becoming infatuated with her at a ball. Although she initially resists his charms Anna eventually succumbs, falling passionately in love and setting in motion a chain of events that lead to her downfall. In this extraordinary novel, Tolstoy seamlessly weaves together the lives of dozens of characters, while evoking a love so strong that those who experience it are prepared to die for it.
The Story of Edgar Sawtelle by David Wroblewski
In the backwoods of Wisconsin, the Sawtelle family—Gar, Trudy and their young son, Edgar—carry on the family business of breeding and training dogs. Edgar, born mute, has developed a special relationship and a unique means of communicating with Almondine, one of the Sawtelle dogs, a fictional breed distinguished by personality, temperament and the dogs' ability to intuit commands and to make decisions. Raising them is an arduous life, but a satisfying one for the family until Gar's brother, Claude, a mystifying mixture of charm and menace, arrives. When Gar unexpectedly dies, mute Edgar cannot summon help via the telephone. His guilt and grief give way to the realization that his father was murdered; here, the resemblance to Hamlet resonates. After another gut-wrenching tragedy, Edgar goes on the run, accompanied by three loyal dogs. His quest for safety and succor provides a classic coming-of-age story with an ironic twist. Sustained by a momentum that has the crushing inevitability of fate, the propulsive narrative will have readers sucked in all the way through the breathtaking final scenes.