It's already December and for many people that means the celebration of Christmas in whatever form that takes for them. One of the things we do to celebrate the holiday season here at the library is our three annual tree lightings, all of which will be taking place this weekend on December 8th and 9th. We hope you can make it to one or all of these festive events to celebrate and enjoy the magic of the season. First, Hastings Branch will be having their 5th Annual Holiday Celebration & Tree Lighting on Friday, December 8th from 3:30 to 5:30 p.m. From there you can head directly over to La Pintoresca Branch to join in their 17th Annual Christmas Tree Lighting on Friday, December 8 from 5-7 p.m. with carols, crafts, and, of course, a beautiful tree. Then on Saturday, Allendale Branch will host the 6th Annual Holiday Literary Festival & Tree Lighting from 4-6 p.m. where poets, authors and performers will explore the true meanings of the holidays in works ranging from the irreverent to the inspirational. If you're inspired by the tree lightings to delve deeper into some of the many traditions associated with Christmas, try one of these working exploring the history of this powerhouse holiday.
The World Encyclopedia of Christmas by Gerry Bowler
At last, a truly comprehensive look at Christmas and all of its customs with its long history around the world. The World Encyclopedia of Christmas contains articles on the history of Christmas baking, drinking, and merrymaking, and Christmas dramas, music, literature, art, and films. It includes entries on the evolution of the Christmas tree and the Christmas card, gift-giving, and decoration of church and home. There are profiles of the many gift-bringers, from Santa Claus to Babouschka, and miraculous tales of the numerous saints associated with the season. And there are histories of seasonal celebrations and folk customs around the world, from the United States to Japan, from Egypt to Iceland.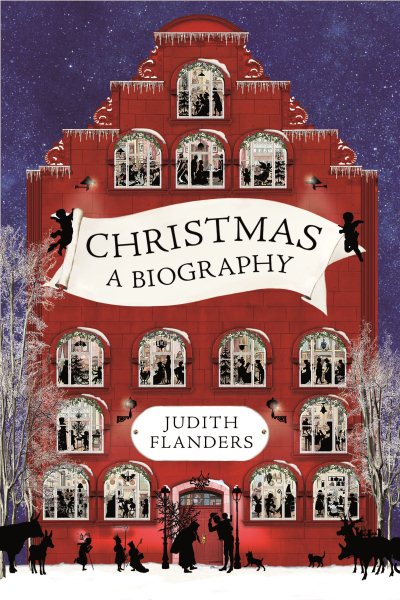 Christmas: A Biography by Judith Flanders
Christmas has always been a magical time. Or has it? Thirty years after the first recorded Christmas, the Pope was already warning that too many people were spending the day, not in worship, but in partying and eating to excess. By 1616, the playwright Ben Jonson was nostalgically remembering Christmas in the old days, certain that it had been better then.
Other elements of Christmas are much newer – who would have thought gift-wrap is a novelty of the twentieth century? That the first holiday parade was neither at Macy's, nor even in the USA?
Christmas is all things to all people: a religious festival, a family celebration, a period of eating and drinking. In Christmas: A Biography, bestselling author and acclaimed social historian Judith Flanders casts a sharp eye on myths, legends and history, deftly moving from the origins of the holiday in the Roman empire, through Christmas trees in central Europe, to what might be the first appearance of Santa Claus – in Switzerland – to draw a picture of the season as it has never been seen before.
Christmas: A Candid History by Bruce David Forbes
Written for everyone who loves and is simultaneously driven crazy by the holiday season, Christmas: A Candid History provides an enlightening, entertaining perspective on how the annual Yuletide celebration got to be what it is today. In a fascinating, concise tour through history, the book tells the story of Christmas—from its pre-Christian roots, through the birth of Jesus, to the holiday's spread across Europe into the Americas and beyond, and to its mind-boggling transformation through modern consumerism. Packed with intriguing stories, based on research into myriad sources, full of insights, the book explores the historical origins of traditions including Santa, the reindeer, gift giving, the Christmas tree, Christmas songs and movies, and more. The book also offers some provocative ideas for reclaiming the joy and meaning of this beloved, yet often frustrating, season amid the pressures of our fast-paced consumer culture.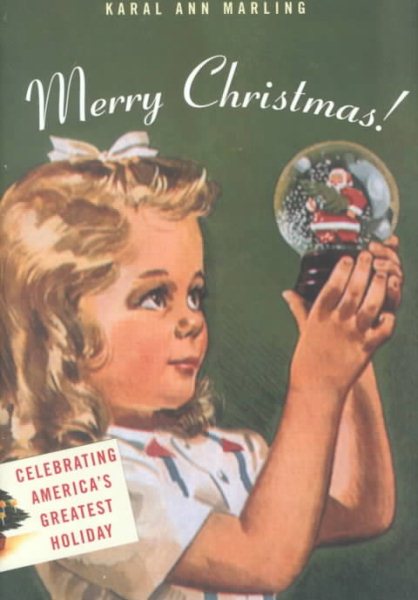 Merry Christmas!: Celebrating America's Greatest Holiday by Karal Ann Marling
It wouldn't be Christmas without the "things." How they came to mean so much, and to play such a prominent role in America's central holiday, is the tale told in this delightful and edifying book. In a style characteristically engaging and erudite, Karal Ann Marling, one of our most trenchant observers of American culture, describes the outsize spectacle that Christmas has become, showing us the provenance and significance of each of its essential parts: the decorated trees and holiday lights, the cards and gifts and wrapping papers, the toy villages and store displays and Macy's holiday parade, Bing Crosby and Santa Claus.
Viewing Christmas through the media of mass culture–engravings and lithographs, magazine fiction, pictorial ads, news photos, cards, and movies–Marling tells us how the beloved Christmas tree grew out of a much-reprinted image of Queen Victoria and her family gathered around a decorated fir; how Santa Claus lost his provincial Dutch character and turned into the jolly old soul we know; how Charles Dickens's A Christmas Carol borrowed from Washington Irving's imaginings of what Christmas must have been like in Merrie Olde England; and how the holiday, balancing between the private and public realms, conferred a central and defining role on women.
The Christmas Tree Book: The History of the Christmas Tree and Antique Christmas Tree Ornaments by Phillip V. Snyder
A lively illustrated history of Christmas trees and their decorations–filled with the holiday spirit.
Glowing candles and tinsel stars, delicate angels and glistening sugar plums–all the magical emblems of an old-fashioned Christmas are celegrated here. Full-color photographs and charming old engravings of ornaments, including many collectors' items, enliven every page. The stories of how Christmas tres became an American tradition, of how ornaments were made in the past, and of how the decoration of trees has become an international industry are here too.
The Man Who Invented Christmas: How Charles Dickens's A Christmas Carol Rescued His Career and Revived Our Holiday Spirits by Les Standiford
Just before Christmas in 1843, a debt-ridden and dispirited Charles Dickens wrote a small book he hoped would keep his creditors at bay. His publisher turned it down, so Dickens used what little money he had to put out A Christmas Carol himself. He worried it might be the end of his career as a novelist.
The book immediately caused a sensation. And it breathed new life into a holiday that had fallen into disfavor, undermined by lingering Puritanism and the cold modernity of the Industrial Revolution. It was a harsh and dreary age, in desperate need of spiritual renewal, ready to embrace a book that ended with blessings for one and all.
With warmth, wit, and an infusion of Christmas cheer, Les Standiford whisks us back to Victorian England, its most beloved storyteller, and the birth of the Christmas we know best. The Man Who Invented Christmas is a rich and satisfying read for Scrooges and sentimentalists alike.
Documentary
O Christmas Tree: A Celebration of the Christmas Tree
Traces the history of the Christmas tree through the ages, from its origin as a pagan symbol of fertility to a Christian symbol of rebirth.