June is Pride Month so whether you're LGBTQ yourself or an ally, whip out your rainbow flags and celebrate the amazing diversity of the human experience. Love comes in many different forms so bulk up your romance reading list by adding one of these LGBTQ love stories.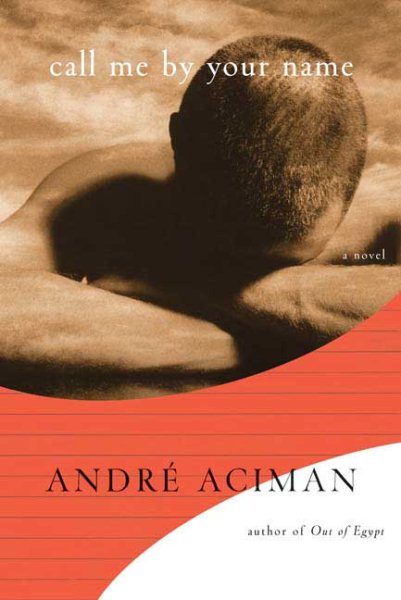 Call Me by Your Name by André Aciman
Call Me By Your Name is the story of a sudden and powerful romance that blossoms between an adolescent boy and a summer guest at his parents' cliffside mansion on the Italian Riviera. Unprepared for the consequences of their attraction, at first each feigns indifference. But during the restless summer weeks that follow, unrelenting buried currents of obsession and fear, fascination and desire, intensify their passion as they test the charged ground between them. What grows from the depths of their spirits is a romance of scarcely six weeks' duration, and an experience that marks them for a lifetime. For what the two discover on the Riviera and during a sultry evening in Rome is the one thing both already fear they may never truly find again: total intimacy.
Basketball Jones by E. Lynn Harris
AJ Richardson is living the good life. Thanks to his longtime lover, NBA star Dray Jones, he has a gorgeous townhouse in New Orleans, plenty of frequent-flier miles, and an MBA he's never had to use. Built on a deep and abiding love, their hidden relationship sustains them both. But when Dray's teammates begin to ask insinuating questions, Dray puts their doubts to rest by marrying Judi, a beautiful and ambitious woman. Judi knows nothing about Dray's "other life." Or does she?
In Basketball Jones, E. Lynn Harris explores the consequences of loving someone who is desperate to conform. Filled with nonstop twists and turns, it will keep readers riveted from the first page to the last.
Confucius Jane by Katie Lynch
On leave from college, Jane Morrow has a new job, helping out in her uncle's fortune cookie factory, and a new roommate—her precocious 11-year-old cousin. Though surrounded by her loving family and their close-knit Chinatown community, Jane feels like a colossal failure. Writing fortunes is a kind of poetry, but Jane is penning words of wisdom for strangers while wondering if she will ever have the guts to move on with her life.
When Jane meets medical student Sutton St. James at her local noodle shop, sparks fly. Sutton stands at a career crossroads: surgical residency or stem cell research overseas? The first is what her father, former Surgeon General and "America's doctor," has planned for her, but the latter might help find a cure for her mother's debilitating MS. Neither would make either of them comfortable with their daughter's sexuality. Sutton's only certainty is that she has no time for a relationship—yet neither she nor Jane can deny the chemistry between them.
Jane opens a whole new view of family to Sutton, a powerful counter to Sutton's cold, sterile upbringing. Sutton inspires Jane to be more ambitious and to dream again—and challenges her to have faith in herself. But can Sutton and Jane overcome a scandalous secret that threatens to keep them apart?
Take This Man: Gay Romance Stories edited by Neil Plakcy
A rarity romantic erotica focused on male couples in committed relationships Take This Man comes from one of the top-flight gay fiction writers, Neil Plakcy. Many erotic stories focus on the thrill of first contact, but Take This Man is thrillingly different, taking a close look at how much sexier an encounter can be when the two men involved have been together for long enough to make a commitment to each other. Formalized or not, the fact remains that knowing what turns your partner on and vice versa makes encounters even hotter, especially when the erotic encounter is an expression of an emotional bond.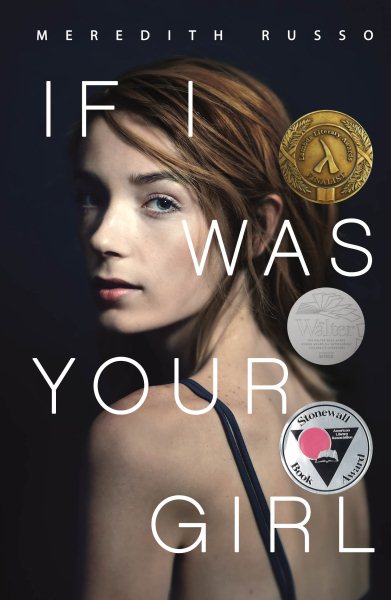 If I Was Your Girl by Meredith Russo
Amanda Hardy is the new girl in school. Like anyone else, all she wants is to make friends and fit in. But Amanda is keeping a secret, and she's determined not to get too close to anyone.
But when she meets sweet, easygoing Grant, Amanda can't help but start to let him into her life. As they spend more time together, she realizes just how much she is losing by guarding her heart. She finds herself yearning to share with Grant everything about herself, including her past. But Amanda's terrified that once she tells him the truth, he won't be able to see past it.
Because the secret that Amanda's been keeping? It's that at her old school, she used to be Andrew. Will the truth cost Amanda her new life, and her new love?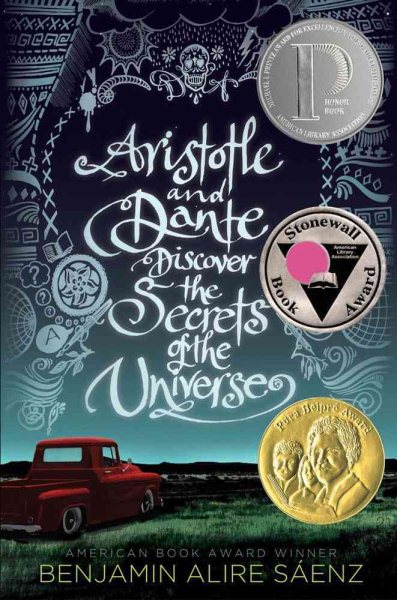 Aristotle and Dante Discover the Secrets of the Universe by Benjamin Alire Sáenz
Aristotle is an angry teen with a brother in prison. Dante is a know-it-all who has an unusual way of looking at the world. When the two meet at the swimming pool, they seem to have nothing in common. But as the loners start spending time together, they discover that they share a special friendship—the kind that changes lives and lasts a lifetime. And it is through this friendship that Ari and Dante will learn the most important truths about themselves and the kind of people they want to be.
Autumn Spring by Shelley Thrasher
Bree Principal and Linda Morton have sacrificed their personal lives for career and family. Now, in her late sixties, Bree is forced to return to her hometown in East Texas, where she begins to discover things about herself she has refused to acknowledge for fifty years. Do both she and Linda, who is finally out and proud, have the courage to claim the type of life they've never allowed themselves to embrace?
Tipping the Velvet by Sarah Waters
Nan King, an oyster girl, is captivated by the music hall phenomenon Kitty Butler, a male impersonator extraordinaire treading the boards in Canterbury. Through a friend at the box office, Nan manages to visit all her shows and finally meet her heroine. Soon after, she becomes Kitty's dresser and the two head for the bright lights of Leicester Square where they begin a glittering career as music-hall stars in an all-singing and dancing double act. At the same time, behind closed doors, they admit their attraction to each other and their affair begins.