Where the Dead Sit Talking by Brandon Hobson
The latest from Hobson (Deep Ellum) is a smart, dark novel of adolescence, death, and rural secrets set in late-1980s Oklahoma. After his mother is jailed for drug charges, 15-year-old Sequoyah becomes the foster child of Harold and Agnes Troutt, a middle-aged couple already fostering 13-year-old George and 17-year-old Rosemary. Sequoyah shares a bedroom with the quirky George, who sleepwalks and sometimes communicates via handwritten notes, and bonds with Rosemary over their shared Native American heritages—he is Cherokee, she Kiowa. As the pair grows close, Sequoyah falls for Rosemary's charm and fantasizes about both hurting and becoming his foster sister ("We shared no physical attraction but something else, something deeper. I saw myself in her."), who has a history of self-harm. Sequoyah also learns of Harold's illegal sports bookie business from his foster siblings, and the lure of Harold's hidden sacks of rolled hundred-dollar bills, tucked safely in a backyard shed, tempt all three children with the possibility for trouble, excess, and freedom, which drives the novel's second half. Hobson's narrative control is stunning, carrying the reader through scenes and timelines with verbal grace and sparse detail. Far more than a mere coming-of-age story, this is a remarkable and moving novel.
Mean Spirit by Linda Hogan
Early in this century, rivers of oil were found beneath Oklahoma land belonging to Indian people, and beautiful Grace Banket became the richest person in the Territory. But she was murdered by the greed of white men, and the Graycloud family, who cared for her daughter, began dying mysteriously. Letters sent to Washington, D.C. begging for help went unanswered, until at last a Native American government official, Stace Red Hawk, traveled west to investigate. What he found has been documented by history: rampant fraud, intimidation, and murder. But he also found something truly extraordinary–his deepest self and abiding love for his people, and their brave past.  (This novel, was published nearly 30 years ago; if the plot seems familiar, it may be because of the nonfiction bestseller, Killers of the Flower Moon, by David Grann,published in 2017 about the Oklahoma murders of Native Americans.)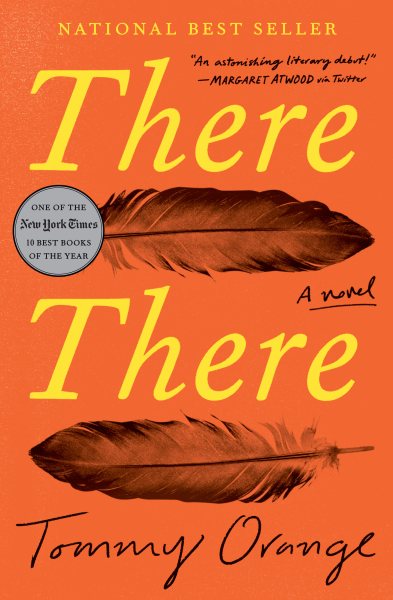 There There by Tommy Orange
Orange's commanding debut chronicles contemporary Native Americans in Oakland, as their lives collide in the days leading up to the city's inaugural Big Oakland Powwow. Bouncing between voices and points of view, Orange introduces 12 characters, their plotlines hinging on things like 3-D–printed handguns and VR-controlled drones. Tony Loneman and Octavio Gomez see the powwow as an opportunity to pay off drug debts via a brazen robbery. Others, like Edwin Black and Orvil Red Feather, view the gathering as a way to connect with ancestry and, in Edwin's case, to meet his father for the first time. Blue, who was given up for adoption, travels to Oklahoma in an attempt to learn about her family, only to return to Oakland as the powwow's coordinator. Orvil's grandmother, Jacquie, who abandoned her family years earlier, reappears in the city with powwow emcee Harvey, whom she briefly dated when the duo lived on Alcatraz Island as adolescents. Time and again, the city is a magnet for these individuals. The propulsion of both the overall narrative and its players are breathtaking as Orange unpacks how decisions of the past mold the present, resulting in a haunting and gripping story.
The Round House  by Louise Erdrich
Erdrich, a Pulitzer Prize finalist, sets her novel in 1988 in an Ojibwe community in North Dakota; the story pulses with urgency as she probes the moral and legal ramifications of a terrible act of violence. When tribal enrollment expert Geraldine Coutts is viciously attacked, her ordeal is made even more devastating by the legal ambiguities surrounding the location and perpetrator of the assault—did the attack occur on tribal, federal, or state land? Is the aggressor white or Indian? As Geraldine becomes enveloped by depression, her husband, Bazil (the tribal judge), and their 13-year-old son, Joe, try desperately to identify her assailant and bring him to justice. The teen quickly grows frustrated with the slow pace of the law, so Joe and three friends take matters into their own hands. But revenge exacts a tragic price, and Joe is jarringly ushered into an adult realm of anguished guilt and ineffable sadness. Through Joe's narration, which is by turns raunchy and emotionally immediate, Erdrich perceptively chronicles the attack's disastrous effect on the family's domestic life, their community, and Joe's own premature introduction to a violent world.
An Indigenous People's History of the United States by Roxanne Dunbar-Ortiz [NonFiction]
Dunbar-Ortiz, Native American studies scholar and longtime American Indian Movement member, offers a radical rewrite of traditional U.S. history up to and including the five wars waged since WWII, a history, she explains, based on settler colonialism, or the founding of a state based on the ideology of white supremacy, the widespread practice of African slavery, and a policy of genocide and land theft. As part of the long-­established Columbus myth, colonial settlers saw themselves as part of a worldwide system of colonization, while, simultaneously, land in this country went from being sacred—as it was for the indigenous—to being a commodity to be bought and sold. Dunbar-Ortiz doesn't end her litany of violence against the indigenous as part of this land grab with the Sand Creek Massacre or Wounded Knee, as do some postmodern surveys of U.S. history. Instead, she argues that the same strategies employed with the indigenous peoples on this continent were mirrored abroad in Korea, Vietnam, Iraq in 1991, Afghanistan, and Iraq again in 2003. Meticulously documented, this thought-provoking treatise is sure to generate discussion.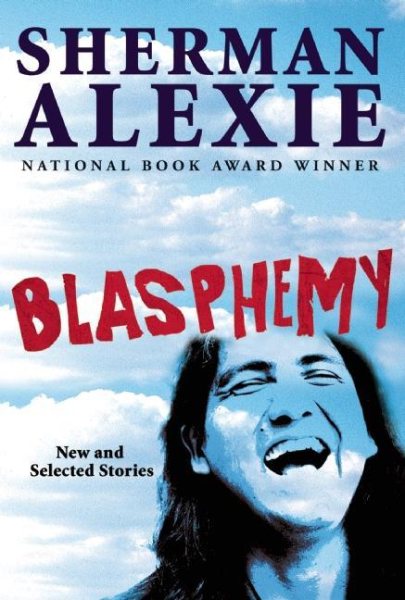 Blasphemy by Sherman Alexie
The National Book Award and PEN/Faulkner Award-winner's latest work combines 15 classics ("The Toughest Indian in the World"; "Salt"; "Indian Education") with 15 recent stories of varying length and tenor, and the result should attract new converts and invite back longtime fans. Heralded for his candid depictions of life on a reservation in the Pacific Northwest, versatile Alexie traverses familiar territory while also branching out. A son envisions his dead father's "impossibly small corpse" peering out of his morning omelet in the page-long "Breakfast." In "Gentrification," a white narrator's do-gooder intentions go predictably awry in his all-black neighborhood. "Night People" finds a sex-starved insomniac and a connection-hungry manicurist at a 24-hour New York City salon finding common ground in their loneliness and lack of sleep. In "Faith," a married man and a married woman at an evangelical dinner party who have an instantly easy rapport deliver witty repartee at the expense of their sheepish spouses. As in previous volumes, Alexie hammers away at ever-simmering issues, like racism, addiction, and infidelity, using a no-holds-barred approach and seamlessly shattering the boundary between character and reader. But while these glimpses into a harried and conflicted humanity prod our consciousness, there's plenty of bawdiness and Alexie's signature wicked humor throughout to balance out the weight.
Ceremony by Leslie Marmon Silko
More than forty years since its original publication, Ceremony remains one of the most profound and moving works of Native American literature, a novel that is itself a ceremony of healing. Tayo, a World War II veteran of mixed ancestry, returns to the Laguna Pueblo Reservation. He is deeply scarred by his experience as a prisoner of the Japanese and further wounded by the rejection he encounters from his people. Only by immersing himself in the Indian past can he begin to regain the peace that was taken from him. Masterfully written, filled with the somber majesty of Pueblo myth, Ceremony is a work of enduring power.
Killing Custer: The Battle of Little Bighorn and the Fate of the Plains Indians by James Welch with Paul Stekler [NonFiction]
Novelist Welch (Fools Crow) and documentary filmmaker Stekler collaborate on what is to date the best reconstruction of the Little Big Horn campaign from a Native American perspective. Eschewing melodrama and making sophisticated use of oral testimony and recently developed archeological evidence, the authors present an inevitable clash of cultures brought about by white greed. They describe the success of Sitting Bull's call in 1876 for one last big hunt and one last big fight before the Plains Indians' way of life was to disappear forever, along with the buffalo that sustained it. Welch and Stekler highlight the initial overconfidence and ultimate panic of Custer's troops, whose commander made every possible mistake on June 25 against enemies with nothing more to lose. A major literary and historical contribution to a complex subject.