We're in week #3 of Summer Reading–have you signed up yet? If you're looking for a couple of good reads to log, here's a thought: Knock out two titles by trying any one of the pairs below. Similar in topic, theme or author, each title complements and contrasts with its partner in interesting ways. Even if you aren't participating in Summer Reading, we award you the honorary "Smackdown" badge for completing the challenge. Extra points for sharing your comments here, or, better yet, posting a review in our online catalog!
Let's….get…ready…to…rrrrrrrumble!
Round 1: A Year in Japan  (Williamson) vs. Love, Loss, and What I Wore (Beckerman)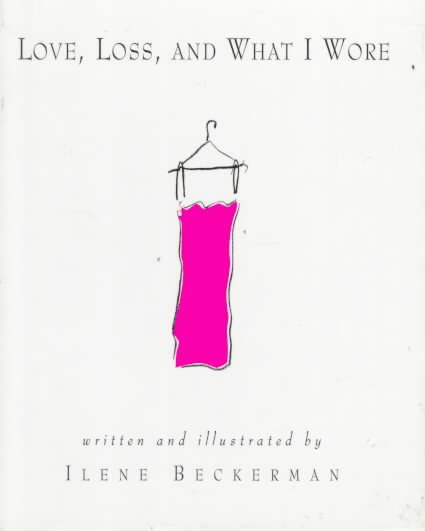 Kate T. Williamson spent a year living in Japan, and this small but lovely memoir about that time is similar in format to Ilene Beckerman's autobiography. Both authors created small books with short text entries accompanied by their own illustrations. A Year in Japan offers delightful observations on the  graceful and sometimes peculiar (to a Westerner)  details of social life and culture in her adopted home. Her watercolor illustrations are lovely and charming.
Beckerman's memoir is sweet, sad, and packs an emotional punch. Each spread is a paragraph or two about a moment in her life, associated with the clothing she wore at the time.  Her whimsical illustrations of each outfit (from her Brownie uniform to a glamorous black gown from Neiman Marcus) add a delicate accent to her poignant memories.
Round 2: Before I Go to Sleep (Watson)  vs. What Alice Forgot (Moriarty)
T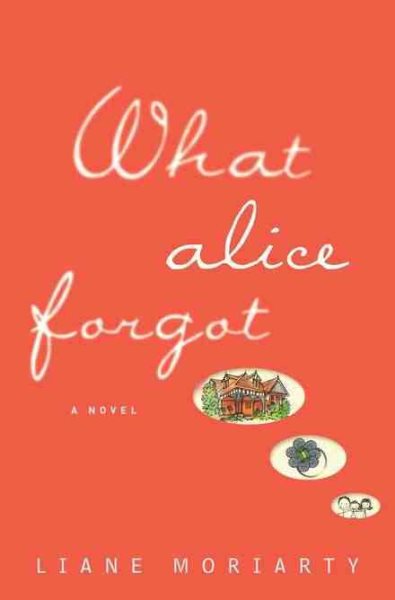 wo novels about women–wives–waking up with amnesia. One is touching and funny, the other is a rip-roaring thriller.
In Watson's suspenseful novel, an amnesiac wakes up each day with no memories whatsoever of who she is or of her life until that moment. Christine, whose memory is damaged by a long-ago accident, is treated secretly (without her husband's knowledge) by a neurologist who helps her to remember her former self through journal entries until inconsistencies begin to emerge, raising disturbing questions. Compelling and creepy.
The contender is Moriarty's novel about a woman suffering amnesia who wakes up having lost 10 years of her life; in this case, Alice's amnesia covers only a 10-year span–that happens to include when her three children were born, her marriage hit the rocks, and her life in general changed profoundly–which Alice of course does not remember or know, since she wakes from her bump-on-the-head thinking she's still 29, in love with her husband, and pregnant with their first child. Alice's story of self-discovery and growth resonates with emotion and humor.
TKO: For some added amnesiac suspense, watch "
Memento
" and stay on the edge of your seat for all 113 minutes.
B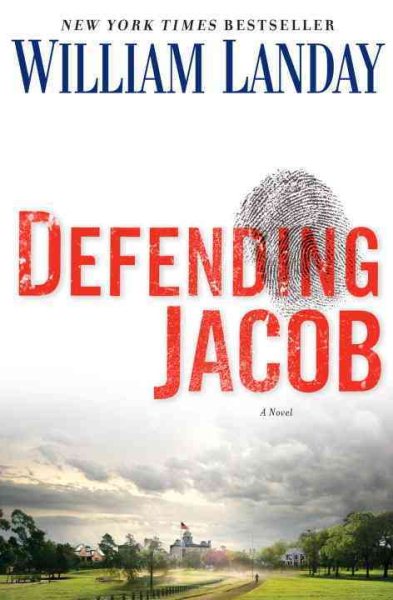 oth novels are narrated by fathers whose sons are accused of murder; both fathers are desperate to prove their sons innocent. Both are ruminations on parenting, on the old "nature/nurture" question, and on unanswered questions and regret.
The Good Father is beautifully written and emotionally devastating. Hawley's prose is precise in capturing emotional color on both sides of this father-son struggle to understand, to love well, to live with purpose. The plot is dramatic–a young, troubled man accused of shooting a presidential candidate, and his (estranged) father's attempt to investigate the assassination, and exonerate his son. A sad, thoughtful meditation on parenting, love, regret.
Defending Jacob: This one is a courtroom procedural packing suspense. The father's narrative is threaded through with bits of a court transcript where he is being questioned as a witness in a grand jury proceeding. The father, Andy Barber, is an Assistant District Attorney of Newton, MA, a town not far from Boston. (The author practiced as an ADA in the Boston area before he turned to writing crime fiction.) It moves quickly, is well-written, and leaves you shaken and more than a little disturbed.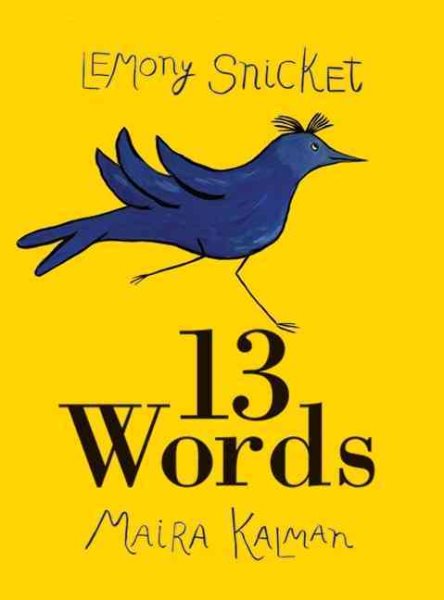 Two books written and illustrated by the team of Lemony Snicket/Daniel Handler (author) and Maira Kalman (illustrator).
One is a picture book on my mental shelf of all-time favorites. Written by Lemony Snicket, and illustrated by Maira Kalman, it's kind of a Mad-Libs, as illustrated by Salvador Dali…You'll find it interesting and off-beat at every clip, and Kalman's illustrations hit just the right quirky tone. It's a charming story–ostensibly about a "despondent" [word #2] "bird" [word #1]), and her friend's effort to cheer her up–mind you, though it's a children's book, the ending isn't entirely "happy," but somehow with the despondence and the weirdness, it leaves you feeling like you get it perfectly. And you like it. There are bizarre details to enjoy in every picture, opera-singing, fancy hats, and kids of all ages (from 4 to 104) will take delight in all the strange fun.
In the other corner is Why We Broke Up, a Young Adult novel. This is a lovely book, and Handler/Kalman are a great team once again. Here, the illustrations are charming and affecting, as they depict each of the items Min is returning in a box to her ex-boyfriend, and explaining why –why the item represents an important emotional event, and why Min is now returning it. It's bittersweet and poignant, and it resonates emotionally to that first big heartbreak you ever had. The hardcover edition is beautifully packaged–the author/illustrator blurbs and the blurbs from other YA authors "about" this book MUST not be missed. They add value all by themselves.
T
he common thread here is more subtle: one book's a novel, one's nonfiction. One professor is a mathematician, the other a lexicographer and philologist. Both books feature men isolated by mental health challenges: one with amnesia, the other more literally locked up in a prison for the criminally insane. Both books are equally compelling, satisfying reads.
Ogawa's book is a lovely, lyrical, quietly intriguing novel. A very simple plot, about a housekeeper (single mother to a young boy) and the man she goes to work for (a retired math professor). The professor is a great mathematician, retired many years before because of a car accident which irreparably damaged his brain and made it impossible for him to teach or do much of anything to take care of himself. Hence the necessity for a housekeeper. This housekeeper (who never finished high school), her son, and the professor develop a beautiful loving relationship to one another, expressed and navigated almost entirely via numbers, mathematical principles and philosophies. It's unusual and quite beautiful.
Winchester's nonfiction work is the fascinating story of the making of the Oxford English Dictionary. Professor James Murray was the distinguished editor of the OED project. Dr. William Chester Minor, an American surgeon who had served in the Civil War, was one of the most prolific contributors to the dictionary, sending thousands of neat, hand-written quotations from his home. After numerous refusals from Minor to visit his home in Oxford, Murray set out to find him. It was then that Murray would finally learn the truth about Minor – that, in addition to being a masterly wordsmith, he was also an insane murderer locked up in Broadmoor, England's harshest asylum for "criminal lunatics." The Professor and the Madman is the unforgettable story of the madness and genius that contributed to one of the greatest literary achievements in the history of English letters.
T
hese two graphic novel memoirs from World War II are both written/drawn about the experiences of men who are not the authors; in one case, Guibert wrote the memoir of his beloved friend,  former American G.I. Alan Cope, whereas Spiegelman's work depicts the experiences of his Polish father surviving the Holocaust.
Alan's War: "When I was eighteen, Uncle Sam told me he'd like me to put on a uniform and go off to fight a guy by the name of Adolf. So I did." When Alan Cope joined the army and went off to fight in World War II, he had no idea what he was getting into. This graphic memoir is the story of his life during wartime, a story told with poignant intimacy and matchless artistry.  Alan's War is a graphic novel that is a deeply personal and moving experience – a unique piece of WWII literature and a ground-breaking graphic memoir.
Maus is now a classic–required reading in many schools, and pretty much the first comic to be regarded as serious literature. For good reason: a taut, wrenching retelling of the Holocaust. Maus is a tremendous achievement, from a historical perspective as well as an artistic one. Art Spiegelman, a stalwart of the underground comics scene of the 1960s and '70s, interviewed his father, Vladek, a Holocaust survivor living outside New York City, about his experiences. The artist then deftly translated that story into a graphic novel. By portraying a true story of the Holocaust in comic form–the Jews are mice, the Germans cats, the Poles pigs, the French frogs, and the Americans dogs–Spiegelman compels the reader to imagine the action, to fill in the blanks that are so often shied away from. Maus creates an emotional immediacy and delivers a profound and lasting impact on its reader.
Two more graphic memoirs, this time autobiographical: one is a coming-of-age with recipes, the other a coming-of-age with actual radio call-in show transcript; both packed with humor and powerful emotional truth.
Lucy Knisley loves food. The daughter of a chef and a gourmet, this talented young cartoonist comes by her obsession honestly. In her forthright, thoughtful, and funny memoir, Lucy traces key episodes in her life thus far, framed by what she was eating at the time and lessons learned about food, cooking, and life. Each chapter is bookended with an illustrated recipe–many of them treasured family dishes, and a few of them Lucy's original inventions. A welcome read for anyone who ever felt more passion for a sandwich than is strictly speaking proper, Relish is a graphic novel for our time: it invites the reader to celebrate food as a connection to our bodies and a connection to the earth, rather than an enemy, a compulsion, or a consumer product.
When Nicole Georges was two years old, her family told her that her father was dead. When she was twenty-three, a psychic told her he was alive. Her sister, saddled with guilt, admits that the psychic is right and that the whole family has conspired to keep him a secret. Sent into a tailspin about her identity, Nicole turns to radio talk-show host Dr. Laura Schlessinger for advice. Packed cover-to-cover with heartfelt and disarming black-and-white illustrations, Calling Dr. Laura tells the story of what happens to you when you are raised in a family of secrets, and what happens to your brain (and heart) when you learn the truth from an unlikely source.
I
f you manage this "pair," you'll earn the heavyweight title. There are 7 books in the Rowling series (if there's actually anyone left on the planet who's never heard of Harry Potter),  and Grossman's "Magicians" series is a trilogy; 
Harry Potter
is for anyone from kids up, where the Grossman's books are definitely meant for adult reading.
Harry Potter is an orphaned boy living a miserable life fostered by his aunt, uncle and cousin; he discovers on his eleventh birthday that there is more to his life than he thought: he is actually a wizard with a powerful destiny. The series follows his life at Hogwart's School of Witchcraft and Wizardry, as he learns and grows, and tells a timeless coming-of-age story, fantasy-style, of a boy discovering his own strength, skill and power set ultimately against a great battle between the forces of good and evil.
Grossman's trilogy is dark and cynical, with plot turns involving a series of works heavily resembling C.S. Lewis's "Narnia" series. It's the story of a precocious high school senior, Quentin Coldwater, who assumes that magic isn't real, until he finds himself admitted to a very secretive and exclusive college of magic in upstate New York. There he indulges in joys of college-friendship, love, sex, and booze- and receives a rigorous education in modern sorcery. But magic doesn't bring the happiness and adventure Quentin thought it would. After graduation, he and his friends stumble upon a secret that sets them on a remarkable journey that may just fulfill Quentin's yearning. But their journey turns out to be darker and more dangerous than they'd imagined.