Orphan Train by Christina Baker Kline, our One City, One Story pick for 2016, tells the story of Vivian, a young girl who is sent to the Midwest on a train to find a foster family. Vivian and her family had just immigrated from Ireland when her parents are killed in a fire and her experiences, while primarily those of a child in foster care, are also those of an Irish-American who has lost all connection to her past, including her Irish heritage. Below are a selection of books that look more closely at the Irish-American experience and portray the lives of different immigrants from Ireland to America.
On Canaan's Side by Sebastian Barry
Told in the first person as a narrative of Lilly Bere's life over seventeen days, On Canaan's Side opens as she mourns the loss of her grandson, Bill. Lilly revisits her past, going back to the moment she was forced to flee Ireland, at the end of the First World War, and continues her tale in America, a world filled with both hope and danger. At once epic and intimate, Lilly's story unfolds as she tries to make sense of the sorrows and troubles of her life and of the people whose lives she has touched. Spanning nearly seven decades, from the Great Depression to World War II and the Vietnam War, it is the heartbreaking story of a woman whose capability to love is enormous, and whose compassion, even for those who have wronged her, is astonishing.
The Irish Americans by Jay P. Dolan
Dolan draws on his own original research and much other recent scholarship to weave a fresh and vivid narrative of the Irish American experience. He follows the Irish from their first arrival in the American colonies through the bleak days of the potato famine that brought millions of poor immigrants; the years of ethnic prejudice and "No Irish Need Apply;" the rise of Irish political power and the heyday of Tammany politics; to the historic moment when John F. Kennedy was elected to the highest office in the land.
Dolan evokes the ghastly ships crowded with men and women fleeing the potato blight; the vibrant life of Catholic parishes in cities like New York and Chicago; and the world of machine politics, where ward bosses often held court in the local saloon. Rich in colorful detail, balanced in judgment, and the most comprehensive work of its kind yet published, The Irish Americans is a fascinating read for anyone with an interest in the Irish-American heritage.
The Fitzgeralds and the Kennedys: An American Saga by Doris Kearns Goodwin
The Fitzgeralds and the Kennedys is the sweeping history of two immigrant families, their rise to become potent political dynasties, and the marriage that brought the two together to found the most powerful family in America. Drawing on unprecedented access to the family and its private papers, Pulitzer Prize-winning and bestselling historian Doris Kearns Goodwin takes readers from John Francis "Honey Fitz" Fitzgerald's baptism in 1863 through his reign as mayor of Boston, to the inauguration of his grandson as president ninety-eight years later. Each character emerges unforgettably: the young, shrewdly political Rose Fitzgerald; her powerful, manipulative husband, Joseph P. Kennedy; and the "Golden Trio" of Kennedy children — Joe Jr., Kathleen, and Jack — whose promise was eclipsed by the family's legacy of tragedy. Through the prism of two self-made families, Goodwin reveals the ambitions and the hopes that form the fabric of the American nation.
Someone by Alice McDermott
An ordinary life–its sharp pains and unexpected joys, its bursts of clarity and moments of confusion–lived by an ordinary woman: this is the subject of Someone, Alice McDermott's extraordinary novel. Scattered recollections–of childhood, adolescence, motherhood, old age–come together in this transformative narrative, stitched into a vibrant whole by McDermott's deft, lyrical voice.
Our first glimpse of Marie is as a child: a girl in glasses waiting on a Brooklyn stoop for her beloved father to come home from work. A seemingly innocuous encounter with a young woman named Pegeen sets the bittersweet tone of this remarkable novel. Pegeen describes herself as an "amadan," a fool; indeed, soon after her chat with Marie, Pegeen tumbles down her own basement stairs. The magic of McDermott's novel lies in how it reveals us all as fools for this or that, in one way or another.
Marie's first heartbreak and her eventual marriage; her brother's brief stint as a Catholic priest, subsequent loss of faith, and eventual breakdown; the Second World War; her parents' deaths; the births and lives of Marie's children; the changing world of her Irish-American enclave in Brooklyn–McDermott sketches all of it with sympathy and insight.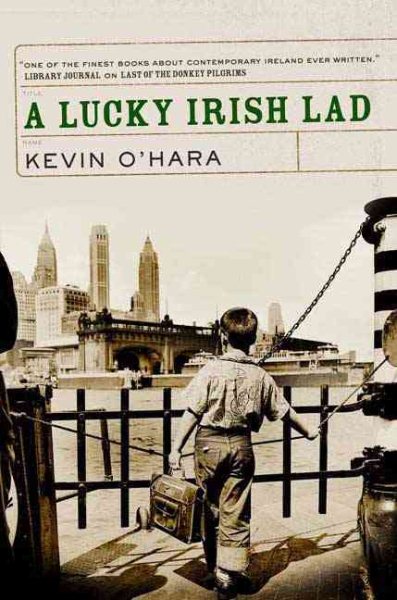 A Lucky Irish Lad by Kevin O'Hara
Kevin O'Hara recreates his boyhood with these wonderful stories of growing up in Massachusetts in the 1950s and 60s as one of eight children. His parents, born in Ireland, came to this country for their children's sake. His family struggled against grinding poverty but they never gave up and never lost their faith that God had a plan for them.
Kevin learned the lessons of making do and making things last, and what the true riches of the world are: good health and the love of a united family. All these lessons grounded him as he reached adulthood…and was sent off to fight in wilds of Vietnam as a reluctant solider.
This book is a story about the Irish-American experience but it is much more–it's the story of a generation growing up in the shadow of the Second World War and the start of a new age of hope and promise, a time when people believed that anything was possible as long as you dared to dream and had faith in yourself.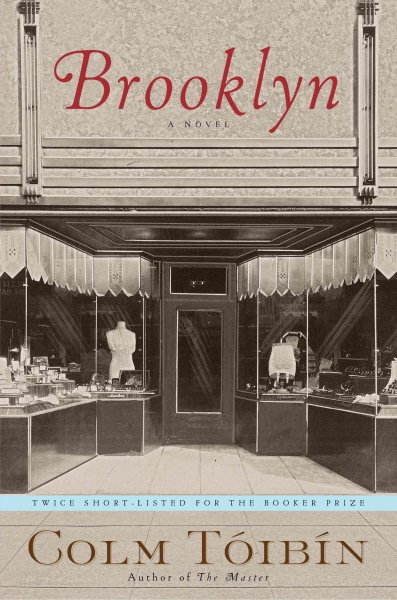 Brooklyn by Colm Toibin
Eilis Lacey has come of age in small-town Ireland in the years following World War Two. Though skilled at bookkeeping, Eilis cannot find a proper job in the miserable Irish economy.
When an Irish priest from Brooklyn visits the household and offers to sponsor Eilis in America—to live and work in a Brooklyn neighborhood "just like Ireland"—she realizes she must go, leaving her fragile mother and sister behind.
Eilis finds work in a department store on Fulton Street, and studies accounting at Brooklyn College, and, when she least expects it, finds love. Tony, a blond Italian, slowly wins her over with persistent charm. He takes Eilis to Coney Island and Ebbets Field, and home to dinner in the two-room apartment he shares with his brothers and parents. Eilis is in love. But just as she begins to consider what this means, devastating news from Ireland threatens the promise of her new life.