Today is National Coming Out Day and Pasadena is celebrating with its Inaugural National Coming Out Day Celebration tonight, October 11, from 6:30-8:30. This will a super fun event with food, music, games, speakers, and more so we hope to see you there! National Coming Out Day celebrates one of the most important moments in the lives of many LGBTQ individuals, and one which can often be very difficult. In the spirit of this occasion, here are some stories, both fictional and non, about the ways in which different people and characters went through this process.
Fun Home by Alison Bechdel
This book by Alison Bechdel is a darkly funny tale, illustrated with Bechdel's gothic drawings. Meet Alison's father, a historic preservation expert and obsessive restorer of the family's Victorian home, a third-generation funeral home director, a high school English teacher, an icily distant parent, and a closeted homosexual who, as it turns out, is involved with his male students and a family babysitter. Through narrative that is alternately heart-breaking and funny, we are drawn into a daughter's complex yearning for her father. And yet, apart from assigned stints dusting caskets at the family-owned "fun home" as Alison and her brothers call it, the relationship achieves its most intimate expression through the shared code of books. When Alison comes out as homosexual herself in late adolescent, the denouement is swift, graphic – and redemptive.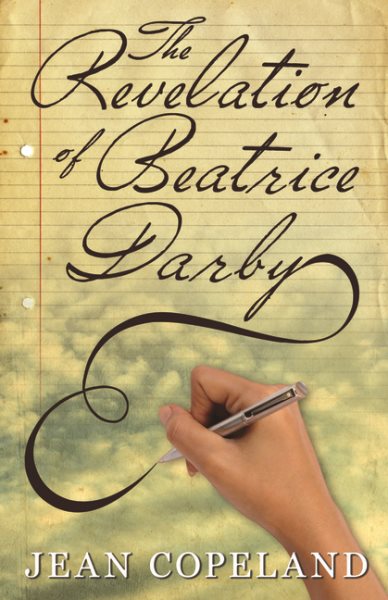 The Revelation of Beatrice Darby by Jean Copeland
How much courage does it take to be yourself? In a decade when good girls conform to strict family and social expectations, Beatrice Darby is about to find out. After a harmless admiration for her older boss, sophisticated Abby Gill, blossoms into a full-blown crush, Beatrice is startled to discover why she's never felt like other girls. She soon learns the necessity of passing, "the shame of secret sin," and the pressure to meet family expectations, all while suffering the angst of unrequited love and the disastrous end to her friendship with college roommate and future sister-in-law, Gwen Ridgeway. When Abby reappears years later, can Beatrice go against all she's ever known to be happy? Will she have to choose between honesty and her family?
The Velvet Rage: Overcoming the Pain of Growing Up Gay in a Straight Man's World by Alan Downs
Today's gay man enjoys unprecedented, hard-won social acceptance. Despite this victory, however, serious problems still exist. Substance abuse, depression, suicide, and sex addiction among gay men are at an all-time high, causing many to ask, "Are we really better off?" Drawing on contemporary research, psychologist Alan Downs's own struggle with shame and anger, and stories from his patients, The Velvet Rage passionately describes the stages of a gay man's journey out of shame and offers practical and inspired strategies to stop the cycle of avoidance and self-defeating behavior. The Velvet Rage is an empowering book that has already changed the public discourse on gay culture and helped shape the identity of an entire generation of gay men.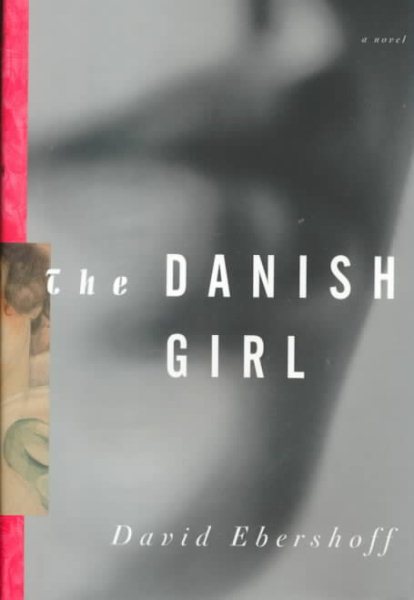 The Danish Girl by David Ebershoff
It starts with a question, a simple favor asked of a husband by his wife on an afternoon chilled by the Baltic wind while both are painting in their studio. Her portrait model has canceled, and would he mind slipping into women's shoes and stockings for a few moments so that she can finish the painting on time? "Of course," he answers, "Anything at all." With that, one of the most passionate and unusual love stories of the twentieth century begins.
Inspired by the true story of Danish painter Einar Wegener and his California-born wife; this tender portrait of a marriage asks: What do you do when someone you love wants to change? Einar dresses more and more as Lili – the name given to her by Greta – and what started off as a game becomes a way of life for Greta and Einar. With Lili as her muse, Greta's paintings begin to flourish. A French art dealer spots her work and the couple moves to Paris for the sake of Greta's career. In the permissive air of Paris between the wars, Lili is liberated and increasingly becomes Greta's companion on public outings. As Einar fades into memory they realize that a choice must be made: Lili or Einar.
For Today I Am a Boy by Kim Fu
At birth, Peter Huang is given the Chinese name Juan Chaun, "powerful king." To his parents, newly settled in small-town Ontario, he is the exalted only son in a sea of daughters, the one who will finally fulfill his immigrant father's dreams of Western masculinity. Peter and his sisters grow up in an airless house of order and obligation, though secrets and half-truths simmer beneath the surface. At the first opportunity, each of the girls lights out on her own. But for Peter, escape is not as simple as fleeing his parents' home. Though his father crowned him "powerful king," Peter knows otherwise. He knows he is really a girl. With the help of his far-flung sisters and the sympathetic souls he finds along the way, Peter inches ever closer to his own life, his own skin, in this darkly funny, emotionally acute, stunningly powerful debut.
Boys Like Us: Gay Writers Tell Their Coming Out Stories edited by Patrick Merla
Boys Like Us presents the true "coming out" stories of a stellar line-up of gay writers, spanning two generations. Written specifically for this collection, these are powerful, often stunning evocations of the primal process by which men come to terms with their desire for other men.
Coming out is undeniably central to every gay man's life, but the phrase encompasses multiple meanings. Here are accounts of revealing one's sexual identity to parents, siblings, friends, and co-workers and, in one notable instance, to a stockbroker. Men tell of their first sexual encounters from their preteens to their thirties, with childhood friends who rejected or tenderly embraced them, with professors, with neighbors, with a Broadway star. One man writes of his marriage to a lesbian poet, another of leaving his wife for a male lover. Several selections reveal the autobiographical underpinnings of famous novels. These are intense, sometimes unexpectedly funny tales of romance and heartbreak, repression and liberation, rape and first love – defining moments.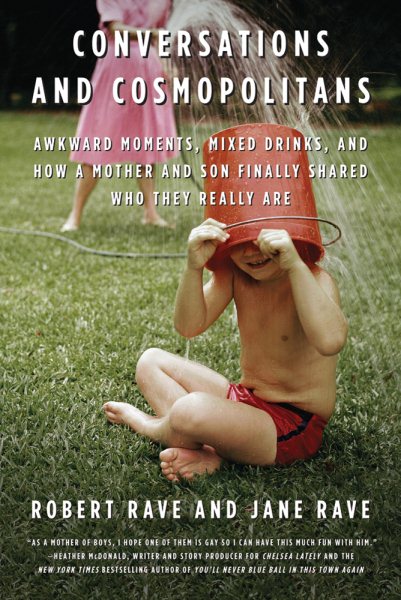 Conversations and Cosmopolitans: Awkward Moments, Mixed Drinks, and How a Mother and Son Finally Shared Who They Really Are by Robert Rave and Jane Rave
Part Augusten Burroughs, part Robert Leleux, Conversations and Cosmopolitans is a hilarious and touching memoir written by a mother, Jane, and her son, Robert, as they navigate their new relationship together after Robert announces in a hand-written letter that he is gay.
Oranges Are Not the Only Fruit by Jeanette Winterson
Jeanette is a bright and rebellious orphan who is adopted into an evangelical household in the dour, industrial North of England and finds herself embroidering grim religious mottoes and shaking her little tambourine for Jesus. But as this budding missionary comes of age, and comes to terms with her unorthodox sexuality, the peculiar balance of her God-fearing household dissolves. Jeanette's insistence on listening to the truths of her own heart and mind – and on reporting them with wit and passion – makes for an unforgettable chronicle of an eccentric, moving passage into adulthood.