We're deep into summertime and that means it's time to explore food meant for outdoor eating at cookouts, picnics, barbecues, and more. Whether your tastes run to all meat, all the time or vegan fare, the library has a cookbook for you. Explore some new recipes with the cookbooks below and invite some friends over to try out the results. This heatwave can't last forever so be ready to take advantage of the nice weather when it comes!
Country Living, Eating Outdoors: Sensational Recipes for Cookouts, Picnics, and Take-Along Food by The Editors of Country Living
On a warm evening, there's no greater pleasure than gathering around the backyard picnic table and enjoying a great meal with family and friends: pitchers of lemonade, a big bowl of potato salad, a platter piled high with freshly grilled burgers. Now, dining alfresco gets even better, thanks to Country Living Cookouts. With ideas for appetizers, salads, entrées, drinks, desserts, and even condiments, it serves up 90 delicious recipes for everything from simple family dinners to celebratory neighborhood parties. The delectable choices range from well-loved classics to new favorites, including Sage Buttered Corn on the Cob, Chicago-Style Ale-Brined Frankfurters, Herb-Stuffed Grilled Trout, and Praline Ice Cream. Country Living writes the book on putting together a terrific outdoor meal.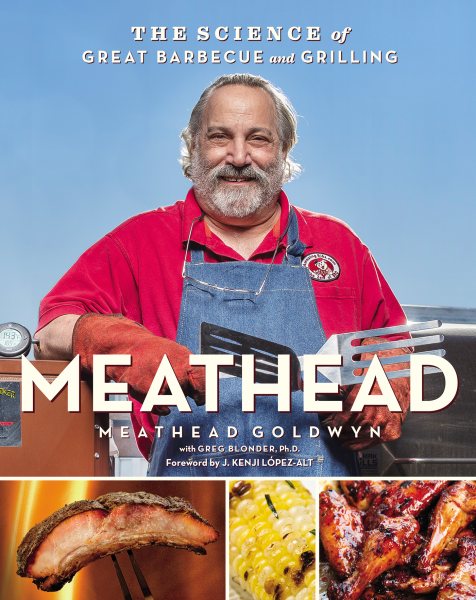 Meathead: The Science of Great Barbecue and Grilling by Meathead Goldwyn
For succulent results every time, nothing is more crucial in barbecuing and grilling than understanding the science behind the interaction of fire and food. In this book, "Meathead" Goldwyn, pitmaster, national barbecue cookoff judge, and curator of the world's most popular barbecue website amazingribs.com, debunks the myths that stand in the way of perfect outcomes. Along the way, he reveals all the secrets every successful griller needs to know, from which wood chips to use to which equipment to choose. Lavishly illustrated with full-color photos and line drawings, The Science of Great Barbecuing and Grilling contains sure-fire recipes for traditional American favorites: Tennessee Hollerin' Sauce, "Last Meal" Ribs, Baltimore Pit Beef, Simon and Garfunkel Chicken, Schmancy Smoked Salmon, hot dogs, hamburgers, grilled pizzas, vegetables, and much more.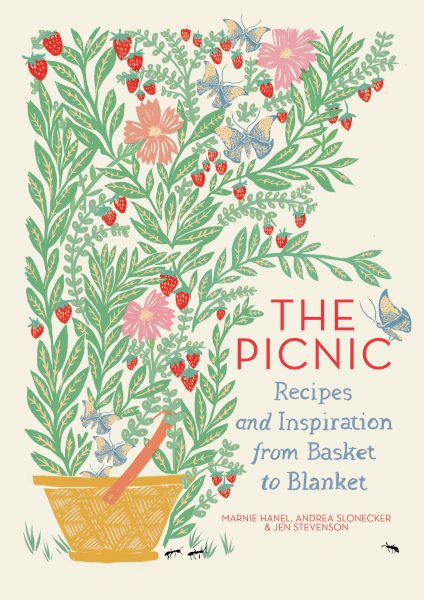 The Picnic: Recipes and Inspiration from Basket to Blanket by Marnie Hanel, Andrea Slonecker & Jen Stevenson
A picnic is a great escape from our day-to-day and a chance to turn a meal into something more festive and memorable. The Picnic shares everything you need to plan an effortless outdoor get-together: no-fail recipes, helpful checklists, and expert advice. With variations on everyone's favorite deviled eggs, 99 uses for a Mason jar (think cocktail shaker, firefly catcher, or cookie jar), rules for scoring lawn games, and refreshing drinks to mix up in crowd-friendly batches, let The Picnic take the stress out of your next party and leave only the fun.
Taming the Flame: Secrets for Hot-and-Quick Grilling and Low-and-Slow BBQ by Elizabeth Karmel
Taming the Flame presents a complete guide to the art of grilling and barbequing includes all the basics in a "Grilling 101" section and more than four hundred recipes that bring those lessons to life, with sixteen pages of color photos providing mouthwatering inspiration. Great for both the beginning and more experience grill masters.
Vegan al Fresco: Happy & Healthy Recipes for Picnics, Barbecues & Outdoor Dining by Carla Kelly
In spring and summer, there's nothing better than enjoying a meal outdoors with friends and family; today, al fresco dining has never been more popular, given the rise in popularity of gourmet takeout and prepared picnic baskets. For those who eschew all animal products, though, outdoor vegan meals usually consist of mundane veggie sandwiches and a fruit salad. But no more! Vegan al Fresco is loaded with beautiful appetizers such as Peanut Potato Salad and Tomato and Olive Tarts, inventive sandwiches including Pita Po'Boys, and amazing grilled dishes like Sweet Chipotle Tempeh with Berries and Cedar Planked Rosemary and Lemon Tofu. Finish off your meal with Strawberry and Basil Scones, Maple and Walnut Cheesecake, or some crazy good vegan ice creams. The book includes prep and cooking times for each recipe, as well as advice on portability, food safety issues, and menu suggestions for special occasions. Full-color throughout, Vegan al Fresco offers delectable and sophisticated ways for vegans to enjoy the great outdoors.
The Summer Table: Recipes and Menus for Casual Outdoor Entertaining by Lisa Lemke
Summertime—and the outdoor entertaining is easy! Fire up the grill, whip up some sides and sweets, and share these simple, delicious dishes with people you love. The festive menus include a Mexican Grill Party with a whole chipotle chicken; a Father's Day Barbecue, featuring Campari melon crush, strip steak, red beet gratin, and cabbage salad; a Beach Buffet that includes veggies with spiced yogurt dip and a bread omelet with grapes and gorgonzola; along with picnics, pizza parties, lunches, brunches, and a chic cocktail party. Filled with cooking tips and ideas for marinades, rubs, butters, sauces, salsas, and more, The Summer Table invites you to enjoy the season's best.
Big Bob Gibson's BBQ Book: Recipes and Secrets from a Legendary Barbecue Joint by Chris Lilly
Winners of the World Championship BBQ Cook-Off for six years in a row and with hundreds of other contest ribbons as well, nobody does barbecue better than Big Bob Gibson Bar-B-Q in Decatur, Alabama. From dry rubs to glazes and from sauces to slathers, Lilly gives the lowdown on Big Bob Gibson Bar-B-Q's award-winning seasonings and combinations. You'll learn the unique flavors of different woods and you'll get insider tips on creating the right heat—be it in a charcoal grill, home oven, or backyard ground pit. Then, get the scoop on pulled pork, smoked beef brisket, pit-fired poultry, and, of course, ribs.
Complete the feast with sides like red-skin potato salad and black-eyed peas. And surely you'll want to save room for Lilly's dessert recipes such as Big Mama's Pound Cake. Loaded with succulent photographs, easy-to-follow instructions, and colorful stories, Big Bob Gibson's BBQ Book honors the legacy of Big Bob Gibson—and of great barbeque.