Summer is winding down, but if you're in Southern California, the heat is just getting started! There's still plenty of beach weather left, so don't let the kids going back to school get you in an end-of-summer mood. Grab a hot, new beach read and get your summer vibes back.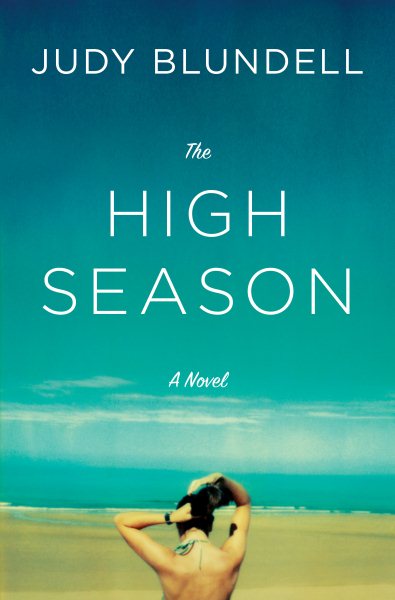 The High Season by Judy Blundell
No matter what the world throws her way, at least Ruthie Beamish has the house. Lovingly renovated, located by the sea in a quiet Long Island village, the house is her nest egg—the retirement account shared with her ex-husband, Mike, and the college fund for their teenage daughter, Jem. The catch? To afford the house, Ruthie must let it go during the best part of the year.
It's Memorial Day weekend and Ruthie has packed up their belongings for what Jem calls "the summer bummer": the family's annual exodus to make way for renters. This year, the Hamptons set has arrived. The widow of a blue-chip artist, Adeline Clay is elegant, connected, and accompanied by a "gorgeous satellite" stepson. But soon Adeline demonstrates an uncanny ability to help herself to Ruthie's life—her house, her friends, even her husband (okay, ex-husband, but still). And after her job as the director of a local museum is threatened, Ruthie finally decides to fight back.
Meanwhile, away from the watchful eyes of her parents, Jem is tasting independence at her first summer job, but soon finds herself growing up too fast. One of Ruthie's employees, a master of self-invention named Doe, infiltrates the inner circle of an eccentric billionaire and his wayward daughter. With a coterie of social climbers and Ruthie's old flame thrown into the mix, the entire town finds itself on the verge of tumultuous change. By the end of one unhinged, unforgettable summer, nothing will be the same.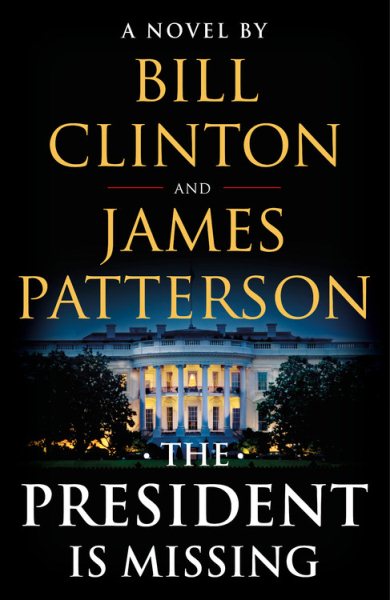 The President Is Missing by Bill Clinton and James Patterson
As the novel opens, a threat looms. Enemies are planning an attack of unprecedented scale on America. Uncertainty and fear grip Washington. There are whispers of cyberterror and espionage and a traitor in the cabinet. The President himself becomes a suspect, and then goes missing…
Set in real time, over the course of three days, The President Is Missing is one of the most dramatic thrillers in decades. And it could all really happen.
The Wedding Date by Jasmine Guillory
Agreeing to go to a wedding with a guy she gets stuck with in an elevator is something Alexa Monroe wouldn't normally do. But there's something about Drew Nichols that's too hard to resist.
On the eve of his ex's wedding festivities, Drew is minus a plus one. Until a power outage strands him with the perfect candidate for a fake girlfriend.
After Alexa and Drew have more fun than they ever thought possible, Drew has to fly back to Los Angeles and his job as a pediatric surgeon, and Alexa heads home to Berkeley, where she's the mayor's chief of staff. Too bad they can't stop thinking about the other…
They're just two high-powered professionals on a collision course toward the long distance dating disaster of the century–or closing the gap between what they think they need and what they truly want.
The Favorite Sister by Jessica Knoll
When five hyper-successful women agree to appear on a reality series set in New York City called Goal Diggers, the producers never expect the season will end in murder…
Brett's the fan favorite. Tattooed and only twenty-seven, the meteoric success of her spin studio—and her recent engagement to her girlfriend—has made her the object of jealousy and vitriol from her castmates.
Kelly, Brett's older sister and business partner, is the most recent recruit, dismissed as a hanger-on by veteran cast. The golden child growing up, she defers to Brett now—a role which requires her to protect their shocking secret.
Stephanie, the first black cast member and the oldest, is a successful bestselling author of erotic novels. There have long been whispers about her hot, non-working actor-husband and his wandering eye, but this season the focus is on the rift that has opened between her and Brett, former best friends—and resentment soon breeds contempt.
The Favorite Sister explores the invisible barriers that prevent women from rising up the ranks in today's America—and offers a scathing take on the oft-lionized bonds of sisterhood, and the relentless pressure to stay young, relevant, and salable.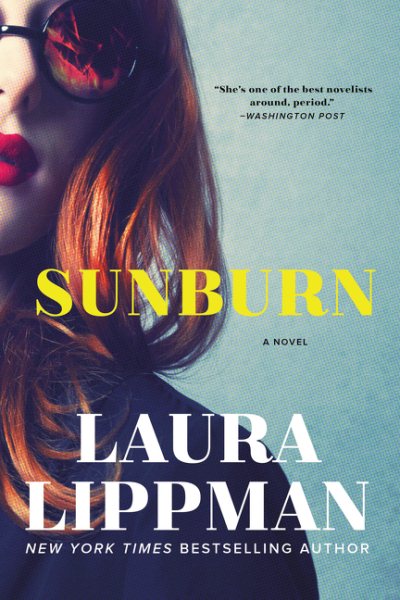 Sunburn by Laura Lippman
Laura Lippman returns with a superb novel of psychological suspense about a pair of lovers with the best intentions and the worst luck: two people locked in a passionate yet uncompromising game of cat and mouse. But instead of rules, this game has dark secrets, forbidden desires, inevitable betrayals—and cold-blooded murder.
One is playing a long game. But which one?
They meet at a local tavern in the small town of Belleville, Delaware. Polly is set on heading west. Adam says he's also passing through. Yet she stays and he stays—drawn to this mysterious redhead whose quiet stillness both unnerves and excites him. Over the course of a punishing summer, Polly and Adam abandon themselves to a steamy, inexorable affair. Still, each holds something back from the other—dangerous, even lethal, secrets.
Then someone dies. Was it an accident, or part of a plan? By now, Adam and Polly are so ensnared in each other's lives and lies that neither one knows how to get away—or even if they want to. Is their love strong enough to withstand the truth, or will it ultimately destroy them?
Something—or someone—has to give.
Which one will it be?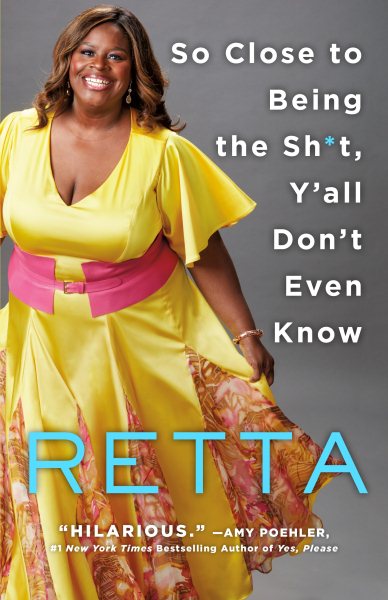 So Close to Being the Sh*t, Y'all Don't Even Know by Retta
In So Close to Being the Sh*t, Y'all Don't Even Know, Parks and Recreation star Retta takes us on her not-so-meteoric rise from roaches to riches (well, rich enough that she can buy $15,000 designer handbags yet scared enough to know she's always a heartbeat away from ramen with American cheese).
Throwing her hard-working Liberian parents for a loop, Retta abandons her plan to attend med school after graduating Duke University to move to Hollywood to star in her own sitcom—like her comedy heroes Lucille Ball and Roseanne.
Say what? Word. Turns out Retta might actually be on to something. After winning Comedy Central's stand-up competition, she should be ready for prime time—but a fear of success derails her biggest dream.
Whether reminiscing about her days as a contract chemist at GlaxoSmithKline, telling "dirty" jokes to Mormons, feeling like the odd man out on Parks, fending off racist trolls on Twitter, flirting with Michael Fassbender, or expertly stalking the cast of "Hamilton," Retta's unique voice and refreshing honesty will make you laugh, cry, and laugh so hard you'll cry.
Her eponymous sitcom might not have happened yet, but by the end of So Close to Being the Sh*t, you'll be rooting for Retta to be the next one-named wonder to take over your television. And she just might inspire you to reach for the stars, too.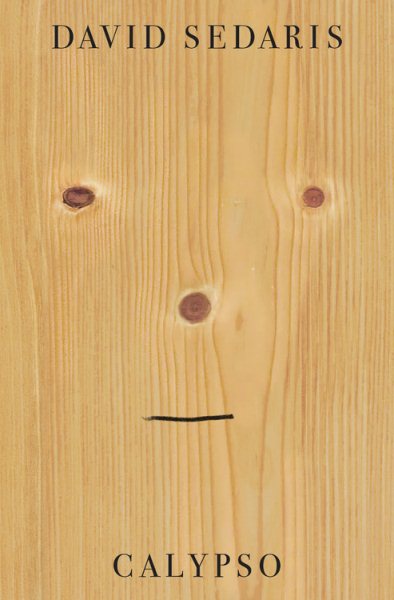 Calypso by David Sedaris
If you've ever laughed your way through David Sedaris's cheerfully misanthropic stories, you might think you know what you're getting with Calypso. You'd be wrong.
When he buys a beach house on the Carolina coast, Sedaris envisions long, relaxing vacations spent playing board games and lounging in the sun with those he loves most. And life at the Sea Section, as he names the vacation home, is exactly as idyllic as he imagined, except for one tiny, vexing realization: it's impossible to take a vacation from yourself.
With Calypso, Sedaris sets his formidable powers of observation toward middle age and mortality. Make no mistake: these stories are very, very funny–it's a book that can make you laugh 'til you snort, the way only family can. Sedaris's powers of observation have never been sharper, and his ability to shock readers into laughter unparalleled. But much of the comedy here is born out of that vertiginous moment when your own body betrays you and you realize that the story of your life is made up of more past than future.
This is beach reading for people who detest beaches, required reading for those who loathe small talk and love a good tumor joke. Calypso is simultaneously Sedaris's darkest and warmest book yet–and it just might be his very best.
When Life Gives You Lululemons by Lauren Weisberger
Welcome to Greenwich, Connecticut, where the lawns and the women are perfectly manicured, the Tito's and sodas are extra strong, and everyone has something to say about the infamous new neighbor.
Let's be clear: Emily Charlton does not do the suburbs. After leaving Miranda Priestly, she's been working in Hollywood as an image consultant to the stars, but recently, Emily's lost a few clients. She's hopeless with social media. The new guard is nipping at her heels. She needs a big opportunity, and she needs it now.
When Karolina Hartwell, a gorgeous former supermodel, is arrested for a DUI, her fall from grace is merciless. Her senator-husband leaves her, her Beltway friends disappear, and the tabloids pounce.
In Karolina, Emily finds her comeback opportunity. But she quickly learns Greenwich is a world apart and that this comeback needs a team approach.
So it is that Emily, the scorned Karolina, and their mutual friend Miriam, a powerful attorney turned stay-at-home suburban mom, band together to not only navigate the social land mines of suburban Greenwich but win back the hearts of the American public. Along the way, an indispensable ally emerges in one Miranda Priestly.
With her signature wit, Lauren Weisberger offers an alluring look into a sexy, over-the-top world—and proves it's style and substance together that gets the job done.