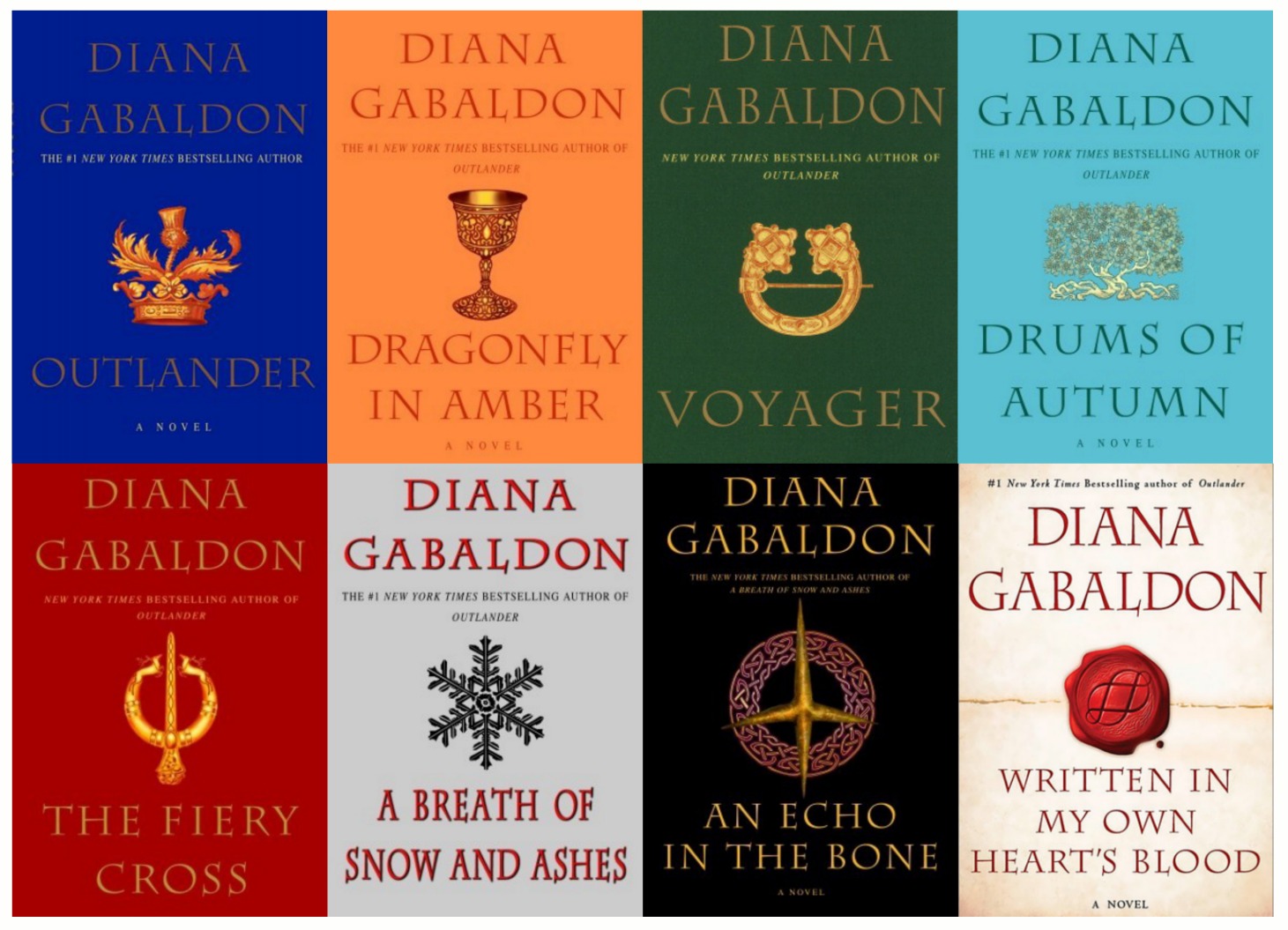 After a huge investment in time, tears, and devotion, you've finished all eight of Diana Gabaldon's fantastically long novels and you know it's going to be years until the next one comes out. What can you possibly read next that will even come close to filling the Outlander shaped hole in your reading list? Below you'll find a selection of six novels that you can dig into until Ms. Gabaldon finishes her next epic in the series.
A Knight in Shining Armor by Jude Devereaux
The thoroughly modern Douglass Montgomery is abandoned by her lover while on vacation in England. Heartbroken, Douglass finds herself in an church that is also the tomb of the 16th century knight, Earl Nicholas Stafford. Douglass is taken completely by surprise when the knight himself appears in the church in the 20th century. Drawn intensely to Nicholas, Douglass finds herself trying to help him figure out who framed him for treason in his own time. As the two fall in love and work to unravel the mystery of Nicholas' treason, their story moves through time from the 20th to the 16th century and back, complicating both their search and their relationship.
Into the Wilderness by Sara Donati
In 1792 Elizabeth Middleton is newly arrived from England and on her way to live with her father and start a school in the mountains of New York. During her journey through the forests she meets Nathaniel Bonner, a backwoodsman who has close ties with the Mohawk nation. Once arrived in the town of Paradise, Elizabeth, a confirmed spinster, discovers that her father has plans to marry her to the local doctor for his own financially motivated reasons. Torn between her father's wishes, the town's prejudices, her own desire to start a school, and her growing attraction to Nathaniel, Elizabeth must decide where her path truly lies.
A Discovery of Witches by Deborah Harkness
Diana Bishop is a historian researching in the Bodleian Library at Oxford when she stumbles across a powerful spelled manuscript lost for centuries. The uncovering of the manuscript sets into motion all manner of people seeking it and Diana who, although she has long denied her powers as a witch, seems to be the key to unlocking the manuscript. Matthew, a centuries old vampire and genetics researcher, is one of the first to reach Diana and he is interested not just in the manuscript, but also in aiding Diana against others who would use her for their own ends. As they search for the secrets of the manuscript together, they find themselves on the verge of breaking the ancient taboo against witches and vampires becoming romantically involved.
The Winter Sea by Susanna Kearsley
In 1708 a fleet of Jacobite soldiers nearly succeeded in landing King James on Scottish soil. Carrie McClelland now hopes to turn this all but forgotten event into her new best-selling novel.  She moves from France to Scotland and settles into a cottage near the ruins of Slains Castle where an ancestor of hers once lived. As Carrie works on her story she begins to discover that what she is writing is more fact than fiction and that perhaps she has tapped into an ancestral memory to craft her story. As the story unfolds we learn more about both Carrie's life in the present and about the life of her ancestor Sophie in the past.
The Thorn Birds by Colleen McCullough
The Thorn Birds traces the life of the Cleary family, ranchers in the Australian outback, through several generations. Theirs is a story of hardship and loss, but also love and redemption, told primarily through the character of Meggy and her doomed relationship with Ralph de Briccasart as he climbs through the ranks of the Catholic Church from a parish priest in Australia to a Cardinal in Rome. They are drawn to each other against their wills and their love, though impossible, refuses to die through deaths, marriages, and births.
The Bronze Horseman by Paullina Simons
Conditions in 1941 Leningrad are harsh under Soviet rule and become steadily worse as the Nazis besiege the city. In the midst of this backdrop of war and privation, young Tatiana meets Alexander, an officer in the Red Army and they fall in love. However, their relationship is stalled by Tatiana's sister Dasha and her feelings for Alexander. As the war marches on, Tatiana and Alexander try to keep their growing love a secret, but things keep getting more complicated as another officer arrives with an interest in Tatiana and it is revealed that Alexander has a dangerous secret all his own.