Stories are magic; everyone knows that! But not everyone knows (or believes) that anyone can make their own magic. Whether it's imagining or drawing up your own creatures, or gathering magical ingredients for the ink that's printed in books, or physically making a structure that's magical, you can make your own magic, too.
Stories
Poppy Pickle by Emma Yarlett: Poppy has the most extraordinary imagination. When she is sent upstairs to tidy her room, she just can't help imagining and suddenly … her imagination literally comes alive. Soon her room is jam-packed with all kinds of weird and wonderful creatures. There's a problem, though – the mammoth puts his foot through the floor and the hungry crocodile thinks Poppy would make a tasty snack. Poppy needs to get rid of all these creatures fast – but how?
Ike's Incredible Ink by Brianne Farley: Cleaning his room and talking to his best friend while preparing to write what he knows will be anincredible story, little Ike discovers that he is missing just the right ink to get his project underway, a need that requires extraordinary effort to fulfill.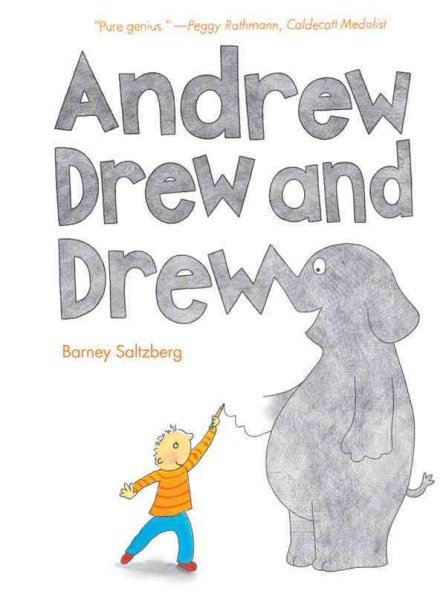 Andrew Drew and Drew by Barney Saltzberg: If you love to draw, if you love to imagine, you will love Andrew. Follow him has he doodles his way through the flaps and folds of this unusual book.
Draw and Tell
"Katie and the Giant" (by Richard Thompsom) is about a small creature who tricks a giant into believing of its extraordinary strength.
Film
"Roberto: the Insect Architect" based on the story by Nina Laden, from the DVD: Arnie the Doughnut.
No one will hire Roberto the architect because he also happens to be a termite, so he sets off to the city to find success on his own.
Continue the fun
Also try these stories:
I'm Bored by Michael Ian Black
Inside This Book (are Three Books) by Barney Saltzberg
Violet and Victor Write the Best-Ever Bookworm Book by Alice Kuipers
And read these posts: