On January 15, 2016 Pasadena Library's monthly Kids' Writing Workshop had a very special guest instructor to teach songwriting: Emily Arrow! Emily (www.emilyarrow.com) tours all over the country performing her songs about children's literature, and has a CD coming out in February. She presented a wonderful workshop sharing books and songs with kids ages 8-12 and then she helped them all to write a beautiful song as a group!
Emily started by getting to know all the kids.  She actually learned all their names–pretty impressive!  Then, Emily invited the kids to choose from a couple of picture books for which book they would like to hear, and then she read it and performed her original song about it.  They chose The Dot by Peter H. Reynolds.  This is a picture book but it's a book the group really identified with–what kid hasn't felt embarrassed or self-conscious that they "can't draw"?  The book's message is a great one, and Emily's song reinforces that message.
She then asked the kids to vote on a picture book that she hasn't written any songs about yet. They voted for Imaginary Fred by Eoin Colfer and illustrated by Oliver Jeffers.  This is a long picture book with a cute story and a lot of humor!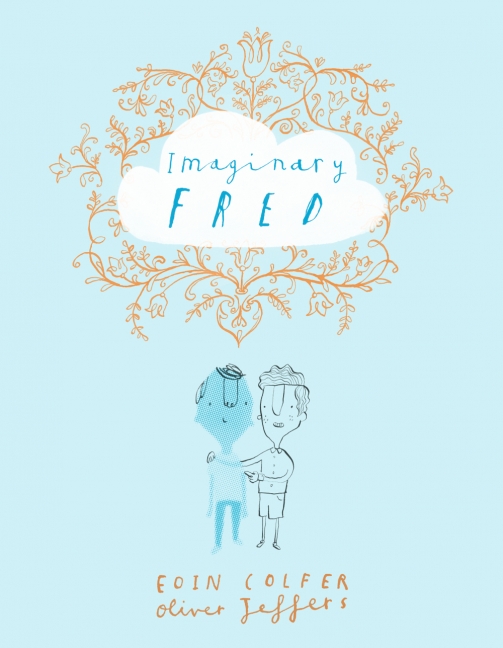 Emily helped the kids to come up with a song based on that book, with a verse and a catchy chorus.  They voted on whether they wanted their song to be slow, medium or fast; high, medium or low; and funny, happy or sad.  They chose a medium funny song and got right to work writing it with Emily.
In this video, she is helping the kids come up with a melody for their chorus. Later, they developed a different melody and went with that. It was fun to see the process of trying out different things. It was a workshop that got all the kids writing rhyming lyrics and singing!
Here they are writing the chorus to express Fred's problem:
In this video, she is helping the kids write a catchy, memorable chorus. At 4:14, they sing their newly written song all the way through!
Here they are singing it from beginning to end:
Emily finished with a performance of her song "Follow Your Arrow":
Here are some photos from the workshop:
If you're interested in buying Emily's CD, she's doing a special launch party at Once Upon a Time Bookstore in Montrose on February 20th. We'll be getting her CD for the library's collection soon! The songs are all based on books for kids, and they are beautiful and very fun to sing along to!
Our next Creative Writing Workshop for this age group will be Friday, February 26th at 4:30 pm in the Central Library Story Room. Call the Children's Desk to register: 626-744-4066 option 4.