Hoot…Hoot…Hoot…
My friend Owliver and I presented a storytime on Owls!  Here is a picture of Owliver…he's a beautiful spotted owl!  Of course, this was taken during one of our typical California winters (wink).
Owliver and I talked about owls loving the night life and about their ability to turn their heads 180 degrees to either side – quite a feat and certainly helpful when seeking out prey.
Here are some of the rhymes, songs & stories we shared:
For Infants:
Songs:  Welcome Song, Hello Babies (in sign), Twinkle Twinkle Little Star, Itsy Bitsy Spider, Goodbye Babies (in sign)
Bounces for infants:  Dickery Dickery Dare, The Grand Old Duke of York, This is the way the Ladies Ride…Trit Trot to Boston
Nursery Rhyme Flannel:  Hey Diddle Diddle…
Tickle:  Round and Round the Garden…
Action Song:  Clap Tap and Bend
Books:
For Infants & Toddlers:
Owl just wanted to find someone who could speak his language…in the end he did!
 For Toddlers: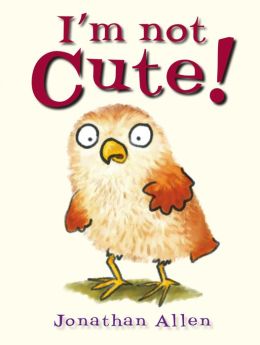 Baby Owl wants to be seen a sleek, scary hunting machine…
But he's SO CUTE!!!!
Flannel Board:
For Infants & Toddlers:
"Little Owls in a Tree"
Little owsl in a tree
They are winking down at me (wink, wink)
As  they wink all through the night
Little owls are quite a sight
Little owsl in a tree
They are hooting down at me
As they hoot all through the night (say hoot…hoot…)
Little owls are quite a sight…
For Infants & Toddlers:
Action Rhyme: "Wide-Eyed Owl"
There's a wide-eyed owl (circle your eyes with your hands)
With a pointed nose (make a beak with your fingers)
Two pointed ears (make ears with your fingers)
And claws for toes (wiggle your "claws")
He lives way up in the tree (point way up)
And when he looks at you (point to children)
He flaps his wings (flap your wings)
And says, "Whoo! Whoo!" (say "whoo")
Credit: Wilmette Public Library
For Toddlers:
Other action rhymes/fingerplays:  Open Shut Them, This is Big, My Head My Shoulders My Knees My Toes; Two Little Blackbirds (Storytime Remix)
Songs:  Clap Your Hands (Wiggleworms CD), Twinkle Twinkle Little Star, Itsy Bitsy Spider, ABCs (Baby Loves Jazz CD),  Hello & Goodbye Babies (in sign)
DVD: Chicka Chicka Boom Boom
More owl stories to share at home: