At today's storytime all the toddlers got hats!
Stories
Whose Hat is That? by Anita Bijsterbosch — A hat is blown by the wind from this animal to that animal, until finally a dog brings it to its rightful owner. We took our hats and waved them in the air every time the narrative says "Woosh!"
Book-o-Hats by Donald Lemke and Bob Lenz — This "wearable book" has a picture of a different hat on each spread, with a rhyme for you to pretend to be different people.
Songs we did with CD
Row, Row, Row Your Boat from Songs for Wiggleworms by Old Town School of Folk Music
Clap Everybody and Say Hello from Sally Go Round the Sun by Kathy-Reid Naiman
Flannel
Meerkat, meerkat, are you behind the (color) hat?
Songs we did without CD
On my head, I wear a hat
It is such a silly hat
That my head will wiggle, waggle to and fro
Where else can my silly hat go?

(repeat the rhyme with your hat on your hand, feet, knees, elbows)

(source: https://kcls.org/content/my-silly-hat/)
Oh my hat goes on my head, on my head
Oh my hat goes on my head, on my head
I'm getting ready now to go outside and play
Oh my hat goes on my head, on my head

Oh my boots go on my feet…

Oh my coat goes on my shoulders…

Oh my gloves go on my hands…

(source: Artsy Toddler Storytimes by Carol Garnett Hopkins)
For this next song, we used the pictures in the book Book-o-Hats and sang to the tune of "Do You Know the Muffin Man?"

Can you build like a builder? (making hammer motion)
Like a builder, like a builder?
Can you build like a builder
When you grow up?

Can you cook like a chef? (stirring motion)
Can you put out fires like a firefighter? (waving an imaginary hose)
Can you drive like a truckdriver? (steering motion)
Film
George Catches a Cold from Peppa Pig The Balloon Ride DVD— George won't wear his rain hat when playing in the rain, and he catches a cold.
Continue the Fun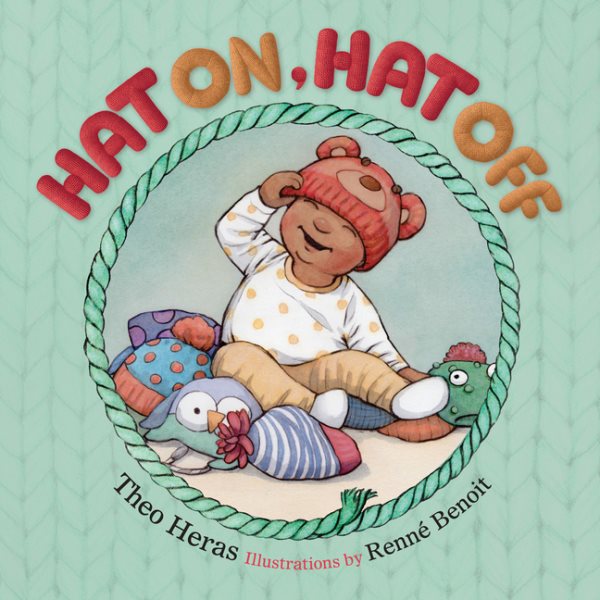 Hat on, Hat off by Theo Heras and illustrated by Renee Benoit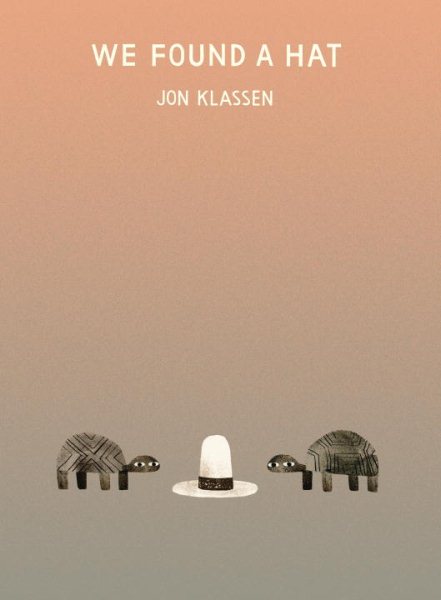 We Found a Hat by Jon Klassen
Hooray for Hat! by Brian Won