I'm sorry it's take me a while to post some of our Summer Session Infant/Toddler storytimes.  But, let's get things back on track!
On June 23, we shared stories about a special someone in our lives — Dad!  Remember, to find any of these books in our catalog, just click on the cover image or title.
---
Books We Shared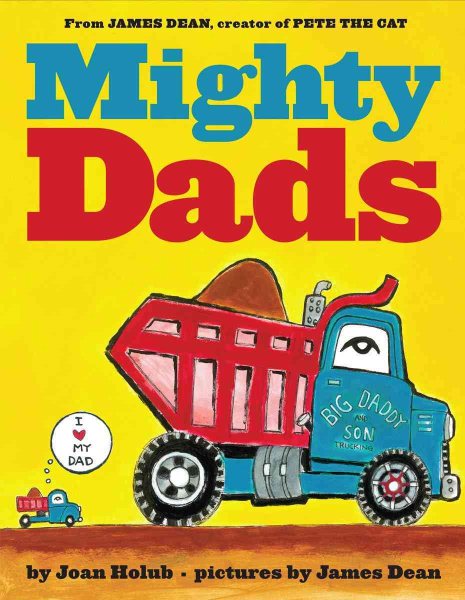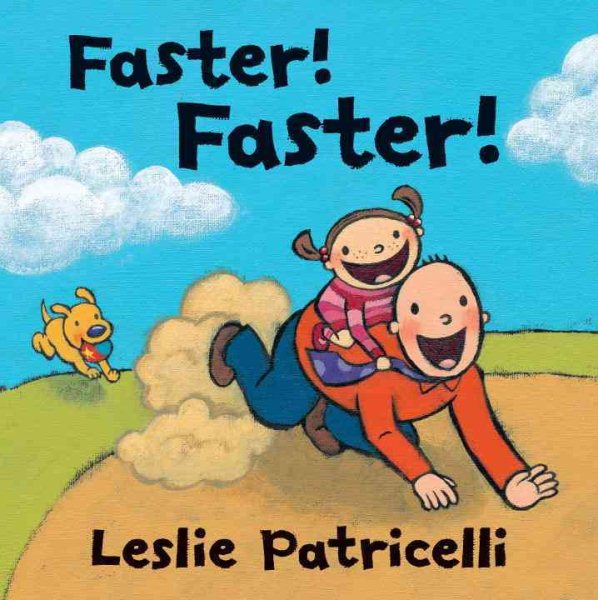 We started Infant Storytime with a sweet celebration of all types of dads in Laurel Porter-Gaylord's I Love My Daddy Because…  illustrated by Ashley Wolff.  Animals of all types share the things their fathers do that show love.  We kept the fathers-of-all-species celebration going with Daddy Hug by Tim Warnes, illustrated by Jane Chapman, where all types of animal dads give different kids of hugs.  Why not act like animals at home and hug in all the ways the book shows?
In Toddler Storytime, we visited a construction site in the perfect book for dad-loving, and truck-loving children Mighty Dads written by Joan Holub, pictures by James Dean.  You might recognize the illustration style in these books if you're a fan of the Pete the Cat books — Dean illustrates those as well!  Our second story was Faster! Faster! by Leslie Patricelli, about an playful father who takes his enthusiastic daughter with a need for speed on a bouncing ride.
---
Flannelboard Story
We celebrated Dad with a the song D-A-D-D-Y, to the tune of the classic children's song B-I-N-G-O.
There's someone who takes care of me
And Daddy is his name-o.
D-A-D-D-Y
D-A-D-D-Y
D-A-D-D-Y
And Daddy is his name-o
For the next verse, replace the D with a hand to represent a clap.
There's someone who takes care of me
And Daddy is his name-o.
clap-A-D-D-Y
clap-A-D-D-Y
clap-A-D-D-Y
And Daddy is his name-o.
Repeat until you are clapping for all 5 letters.
---
Nursery Rhyme we Shared in Infant Storytime
For our Nursery Rhyme flannelboard we shared Jack Be Nimble which can also be used as a bounce!
Jack be nimble
Jack be quick
Jack jumped over the candlestick. (move Jack on flannelboard from one side of the candle to the other)
We also did this as a bounce, and had parents start with their child on one leg, and then lift them over in the air to land on the other leg.  To see a video of this bounce, look at the
Fingerplay @ PPL page on this blog
 where we show you how to do it!
---
Film We Watched in Toddler Storytime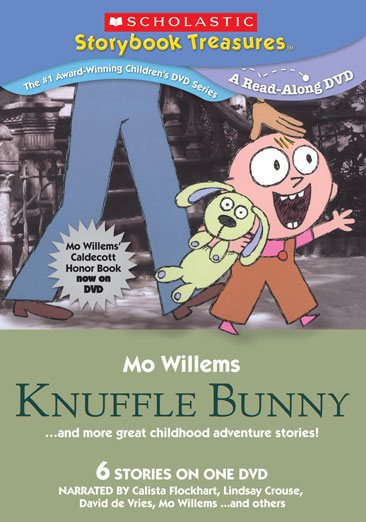 "Knuffle Bunny" from Knuffle Bunny… and more great childhood adventure stories!

Trixie and her daddy visit the laundromat.  But some happens there that makes Trixie very upset.  Can Daddy save the day?
---
 Continue the Fun
Looking for more fun stories featuring fathers?  Come to your local Pasadena Public Library branch and pick up one of these titles!
Click the cover of each book to find it in the library catalog.
Children's Room Infant Toddler Storytime 6/23/2015