---
Books We Shared
Yummy, Yucky is one of my favorite books by Leslie Patricelli, contrasting things that sound alike but taste very different!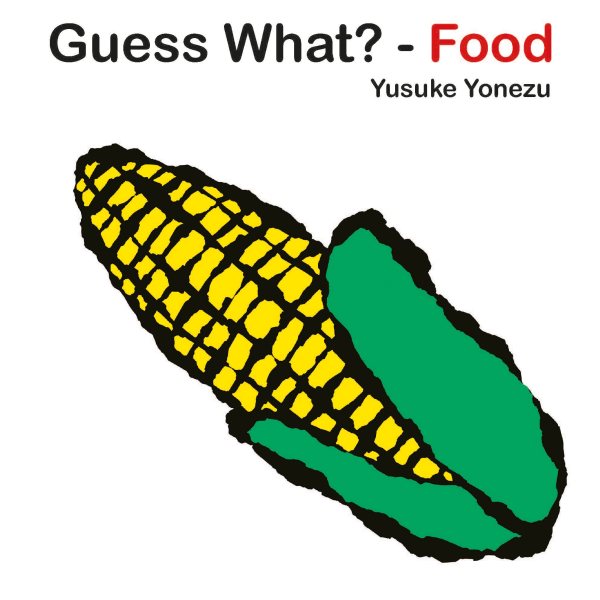 Guess What? Food by Yusuke Yonezu is so fun to share with a group because of the lift-the-flap surprises!
---
Puppet Story
I used a puppet to narrate the classic book The Little Mouse, The Red, Ripe Strawberry and the Big, Hungry Bear by Don and Audrey Wood. I used a mouse/rat puppet to be the mouse and the parents helped to be the sound of the big, hungry bear.
---
Flannelboards
---
Rhymes & Bounces & Songs We Shared without Music
We sing a lot of songs during storytime!  You'll find lyrics to those songs without music here.
Way Up High in the Apple Tree
Way up high in the apple tree (wave arms back and forth)
Two little apples smiled at me
I shook that tree just as hard as I could (pretend to shake a tree)
And down came the apples (bring hands down from air towards ground)
MMMM… they were good. (rub tummy)
Other verses:
Way up high in the orange tree (wave arms back and forth)
Way up high in the banana tree (wave arms back and forth)
Watch a video of Way Up High in the Apple Tree on our Fingerplay @ PPL page.
Stir, Stir, Stir the Soup
(To tune of "Row, Row, Row Your Boat")
Stir, stir, stir the soup
Stir it all day long.
Add some (add a play food item and insert its name here),
Take a taste (slurrrp!)
Soup will make us strong. (flex arm)
Storytime's Over
Hands up high! (Put your hands in air)
Now give a big sigh (sigh and bring hands down)
Our storytime's over
So wave bye-bye (wave)
Goodbye Friends
Click here for video:  Goodbye Friends
Goodbye friends, goodbye friends
Goodbye friends, it's time to say goodbye.
---
Music from CDs We Shared
Children love to sing and dance to music.  I often give them shaker eggs to play, and did yesterday. Here are some of the songs/bounces on CD that we used in storytime.
"Clap Everybody and Say Hello" from Sally Go Round the Sun by Kathy Reid-Naiman
"A Smooth Road to London Town" from A Smooth Road to London Town: Songs from the Parent-Child Mother Goose Program by Kathy Reid-Naiman
---
Continue the Fun
Want more stories about food? Check these out at your Pasadena Public Library branch: