Spooky stories for beginner readers — approximately grades K-2
---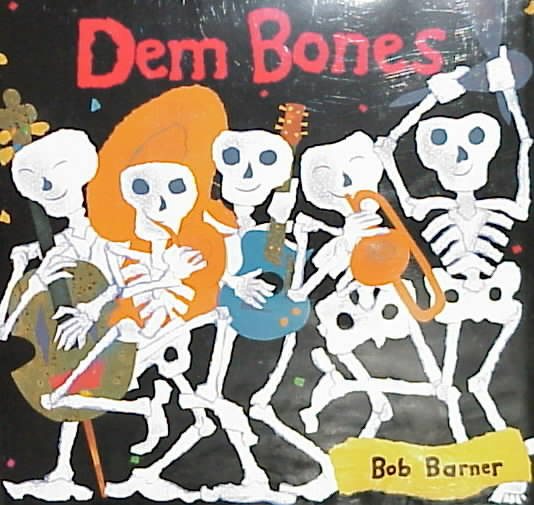 Dem Bones by Bob Barner
Colorful paper collages revive a classic African-American song, as frolicking skeletons sing along to the well-known spiritual, accompanied by interesting, informative "bone facts."
---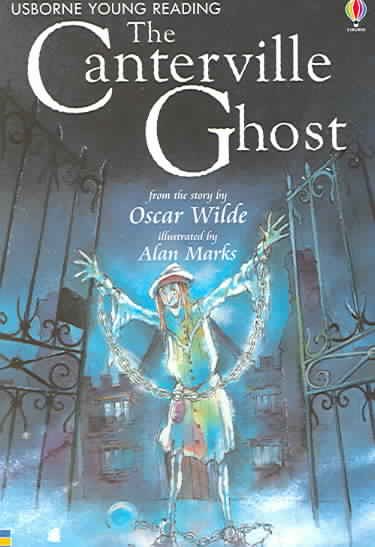 Canterville Ghost by Susanna Davidson
A celebrated and feared English ghost is outraged when the new American owners of his haunting place refuse to take him seriously and actually fight back against him.
---
The Tailypo: A Ghost Story by Paul Galdone
A strange varmint haunts the woodsman who lopped off its tail.
---
The Monster and the Tailor by Paul Galdone
Once there, the tailor quickly regrets his decision to spend the night in the graveyard sewing lucky trousers for the Duke.
---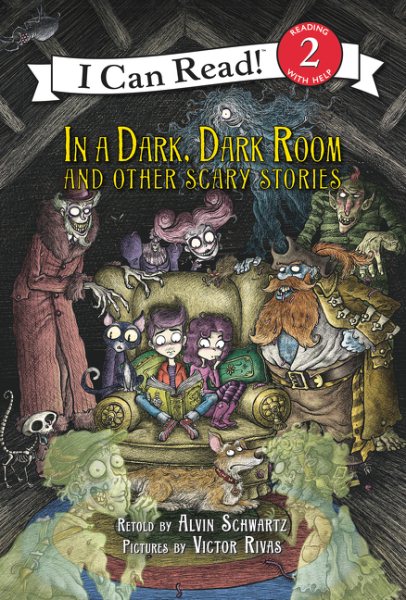 In a Dark, Dark Room and Other Scary Stories by Alvin Schwartz
Seven 
scary stories
 to tell at night 
in
 front of 
a
 fire or 
in
 the 
dark
, based on traditional 
stories
 and folktales from various countries.
---
Ghosts! Ghostly Tales from Folklore by Alvin Schwartz
Presents seven, easy-to-read ghost stories based on traditional folk 
tales
 and legends 
from
 various countries.
---
Scary Stories to Read When it's Dark
Encounter a creepy croaker who eats little froggies for supper, and a mysterious man who waves his bloody fingers!