It's only Dec. 26th, and technically we're on the 2nd day of Christmas, so today's storytime was Christmas themed!  All the books I chose are from popular picture book series.
After we sang our opening song, kids got to make arctic "North Pole" animals out of felt circles, triangles, pentagons and ovals:
Then we read Merry Christmas, Big Hungry Bear! by Don and Audrey Wood, a companion to the classic book The Little Mouse, the Red, Ripe Strawberry and the Big Hungry Bear: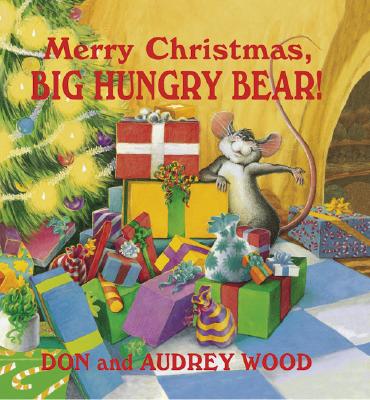 We sang about Five Little Polar Bears Riding on a Sled (to the tune of Five Little Monkeys Jumping on the Bed):
We read "I'm Not Santa!" by Jonathan Allen, from the Baby Owl series.  In this book Baby Owl meets another animal who is actually whinier than he is!  Fortunately, a jolly presence comes along to save them both from drowning in baby tears.
We told the story of the Gingerbread Man with felt pieces, and read another book by Anna Dewdney called Llama Llama Holiday Drama.  Llama Llama gets overwhelmed with the work of Christmas preparations and tired of waiting for the big day, but Mama Llama reminds him that the season is really about family.
We finished with a clip from the TV show "Peppa Pig," available on the Peppa's Christmas DVD:
If you'd like some more Christmastime books for preschoolers, try these: