Since "Reading is Sooooo Delicious" this summer, we finished off our spring session of infant toddler storytimes with yummy stories about food.  To access any of the titles in our library catalog, click on the picture of the book.
---
Books We Read
Tickle Tum is a fun, rhyming look at eating time with a toddler — you may even pick up some new ideas to get your child to eat at home.  One Little Spoonful is another look at encouraging little ones to eat their lunch – and since it names various parts of the body it's a fun way to bring that knowledge to your little one.  Brownie and Pearl Grab a Bite is a bright and colorful look at what a girl and her cat enjoy for lunch.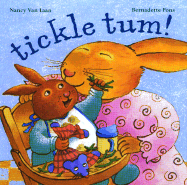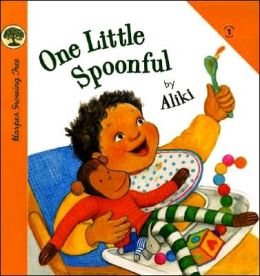 ---
Flannelboard Story
This flannelboard story was inspired by a wonderful picture book, Lunch, and is a great way not to just get your little ones naming fruits and vegetables, but also learning their colors.
---
Film We Watched
Our film was based on probably the best-loved story about eating!  How can you have a food storytime and not include everyone's favorite caterpillar?  This is a really wonderful video adaptation, and the DVD also has some other wonderful Eric Carle stories on it.
---
Children's Room Infant Toddler Storytime 6/4/13
---