Appreciation: Preschool Storytime
We shared stories about appreciation–being appreciative about yourself, your qualities, the things and people you have in your life.
Stories
Eraser by Anna Kang; illustrated by Christopher Weyant
Eraser is always cleaning up everyone else's mistakes. Except for Ruler and Pencil Sharpener, none of the other school supplies seem to appreciate her.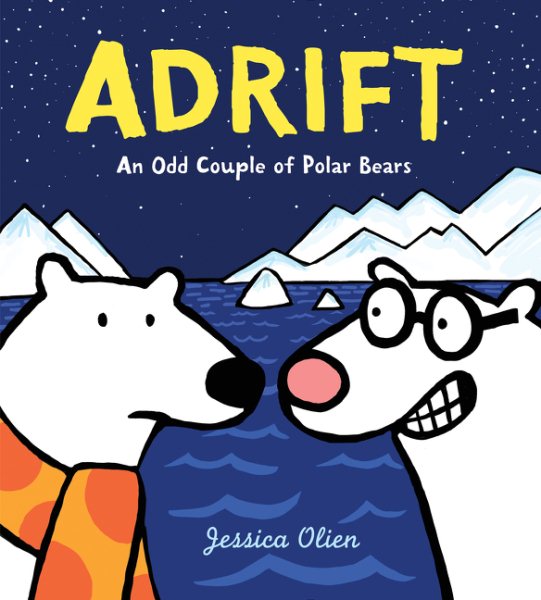 Adrift: An Odd Couple of Polar Bears by Jessica Olien
When Karl and Hazel find themselves alone together on a small ice floe, they learn to appreciate and like each other despite their differences.
Ava and the Rainbow (Who Stayed) by Ged Adamson
The rain had stopped and the sun was coming out. And Ava knew that meant one thing A RAINBOW! And not just any rainbow this was the most beautiful rainbow Ava had ever seen. She wished that it could stay up in the bright sky forever. When the rainbow was still there the next day, and the next day, Ava realized it was true the rainbow had decided to stay! Everyone loved the rainbow as much as Ava. And she was happy. But when people start to lose interest in the rainbow, Ava learns that sometimes the rare and special things in life are the most valuable and precious of all.
Flannelboard
Based on the picture book by Elizabeth Schoonmaker, this story was adapted for the flannel board.  Eula is a square cat and wishes she was round.  Her round cat friends try to cheer her up by showing Eula just how great it is to be square.
Film
"Sylvester and the Magic Pebble" 
based on the book by William Steig
In a moment of fright, Sylvester the donkey asks his magic pebble to turn him into a rock but then can not hold the pebble to wish himself back to normal again.
---
Pasadena Central Library Preschool Storytime 1/19/2019