Officially, our theme for the day was balloons. Unofficially, it was IMAGINATION.
---
Books We Shared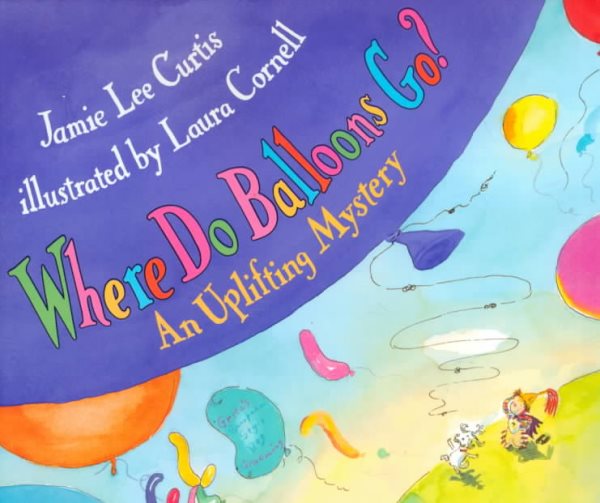 Jamie Lee Curtis and Laura Cornell's book Where Do Balloons Go? asks the question we've all wondered as we watch a balloon float higher and farther away from us. Curtis's trademark imaginative verse explores it from a child's point of view, asking questions like "can plain balloons read balloons printed with words?"
Although this book also begins with a child's question, Can One Balloon Make an Elephant Fly? by Dan Richards and Jeff Newman is really about the interaction between a child and his mom. They're at the zoo, and Mom is on her cell phone and her son is starting to get bored. So Mom puts the phone down and comes up with a really inspired, imaginative way to answer his question.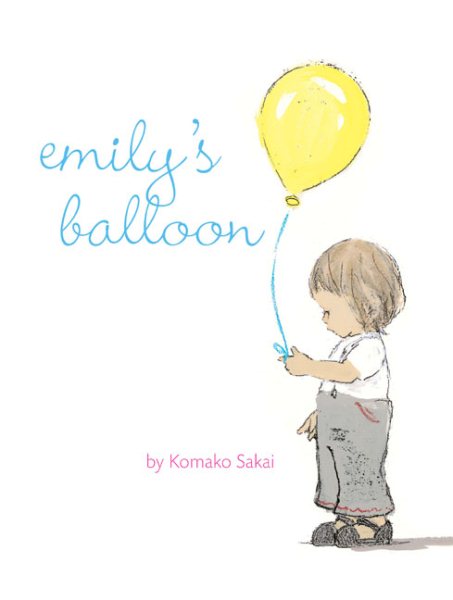 I love the simple, stripped-down narrative and illustrative style in Komako Sakai's book Emily's Balloon. Emily has a great day playing with her balloon, which floats to about her height when a spoon is suspended on its string. And when she loses it, we hear all the plans she had for it, like eating dinner with it and brushing her teeth with it. She's created a whole friendship with this balloon, and I think it's a sweet tribute to a child's imagination.
---
Flannel Boards We Shared
We used balloon felt pieces to sing a song about colors and another rhyme about numbers.
Five balloons in the sky
Way up high,
Watch them fly!
If one balloon pops
and down it drops,
How many balloons are left?
(to the tune of Twinkle Twinkle)
Pretty balloons in the air
Lots of colors we see there
Pink and yellow, green and blue
Can you see the colors too?
Pretty balloons in the air
Lots of colors we see there
---
Songs We Shared
We sang "If You're Happy and You Know It" from Disney's Children's Favorites 1.
We sang "Shake Your Sillies Out" from Raffi's Singable Songs Collection.
---
Video We Shared
We watched the title episode from Peppa Pig: The Balloon Ride DVD.
---
Continue the Fun at Home
If you want to read more books about balloons, check these out at your local Pasadena Public Library.