Miss Marie was out today, so I got to step in and present some fun storytimes about Hats.
Stories We Shared
In Jean Marzollo's Ten Cats Have Hats we counted different animals who had unusual accoutrements that rhymed with their name (one bear with a chair, two ducks with trucks…).  Then we visited a farm with a Silly Little Goose by Nancy Tafuri.  Goose just wants to find a place to make a nest, but every spot she finds is taken.  Will she ever discover a spot of her own?  Finally, we joined in as Brownie and Pearl See the Sights and do some shopping — including, of course, the hat shop!
To find any of these books in the library catalog, just click on the photos below.
Flannelboard Story
For our flannelboard story, we looked at many different types of hats and practiced our colors.
Hats of Every Color
from Totline March/April 2000
I'm a clown, a jolly fellow
My hat is the color yellow.
When I fight fires, I protect my head
My hat is the color red.
I catch robbers, here's a clue:My hat is the color blue.
I hide rabbits in my magic hat,
My hat is color black.
I'm a chef, I cook just right
My hat is the color white.
I'm a king, my crown is old.
It's a shiny shade of gold.
Film We Watched
Everyone found a hat that was just right in "Hats for Everyone" from Baby's First Word Stories: Getting Dressed.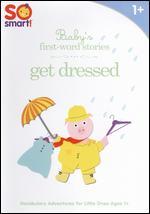 Continue the Fun
Have more hat fun by checking out these other titles from your Pasadena Public Library.