In today's storytime, we shared stories about cookies!
---
Books We Shared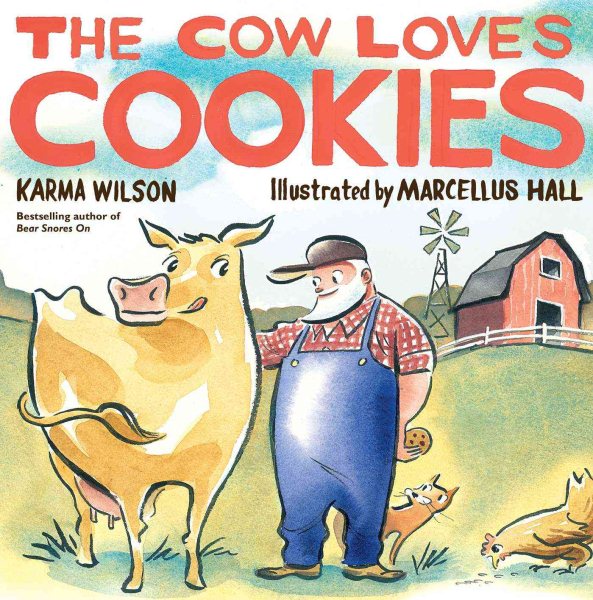 The Cow Loves Cookies by Karma Wilson, illustrated by Marcellus Hall
All the other animals on the farm eat their usual food.  But the cow loves cookies! Find out why in this fun rhyming romp!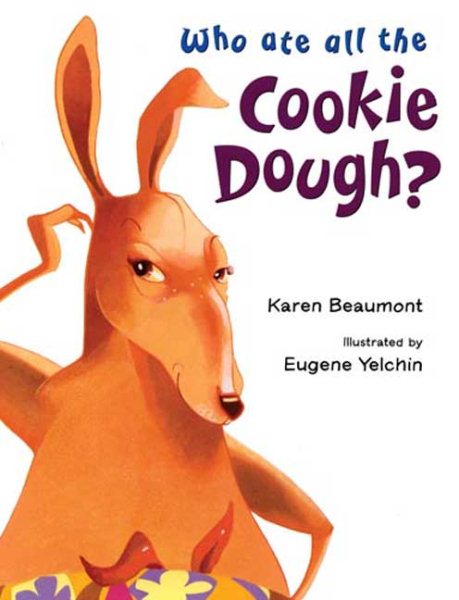 Who Ate All the Cookie Dough? by Karen Beaumont, illustrated by Eugene Yelchin
Kangaroo is making cookie dough — but suddenly, it's gone missing!  Who has taken it?  Do you know?
---
Flannelboard Story
With today's storytime, we counted cookies!
Counting Cookies


First, we counted out 10 cookies.  Next, we noticed that each of the cookies had a different number of chocolate chips!  Children in storytime came up and helped us place the cookies in the right spot on the baking tray depending on the number of chips we had.
The cookies then went in the "oven" and when they came out, we did this rhyme together:
Ten Little Cookies
Ten little cookies laying on a plate
Mom eats two and then there are 8.
When Dad comes home, two cookies he picks
Leaving on the plate only 6.
Brother comes home, slamming the door.
He eats two cookies, then there are 4.
When sister comes home, there are still a few
She eats a couple, then there are 2.
Baby wakes up. His nape is done.
He eats a cookie, then there is 1.
The cat jumps on the table and eats the last one.
Poor dog!  He's too late.  He only gets a crumb.
---
Fingerplays
Pretend to make cookies with this rhyme.  Doing the movements will help with little one's small motor skills too!
Making Cookies 
I am making cookie dough (point to self)
Round and round the beaters go (roll hands over hands)
Add some flour from a cup (pour from cup)
Stir and mix the batter up (pretend to self)
Roll them, cut them nice and neat (pretend to roll out with pin, then cookie cut)
Put them on a cookie sheet (pretend to lay out on cookie sheet)
Bake them, count them, 1, 2, 3 (count with fingers)
Then serve them to my friends for tea (pretend to eat cookies)
Patty Cake (Cookie Style)
Patty cake, patty cake, baker's man (clap hands together)
Bake me a cookie as fast as you can
Roll it (make a rolling motion with hands)
And Pat it (pat hands on your lap)
And mark it with a "C" (for cookie!) (draw a letter C in the air)
And it in the oven (mime putting tray in oven)
for you (point out)
and me! (point to yourself)
---
Music from CDs
Music always adds to storytime.  Here are some songs from CDs we shared:
"Clap Your Hands" from Wiggleworms Love You by Old Town School of Folk Music
"Shake Your Sillies Out" from A Child's Celebration of Silliest Songs by Raffi
---
Film We Watched
"The Duckling Gets a Cookie!?" from The Duckling Gets a Cookie!?… and More Stories by Mo Willems.  Based on the book by Mo Willems.
Pigeon is jealous of the Duckling!  How did Duckling get a cookie!?  Maybe Pigeon should take some of Duckling's advice and try asking – politely!
---
 Continue the Fun
Here are some more books about cookies to check out at your Pasadena Public Library Branch: