---
Books We Shared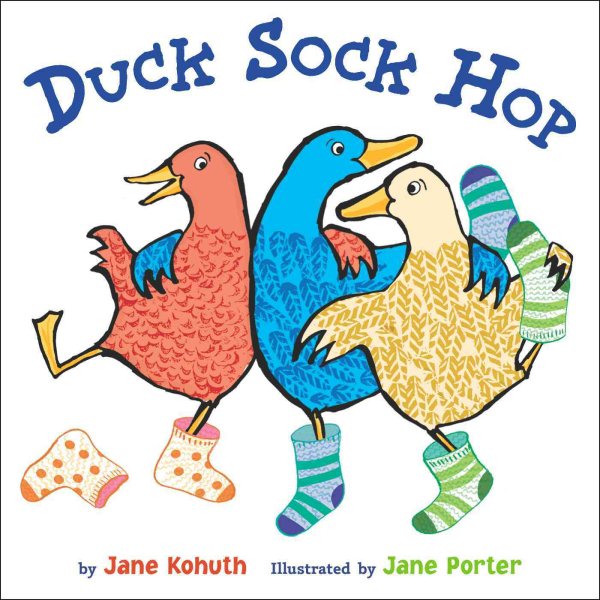 ---
Flannel Boards We Shared
Six Little Ducks
Six little ducks
That I once knew
Fat ones, skinny ones,
Fair ones, too
But the one little duck
With the feather on his back
He led the others
With a quack, quack, quack
Quack, quack, quack,
Quack, quack, quack
He led the others
With a quack, quack, quack
Down to the river
They would go
Wibble, wobble, wibble, wobble,
To and fro
But the one little duck
With the feather on his back
He led the others
With a quack, quack, quack
Quack, quack, quack,
Quack, quack, quack
He led the others
With a quack, quack, quack
Back from the river
They would come
Wibble, wobble, wibble, wobble,
Ho, hum, hum
But the one little duck
With the feather on his back
He led the others
With a quack, quack, quack
Quack, quack, quack,
Quack, quack, quack
He led the others
With a quack, quack, quack
Five Little Ducks
Five little ducks went out one day
Over the hill and far away
Mama duck said, "Quack, quack, quack, quack,"
but only four little ducks came swimming back…
Four little ducks went out one day
Over the hill and far away
Mama duck said, "Quack, quack, quack, quack,"
but only three little ducks came swimming back…
Three little ducks went out one day
Over the hill and far away
Mama duck said, "Quack, quack, quack, quack,"
but only two little ducks came swimming back…
Two little ducks went out one day
Over the hill and far away
Mama duck said, "Quack, quack, quack, quack,"
but only one little duck came swimming back…
One little duck went out one day
Over the hill and far away
Mama duck said, "Quack, quack, quack, quack,"
but no little ducks came swimming back…
No little ducks went out one day
Over the hill and far away
Mama duck said, "Quack, quack, quack, quack,"
and all five ducks came swimming back.
---
Letter of the Day: D
We trace a big "D" in the air with our fingers, and then talk about words that start with D. Today, in one storytime when I brought out the dinosaur and asked "what is this?" a kid said "Triceratops!!" Well, he got me there… 🙂
Action Songs & Bounces We Shared
We share a lot of songs, bounces & rhymes during storytime!
You'll find lyrics/words to those songs & rhymes we shared without CD accompaniment here.
Where is Thumbkin?
(Tune: Frere Jacques)
(hide hands behind your back)
Where is Thumbkin? Where is Thumbkin?
Here I am! Here I am! (bring out each hand with thumb sticking up)
How are you today, sir? Very well and thank you! (thumbs talk to each other)
Run away! Run away! (Hands hide again behind back)
Two Little Blackbirds
(Tune: I'm a Little Teapot)
Two little blackbirds sitting on a hill (show one finger on each hand)
One named Jack and the other named Jill
Fly away Jack and fly away Jill (hide hands one at a time behind your back)
Come back Jack and come back Jill (return hands to front one at a time)
Open, Shut Them
Open, shut them
Open, shut them
Give a little clap, clap, clap
Open, shut them
Open, shut them
Place them on your lap, lap, lap
Creep them, crawl them
Creep them, crawl them
right up to your chin, chin, chin
Open up your little mouth but….
DO NOT LET THEM IN!
Goodbye Friends (song in sign)
Click here for video:  Goodbye Friends 
Goodbye friends, goodbye friends
Goodbye friends, it's time to say goodbye.
---
Music from CDs We Shared
Children love to sing and dance to music.  Here are some of the songs/bounces on CD that we used in storytime.
"Clap Everybody and Say Hello" from Sally Go Round the Sun by Kathy Reid-Naiman
"Row, Row, Row Your Boat" from Songs for Wiggleworms by Old Town School of Folk Music
---
Video We Shared
We watched "Duck on a Bike," animated from the book by David Shannon.
Continue the Fun
Here are some more books about ducks to check out at your Pasadena Public Library Branch: