A mermaid who is a human while on land prepares for the Midsummer Sea Festival at the underwater palace but must find the merboy and his pet turtle, who are at risk of missing the event.
Is It a Mermaid? By Candy Gourlay; illustrated by Francesca Chessa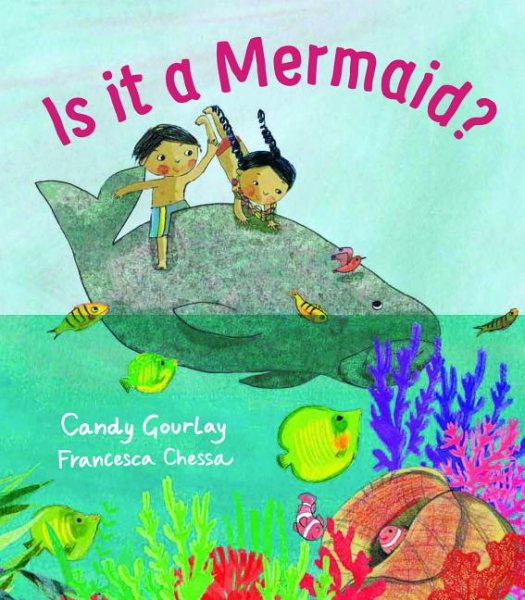 When Benjie and Bel find a strange creature on a tropical beach they know it's a dugong. But the dugong insists she is a beautiful mermaid and to prove it, she shows them her mermaid's tail and sings them a mermaid song. The children aren't convinced but they play with their new friend all the same. When it's time for her to go back to sea, there is one surprise left – could she be a mermaid after all?
In this adaptation of the traditional nursery rhyme, a mermaid swims through the ocean swallowing various marine animals, starting with a shark, while two children ask questions and comment on the different creatures.
Flannelboard / Guessing Game:
Guess the Sea Animal! 
Film:
 A rainy day can't put a damper on Little Bear's fun, as he leads his friends through outdoor and indoor activities including puddle-jumping and acting in a play. Little Bear, his family and friends go on a picnic by the lake. As Little Bear swims by himself, he spots and meets a mermaid.