Last week our storytime focused on gardens and the many different kinds of plants we can grow!
---
Books We Shared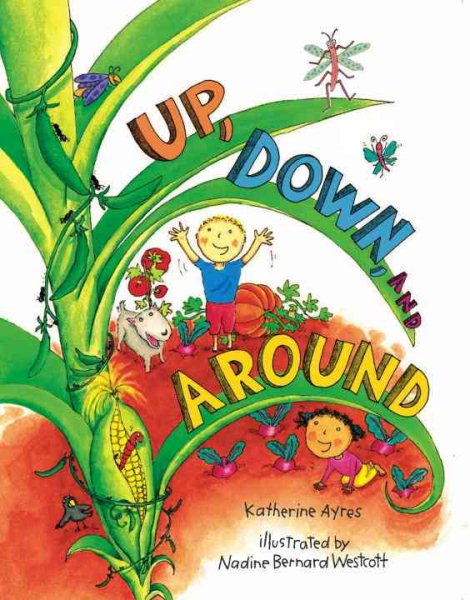 Up, Down and Around by Katherine Ayres and illustrated by Nadine Bernard Westcott shows us that the food we eat doesn't just grow up. It grows down into the ground, or around on twisted vines. While we read the book, we raised our hands each time we talked about plants growing up, and lowered our hands when we talked about roots growing down, and waved our hands for the vines twilring around.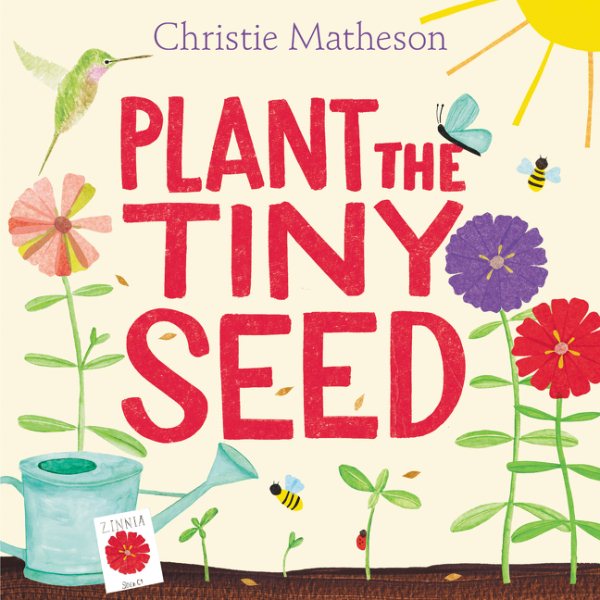 Plant the Tiny Seed by Christie Matheson invites kids to press the seed into the dirt, jiggle the book to scatter seeds from flowers, and touch a cloud to make it rain! Children also learn about basic flower life stages.
Flannel Boards We Shared
Letter of the Day: G
We made a big capital "G" in the air, and brought out felt pictures of different objects that begin with G, and guessed what they were.
Out in the Garden
Out in the garden
growing in the sun
Were 5 pretty flowers
and my mommy picked one!
Out in the garden
growing in the sun
Were 4 pretty flowers
and my daddy picked one!
Out in the garden
growing in the sun
Were 3 pretty flowers
and my brother picked one!
Out in the garden
growing in the sun
Were 2 pretty flowers
and my sister picked one!
Out in the garden
growing in the sun
Was 1 pretty flower
and I picked that one!
Nursery Rhyme We Shared
Mary, Mary quite contrary
How does your garden grow?
With silver bells
and cockle shells
and pretty maids all in a row!
Action Songs & Bounces We Shared
We share a lot of songs, bounces & rhymes during storytime!
You'll find lyrics/words to those songs & rhymes we shared without CD accompaniment here.
Here is a Green Leaf
We used scarves, crumpled up in our hands and spread out, to be the flowers:
Here is a green leaf, and here is a green leaf (show thumbs)
and that, you see, makes two
Here is the bud that makes the flower (crumple your scarf and press your hands together)
Now watch it bloom for you! (open your hands and let the scarf expand)
(Source: Jbrary)
Way Up High in the Apple Tree
Way up high in the apple tree
Two little apples smiled at me
I shook that tree as hard as I could
Mm Mm Mm those apples were good!
(See a video of Youth Services Manager Angela Arzu singing this song: http://pasadena-library.net/kids/fingerplay-ppl/#appletree)
Five Fat Peas
Five fat peas in a pea pod pressed
One grew, two grew, and so did all the rest
They grew and they grew and they did not stop
Until one day the pod went POP!
(See a video of how to do this fingerplay: https://www.youtube.com/watch?v=enZsxF18Fzs)
Peekaboo
Peekaboo, where are you
hiding in your… PLACE! PEEKABOO!
Peekaboo, I see you
and your smiling… FACE! PEEKABOO!
One Bright Scarf
One bright scarf waiting for the wind to blow
Toss it up high and wave it down low
Wiggle it fast, and wiggle it slow
Hey! Where did it go?
(See a video here: Jbrary)
Goodbye Friends (song in sign)
Click here for video:  Goodbye Babies (Friends) 
Goodbye babies, goodbye babies
Goodbye babies, it's time to say goodbye.
Music from CDs We Shared
Children love to sing and dance to music.  Here are some of the songs/bounces on CD that we used in storytime.
"Clap Everybody and Say Hello" from Sally Go Round the Sun by Kathy Reid-Naiman
"Popcorn" from Shining Like a Star by Laura Doherty
Continue the Fun
Here are some more books about gardens to check out at your Pasadena Public Library Branch: