Art – Preschool Storytime
This weekend we shared stories about art and creativity, and children did some art of their own!
Stories
Louise Loves Art by Kelly Light – After drawing a picture of her cat, a young girl searches for the perfect place to hang her masterpiece. Meanwhile, her little brother creates his own masterpiece with scissors, and a drawing of a cat. Louise is a great sister, though, so she is able to step back and see her brother's art as being equally valued and puts it on the Gallery du Fridge.
Snap by Hazel Hutchins and illustrated by Dusan Petricic – Even when his crayons break or get lost, Evan uses his imagination and inventiveness to create new and exciting art.
What Do You Do With An Idea? by Kobi Yamada and illustrated by Mae Besom – A boy has an idea which makes him uncomfortable at first but he discovers it is magical and that, no matter what other people say, he should give it his attention. This one touched many of the adults in the room, and one parent said he plans on buying himself a copy!
Flannel
The Proud Artist and the Clever Boy – I found this story Linda Meuse adapted from a Vietnamese folktale and shared on the blog Notes from the Story Room. I didn't like the way the images printed out though, so I found my own clipart and changed the story just slightly.
Five Little Raindrops – I found the words on The Storytime Lady's Blog, Recipes for Reading, and created the felt pieces so that the raindrops would be on rainbow squares. They start like this:
And end like this:
Five little raindrops
(hold up five fingers)
Dancing on the walk
(dance hand up and down, wiggling fingers)
Pitter patter, pitter patter, that's the way they talk.
(pat hands on legs to make a pitter patter noise)
Out comes the yellow sun, shining in the sky
(raise arms up like the sun)
And away goes one raindrop
(hold up one finger)
Bye, bye, bye!
(wave goodbye)
(https://thestorytimelady.wordpress.com/2012/02/10/five-little-raindrops/)
Songs
"Clap Your Hands" from Wiggleworms Love You
"Shake My Sillies Out" from Raffi: The Singable Songs Collection
"The Dot Song" and "Louise Loves Art" from Emily Arrow's Storytime Singalong Vol. 1
Film
"The Dot" from The Dot…and more stories to make you feel good DVD. Vashti doesn't think she can draw, but her teacher encourages her to "just make a mark and see where it takes you." An animated reading of the book by Peter H. Reynolds.
Activity
Since our theme was art, I distributed our whiteboards and dry-erase markers and encouraged the kids to draw while we listened to Emily Arrow's song about the book "Louise Loves Art." Then we invited the kids to stand in the front and show their pictures. A few of them did! Parents said the kids really enjoyed that activity. It's important to give preschool children lots of opportunities to draw; it builds many skills they will need for becoming literate both as readers and as writers.
Continue the Fun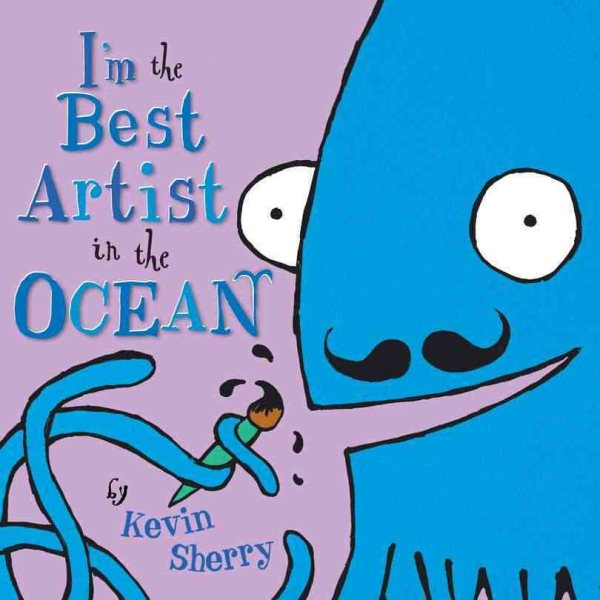 I'm the Best Artist in the Ocean by Kevin Sherry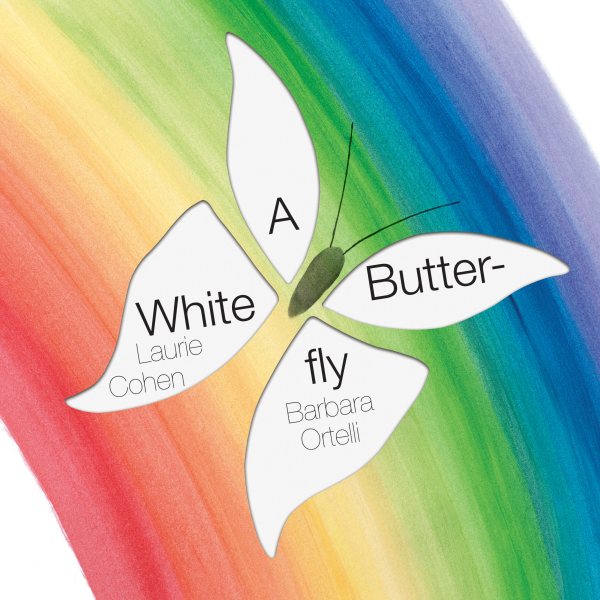 A White Butterfly by Laura Cohen, illustrated by Barbara Ortelli
By Mouse and Frog by Deborah Freedman