Infant Storytime – Spring Session – Colors, Colors All Around!
Our storytime was all about colors today!  For a printable, comprehensive list of the songs, bounces, and rhymes we shared (including lyrics/words),  please click here: Infant Songs-Rhymes Colors
Along with reading Brown Bear, Brown Bear What Do You See? by Bill Martin, Jr., we enjoyed a colorful pop-up book titled Colors pop-up Peekaboo!  This book appeals to infants and toddlers, primarily for color identification and three-dimensional appeal.  Each page focused on a different color with a special friend hiding behind a peekaboo flap.  The elements of guessing and the colorful visuals made this the perfect book to establish today's theme!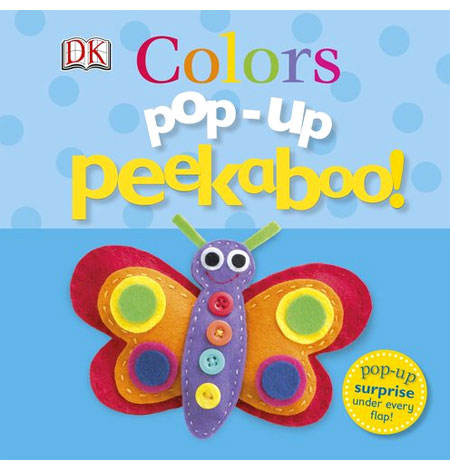 For reinforcement, we repeated Brown Bear, Brown Bear…in a flannel story.  The babies were drawn to the colors and shapes as I placed each animal in the story on the flannel board.   I like using repetition and rhyme to create patterns that are easily recognizable and enhance visual and verbal development.
BROWN BEAR FLANNEL STORY:
OUR NURSERY RHYME:
"Little Boy Blue"
Little Boy Blue, come blow your horn!
The sheep's in the meadow,
The cows in the corn.
Where is the little boy who looks after the sheep?
He's under the haystack, fast asleep.
Will you wake him?  No, not I!
For if I do, he'll surely cry.

 MORE BOOKS TO SHARE AT HOME: