Bugs! Bugs! Bugs!
We read stories about bugs in Tuesday's Infant Toddler Storytimes.  Well some of the adults (one in particular) weren't too happy about this, but when I assured them I didn't have any REAL bugs in my storytime arsenal (just some stories and flannels ABOUT bugs) they settled down.  🙂  We shared some great pop-up bugs in Bedtime Bugs, beautiful illustrations of all kinds of bugs in Bugs! Bugs! Bugs! AND we identified some bugs that hop, flap, creep and crawl in I Like Bugs!
So, a little bug lesson – a bug is a type of insect.  Sometimes we use the terms interchangeably but we really shouldn't.  Of course, I didn't worry about this too much with the infants and toddlers.  Another interesting tidbit you may/may not be aware of:   Spiders aren't insects!  Do you know some of the differences?  I've listed them below – just for fun!  If your toddler seems intrigued by bugs, you might want to point out the following:
Legs:
Insects: 6
Spiders: 8
Meals:
Insects: a wide variety — some even eat plastic, paper, and lint
Spiders: mostly insects, but some even eat small frogs or mice
Antennae (an-TEH-nee):
Insects:  yes — that's how they smell
Spiders: no — they sense through bristles on their legs
Wings:
Insects: usually
Spiders: never
Body Sections:
Insects: 3: head, thorax, abdomen
Spiders: 2: cephalothorax (seh-fuh-luh-THOR-ax), abdomen
Information adapted from Science World.
Well enough for my little lecture on "bugs"…here's some of what we shared during Tuesday's storytimes:
Stories: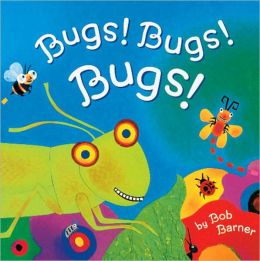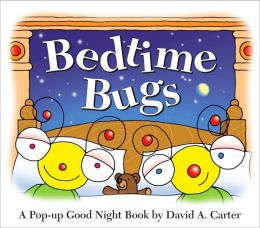 Some of our "guest" bug puppets:  Our butterfly named "Precious" & our bumblebee named "Bunny"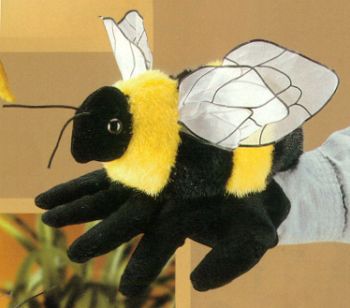 For Infants:
Songs:  Welcome Song, Hello Babies (in sign), Twinkle Twinkle Little Star, Itsy Bitsy Spider, Goodbye Babies (in sign)
Bounces for infants:  Dickery Dickery Dare, The Grand Old Duke of York, This is the way the Ladies Ride…Trit Trot to Boston
Nursery Rhyme Flannel:  Little Miss Muffett…
Tickle:  Round and Round the Garden…
Action Song:  Clap Tap and Bend
For Toddlers:
Flannelboard:
Five Little Ladybugs
Five little ladybugs sitting on a leaf
Soaking in the sunshine and the soft warm breeze
Along came a bird, quiet as can be
And snatched that ladybug off that leaf
Four, three, two, one…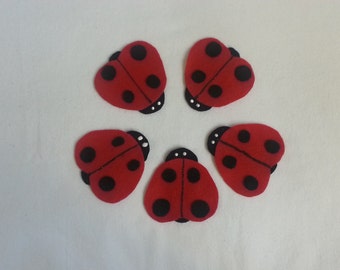 Other action rhymes/fingerplays:  Open Shut Them, This is Big, My Head My Shoulders My Knees My Toes; Two Little Blackbirds (Storytime Remix)
Songs:  Clap Your Hands (Wiggleworms CD), Twinkle Twinkle Little Star, Itsy Bitsy Spider, Big Gigantic Spider, Hello & Goodbye Babies (in sign)
DVD:   Iggy Finds a Ladybug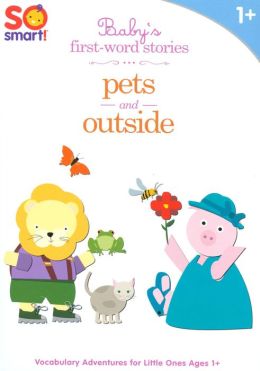 Some more books about bugs to share at home: