Giraffes: Preschool Storytime
For our Saturday Preschool storytime we shared stories some tall and quiet friends — giraffes!
---
Books We Shared

Having a giraffe friend sounds like fun, right?  Maybe not, as we found out in Giraffes Ruin Everything by Heidi Schulz, illustrated by Chris Robertson.  Birthday parties, the park, ice cream — all of these things are ruined for our narrator by a giraffe.  Is there anything that giraffes make better?  Find out by reading this silly story.
Our second book, Abigail by Catherine Rayner, featured a giraffe who loves to count.  But all the things around her move before she finishes counting them.  Can her friends help her find the perfect thing to count?  You can count on it in this sweet tale.
---
Flannelboard Story
Abigail the giraffe would have liked the flannelboard story we shared, because it's all about counting!
Color and Count Giraffes


idea taken from Making Learning Fun
First, we figured out what color the spots were on one giraffe.  Then we sang this song:
(To the tune of "Mary Wore Her Red Dress")
This giraffe has red spots,
red spots, red spots.
This giraffe has red spots.
Count them with me now.
Count the spots on the giraffe, then bring out another giraffe and repeat.
With the blank giraffe we sang:
This giraffe has no spots,
no spots, no spots.
This giraffe has no spots.
No more spots to count.
It's hard to see from the photo, but the spots the giraffes have are:
red
blue
green
orange
purple
---
Movements
We pretended we were tall, tall giraffes with this movement.
I'm a Giraffe
I'm a big tall giraffe stretching way up high (reach arms up overhead)
A big tall giraffe, I almost reach the sky (stand up on tip toes)
I eat the leaves from the tallest of trees (pretend to eat like giraffe, rub tummy)
And when I run I move with ease (run in place)
I'm a big tall giraffe stretching way up high (reach arms up overhead)
Way… up… high! (stand on tip toes)
rhyme taken from: Mansfield/Richland County Public Library
Film We Watched
"Giraffes Can't Dance" from Shrinking Violet …and more stories for young performers. Based on the book by Giles Andreae and Guy Parker-Rees
Every year, the jungle has a dance off.  When Gerald the giraffe steps into the center perform, all the other animals laugh at him – he's so clumsy!  But they are in for a surprise later in the night when they see Gerald dancing under the light of the moon.
---
 Continue the Fun
Here are some more giraffe books to check out at your Pasadena Public Library Branch: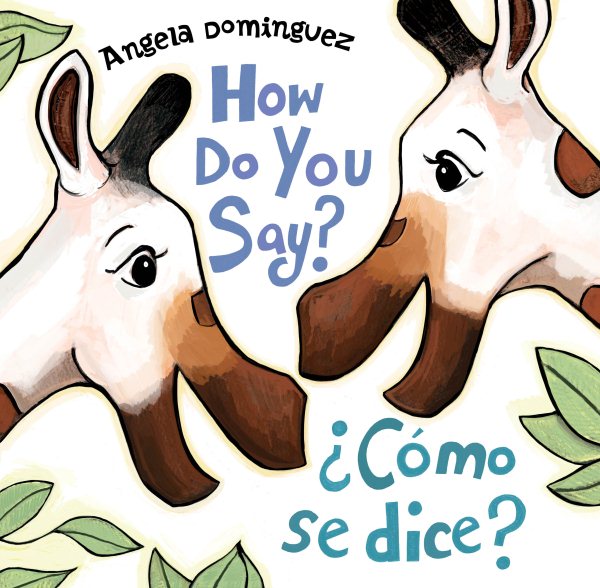 Preschool Storytime, Central Library 7/15/2017