Writing Parties September and October
Every month on the 2nd Tuesday, kids between the ages of 5 and 8 come to the library to hear a story and engage with a creative writing prompt inspired by that story. In September, we read the book Diary of a Wombat by Jackie French and illustrated by Bruce Whatley. In it, a wombat's life is interrupted by strange new neighbors (humans) who introduce both challenges (such as doors to chew through) and rewards (carrots).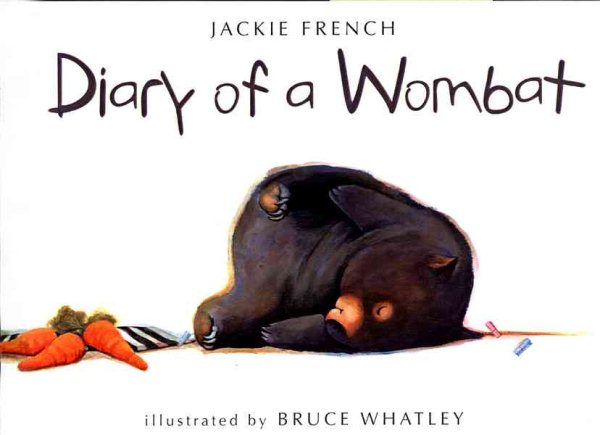 Kids wrote a diary of an animal of their choosing. They browsed through nonfiction books about the animal of their choice, and incorporated at least one fact that they learned in their animal's diary, and one problem that we brainstormed on a notepad.
Yesterday, we did a writing prompt about magical realism based on the book The Key to Extraordinary by Natalie Lloyd. Normally we read a picture book but I just read a few selections from this chapter book which is the Young Reader's League pick for 2017. It's a beautiful book, and although ghosts are a major theme in the book it is more sweet than scary.
Natalie Lloyd has a skill for coaxing readers to suspend our disbelief so that we can enjoy the magical events that are unfolding. She places those magical events in context with characters who all witness the event and interpret it in different ways. After I read an excerpt about the "Gypsy Rose Summer," I asked the kids how they know that (in the world of the book) this really happened. They said they knew that by how different people felt the petals, how many people saw the petals, how everybody heard the noise. A group of people are witnessing something extraordinary and unexplained, and they all have different interpretations of what's going on.
We did a group writing activity about how a ghost like the ghosts of Blackbird Hollow would get our attention. We listed our favorite things, voted on one, and then came up with a character description for a ghost who would haunt us by using that favorite thing.
Then we did a writing activity on our own, developing that idea further by adding what different people would say about the haunting.
Kids read their stories:
At the end of class two kids' names were drawn to receive a free copy of The Key to Extraordinary! And on Thursday, November 16th at 6:30 pm, they'll have an opportunity to get their books signed when Natalie Lloyd comes to Pasadena Public Library for our Young Reader's League celebration! We're flying her in all the way from Tennessee. We're so excited to have her. Please tell your friends–this will be an author visit not to be missed!