We saw news of this fantastic project by street artist Jan Is De Man and his collaborator, tattoo artist Deef Feed, on an apartment building in the Netherlands city of Utrecht. The artists painted one side of the building to give the illusion of an enormous bookshelf, stocked with titles recommended by local residents.
This prompted us to share some of PPL staff's favorite and recommended reads. Fiction, nonfiction; for kids, teens, and adults. We don't just work here, we read the books, too!
Happy Reading!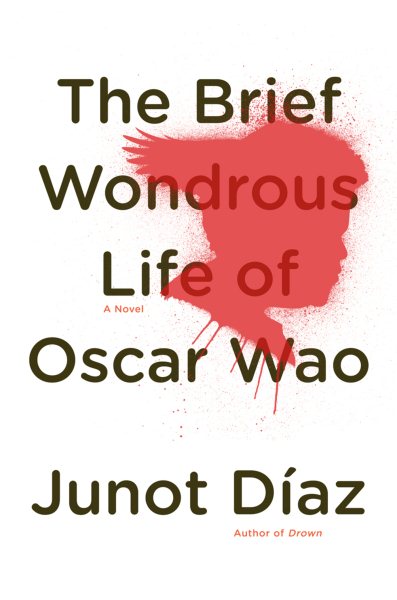 The Brief Wondrous Life of Oscar Wao by Junot Díaz  ~Recommended by AnnMarie
[Find it in audiobook, Spanish, or Korean via Glendale Public Library, as well as in book group kit via Glendale Public Library]
"Probably a lifetime fave of mine is The Brief Wondrous Life of Oscar Wao by Junot Díaz. I've read that one a few times over. It's one I keep returning to because of the lyricism of the prose, with its spoken word poetry quality, and the powerful characters you feel like you know personally by the end of the book. I recommend it to fans of One Hundred Years of Solitude by Gabriel Garcia Marquez, for its epic scale showing several generations of a family oppressed by a brutal dictator's regime. For all that, it has a lot of humor in it. The narrator feels like a goofball you might have known in college.
"Another lifetime fave: A Prayer for Owen Meany, by John Irving. Owen is this eccentric young person with an exceptionally kind heart, who has all these strange goals that turn out to be for a great destiny."
How To Be Happy by Lama Zopa Rinpoche ; edited by Josh Bartok and Ailsa Cameron  ~Recommended by Melvin
"I found this book to be quite beneficial in my life, so I thought I'd share and La Pint has it too! It is an easy read that gives advice and guided meditations on how to transform our problems into opportunities to create happiness and how to infuse our lives with compassion and loving kindness for those around us and for ourselves."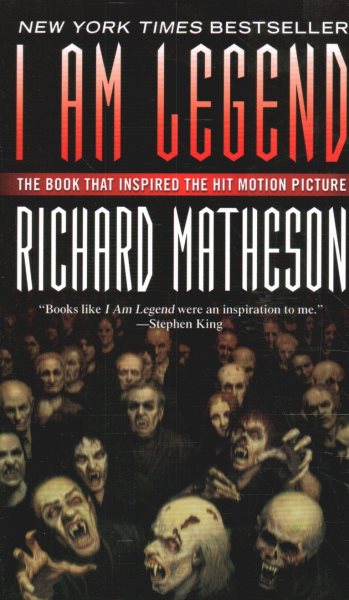 I Am Legend by Richard Matheson  ~recommended by Gerardo I.
[Find the eBook]
"I Am Legend by Richard Matheson is one of my favorite books of all time. It combines elements of science fiction and horror. In a world where humanity has been wiped out by a virus, vampire-like creatures roam the wasteland that is Los Angeles. Robert Neville, the lone survivor, scours what is left of the city for supplies by day, while boarding up in his fortified house by night.  The book was published in 1954 and there have been three film adaptations since. Forget the films, stick to the book. The novel is a tale of survival and predates the traditional vampire and zombie sub-genre by decades."
"How quickly one accepts the incredible if only one sees it enough."
― Richard Matheson, I Am Legend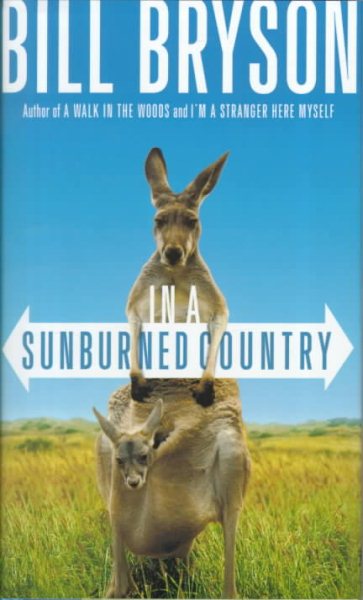 In a Sunburned Country by Bill Bryson  ~Recommended by Jennifer
[Find it in Large Type or eBook]
"All of Bill Bryson's travelogues make me laugh, but this one is my favorite. He has a gift for looking at the unusual with wit, self-deprecation, and charm and reading this book about Australia is the next best thing to hopping on a plane to go there yourself."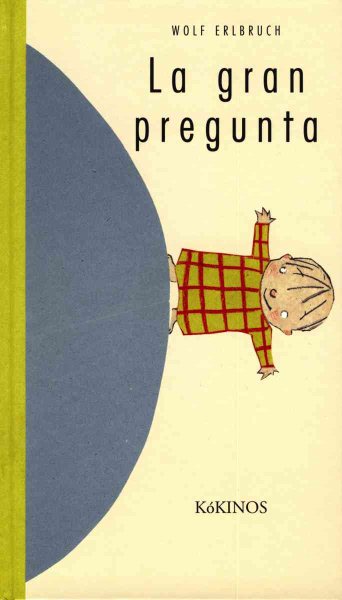 La Gran Pregunta by Wolf Erlbruch  ~Recommended by Shauna
[Pasadena Public Library's copies are in Spanish]
"This picture book remains one of my favorites–for readers of any age. Each 2-page spread features a different person (a baker, a grandmother, a pilot) or animal (a cat, a bird, a rabbit) with their own answer to "the big question," which never appears in the text, but is made obvious by the responses. Beautiful simple and modern illustrations, coupled with brief, straightforward text, it reads like poetry.  It is a lovely way to ponder the biggest question of all: "Why am I here?" for even very young children. It's also a lovely invitation to think about how different perspectives affect the answer.  The final pages leave space for a reader to add new answers to the big question as they discover them."
Mountains Beyond Mountains: The Quest of Dr. Paul Farmer, A Man Who Would Cure the World by Tracy Kidder  ~Recommended by Marie Plug
"This book gave me my life back, inspired me to obtain my Master of Public Health degree and taught me that everyone has the personal power and responsibility to alleviate human suffering – incrementally, through hard work, with relentless vision and on the wings of grace. "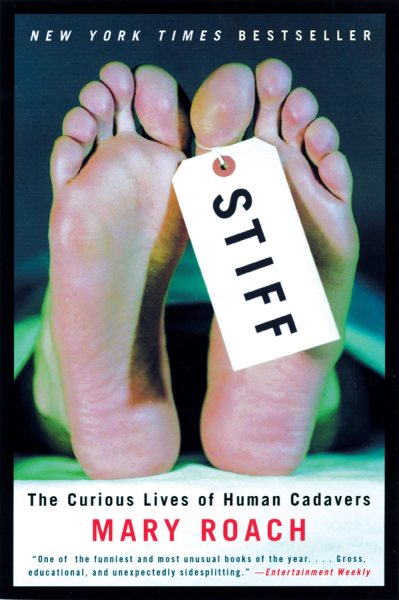 Stiff: The Curious Lives of Human Cadavers by Mary Roach  ~Recommended by Veronica
[Find it in Large Type, eBook, or Korean via Glendale Public Library]
"This quirky yet highly educational work of non-fiction explains the many uses of human cadavers throughout history. Roach's writing style is hilarious, but never gratuitous or disrespectful."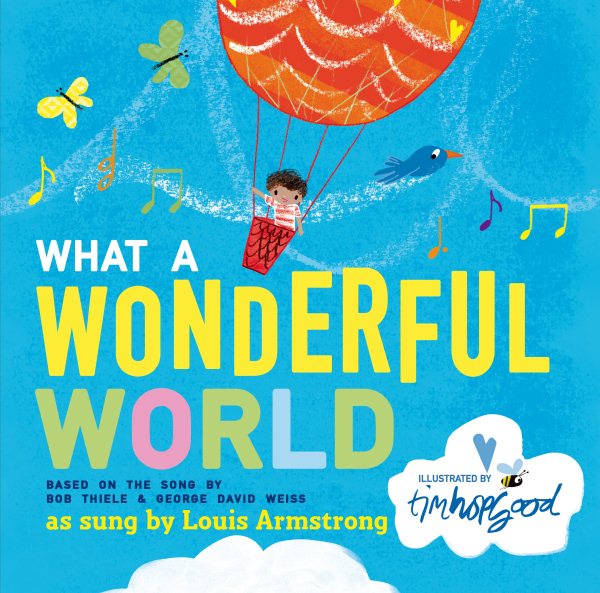 What a Wonderful World, based on the song by Bob Thiele & George David Weiss ; [as sung by Louis Armstrong]; illustrated by Tim Hopgood  ~Recommended by Mike S.
"The lyrics, as sung by Louis Armstrong, and great illustrations make this a fantastic storytime selection, either in the library or at home. And when the weather turns cold, Hopgood's Walking in a Winter Wonderland is a swell pick, too."