July 26, 2017 marked the 20th anniversary of the publication of the first Harry Potter book in Great Britain and the start of a global phenomenon. Translated into 67 languages, with millions of copies sold, Harry Potter has become one of the most read and beloved stories in the world of readers both young and old. If you are a Harry Potter lover that's a little more on the grown-up side and you're looking for something new to read, take a look at the list of books below specifically for adult Harry Potter fans.
All the Birds in the Sky by Charlie Jane Anders
Childhood friends Patricia Delfine and Laurence Armstead didn't expect to see each other again, after parting ways under mysterious circumstances during high school. After all, the development of magical powers and the invention of a two-second time machine could hardly fail to alarm one's peers and families.
But now they're both adults, living in the hipster mecca of San Francisco, and the planet is falling apart around them. Laurence is an engineering genius who's working with a group that aims to avert catastrophic breakdown through technological intervention into the changing global climate. Patricia is a graduate of Eltisley Maze, the hidden academy for the world's magically gifted, and works with a small band of other magicians to secretly repair the world's ever-growing ailments. Little do they realize that something bigger than either of them, something begun years ago in their youth, is determined to bring them together–to either save the world, or plunge it into a new dark ages.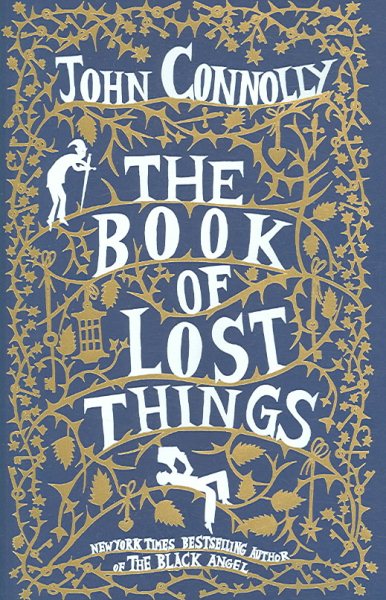 The Book of Lost Things by John Connolly
High in his attic bedroom, twelve-year-old David mourns the death of his mother. He is angry and alone, with only the books on his shelf for company. But those books have begun to whisper to him in the darkness, and as he takes refuge in his imagination, he finds that reality and fantasy have begun to meld. While his family falls apart around him, David is violently propelled into a land that is a strange reflection of his own world, populated by heroes and monsters, and ruled over by a faded king who keeps his secrets in a mysterious book… The Book of Lost Things.
An imaginative tribute to the journey we must all make through the loss of innocence into adulthood, John Connolly's latest novel is a book for every adult who can recall the moment when childhood began to fade, and for every adult about to face that moment.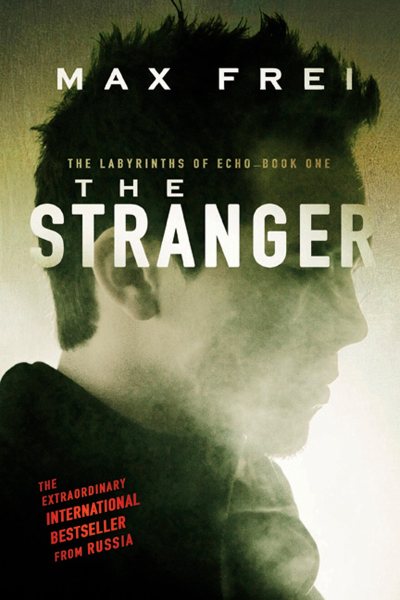 The Stranger by Max Frei
Max Frei was a twenty-something loser, a big sleeper (that is, during the day; at night he can't sleep a wink), a hardened smoker, and an uncomplicated glutton and loafer. But then he got lucky. He contacts a parallel world in his dreams, where magic is a daily practice. Once a social outcast, he's now known in his new world as the "unequalled Sir Max." He's a member of the Department of Absolute Order, formed by a species of enchanted secret agents; his job is to solve cases more extravagant and unreal than one could imagine-a journey that will take Max down the winding paths of this strange and unhinged universe.
Neverwhere by Neil Gaiman
Richard Mayhew is an unassuming young businessman living in London, with a dull job and a pretty but demanding fiancee. Then one night he stumbles across a girl bleeding on the sidewalk. He stops to help her–and the life he knows vanishes like smoke.
Several hours later, the girl is gone too. And by the following morning Richard Mayhew has been erased from his world. His bank cards no longer work, taxi drivers won't stop for him, his landlord rents his apartment out to strangers. He has become invisible, and inexplicably consigned to a London of shadows and darkness a city of monsters and saints, murderers and angels, that exists entirely in a subterranean labyrinth of sewer canals and abandoned subway stations. He has fallen through the cracks of reality and has landed somewhere different, somewhere that is Neverwhere.
For this is the home of Door, the mysterious girl whom Richard rescued in the London Above. A personage of great power and nobility in this murky, candlelit realm, she is on a mission to discover the cause of her family's slaughter, and in doing so preserve this strange underworld kingdom from the malevolence that means to destroy it. And with nowhere else to turn, Richard Mayhew must now join the Lady Door's entourage in their determined–and possibly fatal–quest.
For the dread journey ever-downward–through bizarre anachronisms and dangerous incongruities, and into dusty corners of stalled time–is Richard's final hope, his last road back to a "real" world that is growing disturbingly less real by the minute.
The Magicians by Lev Grossman
Quentin Coldwater is brilliant but miserable. A senior in high school, he's still secretly preoccupied with a series of fantasy novels he read as a child, set in a magical land called Fillory. Imagine his surprise when he finds himself unexpectedly admitted to a very secret, very exclusive college of magic in upstate New York, where he receives a thorough and rigorous education in the craft of modern sorcery.
He also discovers all the other things people learn in college: friendship, love, sex, booze, and boredom. Something is missing, though. Magic doesn't bring Quentin the happiness and adventure he dreamed it would. After graduation he and his friends make a stunning discovery: Fillory is real. But the land of Quentin's fantasies turns out to be much darker and more dangerous than he could have imagined. His childhood dream becomes a nightmare with a shocking truth at its heart.
At once psychologically piercing and magnificently absorbing, The Magicians boldly moves into uncharted literary territory, imagining magic as practiced by real people, with their capricious desires and volatile emotions. Lev Grossman creates an utterly original world in which good and evil aren't black and white, love and sex aren't simple or innocent, and power comes at a terrible price.
The Night Circus by Erin Morgenstern
The circus arrives without warning. No announcements precede it. It is simply there, when yesterday it was not. Within the black-and-white striped canvas tents is an utterly unique experience full of breathtaking amazements. It is called Le Cirque des Rêves, and it is only open at night.
But behind the scenes, a fierce competition is underway—a duel between two young magicians, Celia and Marco, who have been trained since childhood expressly for this purpose by their mercurial instructors. Unbeknownst to them, this is a game in which only one can be left standing, and the circus is but the stage for a remarkable battle of imagination and will. Despite themselves, however, Celia and Marco tumble headfirst into love—a deep, magical love that makes the lights flicker and the room grow warm whenever they so much as brush hands.
True love or not, the game must play out, and the fates of everyone involved, from the cast of extraordinary circus performers to the patrons, hang in the balance, suspended as precariously as the daring acrobats overhead.
The Name of the Wind by Patrick Rothfuss
Told in Kvothe's own voice, this is the tale of the magically gifted young man who grows to be the most notorious wizard his world has ever seen. The intimate narrative of his childhood in a troupe of traveling players, his years spent as a near-feral orphan in a crime-ridden city, his daringly brazen yet successful bid to enter a legendary school of magic, and his life as a fugitive after the murder of a king form a gripping coming-of-age story unrivaled in recent literature. A high-action story written with a poet's hand, The Name of the Wind is a masterpiece that will transport readers into the body and mind of a wizard.
St. Lucy's Home for Girl's Raised by Wolves by Karen Russell
In these ten glittering short stories, debut author Karen Russell takes us to the ghostly and magical swamps of the Florida Everglades. Here, wolf-like girls are reformed by nuns; a family makes its living wrestling alligators in a theme park; and little girls sail away on crab shells. Filled with stunning inventiveness and heart, St. Lucy's Home for Girls Raised by Wolves introduces a radiant new writer.