We lost another icon this week, with the news that Gene Wilder passed away from complications of Alzheimer's at the age of 83. A uniquely funny man and creative madman, the following titles are just a taste of his witty, weird style. If you've never seen any of his now-classic films, or perhaps didn't know he wrote fiction (and a memoir) later in his life, we hope you'll read, listen to, or watch some of his work and have a few more laughs to honor him.
Kiss Me Like a Stranger: My Search for Love and Art by Gene Wilder
Wilder writes compellingly about the creative process on stage and screen, and divulges moments from life on the sets of some of the most iconic movies of our time.
In this book, he talks about everything from his experiences in psychoanalysis to why he got into acting and later comedy (his first goal was to be a Shakespearean actor), and how a Midwestern childhood with a sick mother changed him. Wilder explains why he became an actor and writer, and about the funny, wonderful movies he made with Mel Brooks, Woody Allen, Richard Pryor, and Harrison Ford, among many others. He candidly reveals his failures in love, and writes about the overwhelming experience of marrying comedienne Gilda Radner, as well as what finally had to happen for him to make a true and lasting commitment to another woman.
A thoughtful, revealing, and winsome book about life, love, and the creative process, Kiss Me Like A Stranger is one actor's life in his own words.
---
Willy Wonka & the Chcolate Factory; produced by Stan Margulies and David L Wolper ; directed by Mel Stuart
Join Charlie Bucket, his grandfather, and four lucky contest winners on a tour through the factory of the mysterious candy mogul Willy Wonka. This film is of course based on the Roald Dahl children's novel Charlie and the Chocolate Factory. Dahl's books, whether for children or adult readers, are funny, and weird, and they always "get" the world of children and their perceptions perfectly, including their fears (and their naughtiness) without sentimentality.
Wilder's portrayal of Willy Wonka in this adaptaion is iconic for his wit, dark humor, and magic. In an interview on local public radio station KPCC's "Take Two," David Seltzer, who wrote the screenplay, told the story he had heard of Gene Wilder being cast:  "Gene came in and said, 'I'm really none of those things. I'd do it, but I'm not it. I'm not really a comedian, I don't give punch lines. I'm a reactor, I'm a funny reactor, so whoever writes that has got to understand.' …"
If you haven't ever seen this 1971 classic, check it out, watch it, and appreciate the wacky genius of Wilder's "reacting."
---
Young Frankenstein; produced by Michael Gruskoff ; directed by Mel Brooks
Another comedy classic.
A finely tuned parody of the old Frankenstein movies, in which Wilder returns to the old country to clear his family name. He finds his late grandfather's step-by-step manual explaining how to bring a corpse to life. With Igor, his hunchbacked assistant, and the curvaceous Inga, Dr. Frankenstein creates a monster who only wants to be loved.
---
It's Always Something by Gilda Radner
Wilder's third wife, Gilda Radner, was the famously funny comedian and actress best known as one of the original "Not Ready for Prime Time Players" on the long- (and still-) running sketch comedy "Saturday Night Live," which premiered on NBC in 1975. Radner was the first comedian cast for the show, and her portrayals of recurring characters like "Roseanne Roseannadanna,"  as well as her parodies of figures like Lucille Ball and Barbara Walters ("Baba Wawa") earned her cult status in popular culture.  She met Wilder on the set of the film Hanky Panky and they married in 1984. Radner passed away in 1989 from ovarian cancer; Wilder established the Gilda Radner Hereditary Cancer Program at Cedars-Sinai in Los Angeles to aid in research and ealier detection of hereditary cancers in women.
Brave, funny, and painfully honest, It's Always Something is the story of Gilda's struggle against cancer and her determination to continue laughing. Cancer, she says, is about the most unfunny thing in the world. But Gilda's gutsy and unique sense of humor never deserts her as she talks about her life and describes two years of cancer therapy: surgery, chemotherapy, radiation treatment, with all their side effects, including baldness. Gilda poignantly remembers her father's death from a brain tumor when she was only fourteen. She recalls the high and low points of her own career, including the magical early days of "Saturday Night Live." She describes her transformation from star to cancer patient, and her rediscovery of her sense of humor at The Wellness Community, a dynamic caner-patient support program that gave her courage, hope, and the tools to participate in her own therapy. And she talks movingly about her emotional life-support system: her husband, Gene; her oldest girlfriends; her nurses; and Sparkle, her Yorkshire terrier. Told as only Gilda could tell it, It's Always Something is the inspiring story of a courageous, funny woman fighting to enjoy life no matter what the circumstances. The twentieth-annversary edition includes a resource guide for people living with cancer, as well as tributes from Gilda's co-stars at "Saturday Night Live."
---
Living With Alzheimer's: Managing Memory Loss, Identity, and Illness by Renée L. Beard
Wilder passed away from complications of Alzheimer's disease. News of Alzheimer's is constantly in the headlines. Every day we hear heart-wrenching stories of people caring for a loved one who has become a shell of their former self, of projections about rising incidence rates, and of cures that are just around the corner. However, we don't see or hear from the people who actually have the disease. In Living with Alzheimer's, Renée L. Beard argues that the exclusively negative portrayals of Alzheimer'€™s are grossly inaccurate. To understand what life with memory loss is really like, Beard draws on intensive observations of nearly 100 seniors undergoing cognitive evaluation, as well as post-diagnosis interviews with individuals experiencing late-in-life forgetfulness.
Interviews with clinicians and staff from the Alzheimer'€™s Association reveal that despite the best of intentions, pejorative framings of life with dementia fuel both clinical practice and advocacy efforts. These professionals perpetuate narratives about "self-loss," €œimpending "cures,€" and the economic and emotional €œ"burden"€ to families and society even if they do not personally believe them. Yet, Beard also concludes that in spite of these trends, most of the diagnosed individuals in her study achieve a graceful balance between accepting the medical label and resisting the social stigma that accompanies it. In stark contrast to the messages we receive, this book provides an unprecedented view into the ways that people with early Alzheimer'€™s actively and deliberately navigate their lives.
---
"Pure Imagination" on Stages by Josh Groban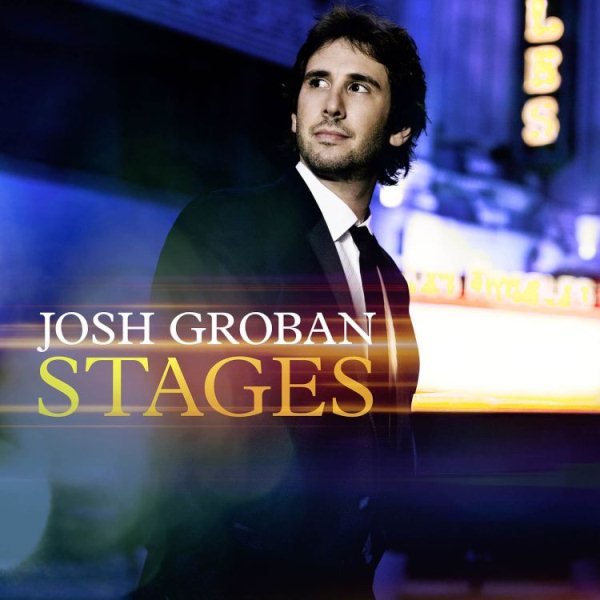 This song was written specifically for the 1971 movie "Willy Wonka & the Chocolate Factory," and was sung by Wilder in the film.  It is lovely: lilting and wistful, and there are many interpretations of it recorded by any number of artists who have covered it, (including pop artists Maroon 5, jazz man Harry Connick, Jr., and heavy metal group Primus). Groban's version is straightforward, beautiful and Broadway-big.
---
My French Whore by Gene Wilder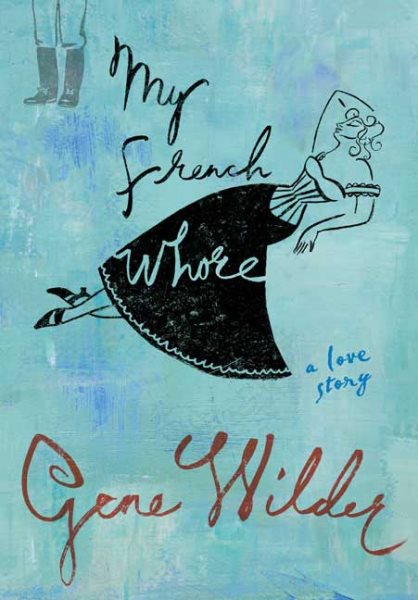 Wilder's first novel, set during World War I, delicately and elegantly explores a most unusual romance. It's almost the end of the war and Paul Peachy, a young railway employee and amateur actor in Milwaukee, realizes his marriage is one-sided. He enlists, and ships off to France. Peachy instantly realizes how out of his depth he is – and never more so than when he is captured. Risking everything, Peachy – who as a child of immigrants speaks German – makes the reckless decision to impersonate one of the enemy's most famous spies.
As the urbane and accomplished spy Harry Stroller, Peachy has access to a world he could never have known existed – a world of sumptuous living, world-weary men, and available women. But when one of those women – Annie, a young, beautiful and wary courtesan – turns out to be more than she seems, Peachy's life is transformed forever.
---
The Woman Who Wouldn't by Gene Wilder; audiobook, read by the author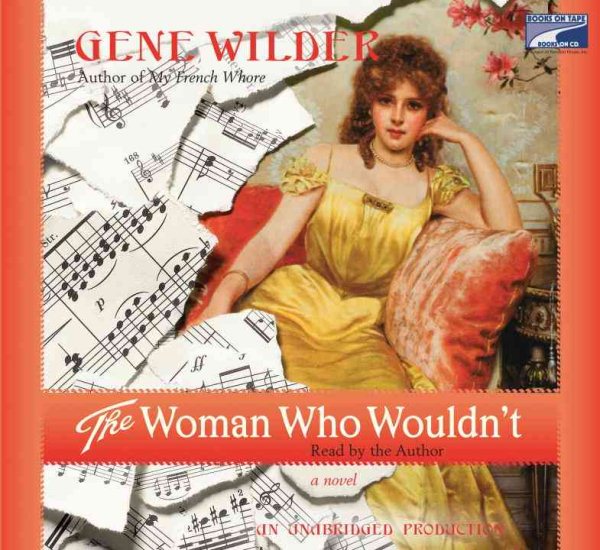 Wilder's second novel, set in 1903, stars a young concert violinist named Jeremy Webb, who one day goes from accomplished adagios with the Cleveland Orchestra to having a complete breakdown onstage. If he hadn'€™t poured a glass of water down the throat of a tuba, maybe he wouldn'€™t have been sent to a health resort in Badenweiler, Germany. But it's in that serene place that Jeremy meets Clara Mulpas, whom he tries his hardest to seduce.
Clara is so beautiful that Jeremy finds it im­possible to keep from trying to detect a chink in her extraordinary reserve and elegance. He realizes he is reflexively flirting to get a reaction–after all, a tease and a wink have always worked before, with women back home. But flirting probably isn't the best way to appeal to a woman who was married to a dumb brute and doesn'€™t want to have anything more to do with men. Jeremy isn'€™t sure how to press his case–but he won't give up.
---
What Is This Thing Called Love? by Gene Wilder
Wilder answers this eternal question twelve ways, in stories that explore our most complicated emotion. This is a winning collection from an author writing on his favorite topic: love. Each emotionally involving story illuminates a different kind of love: star-crossed, intense, needy, eternal, unrequited, even comical. Wilder's protagonists will be instantly recognizable to his fans: men and women who stumble into relationships that can fulfill them or knock them out cold. Which one it will be depends, often, on the smallest of gestures or reactions. Wilder'€™s stories include: "€œIn Love for the First Time,"€ about a lover so shy and studious that he'€™s a "€œfunny duck"€ who has to be led by the hand by his equally inexperienced girlfriend; "€œAbout Being in Love,"€ featuring coarse but charming Buddy Silverman, who yearns for connection but looks for it in exactly the wrong kind of woman; and "The Woman in the Red Hat,"€ who shows a writer who has only explored love in his books what the real thing feels like.
---
Something To Remember You By: A Perilous Romance by Gene Wilder
This novella begins on Christmas, 1944. In a foxhole in Bastogne, Belgium, the innocent yet charmingly clever protagonist, Corporal Tom Cole, is injured. Wilder moves the action to a romantic wartime London with dimly lit blackout-compliant restaurants and mad dashes to the Tube station at the sound of the air raid sirens where Cole convalesces and falls in love for the first time. But is the mysterious Danish girl he meets at the Shepherdess Café on the up and up? Cole is a cellist back home in the States, and Anna says she'€™s a monitor at the War Office, scanning radio waves for incoming German planes. But is she? When Cole goes to the War Office one day to surprise his new lover, she'€™s nowhere to be found.
Wilder'€™s story takes Cole on a quest for the woman he loves but no longer trusts, and ultimately parachutes him, a newly minted intelligence officer, behind enemy lines into a concentration camp to save her life and discover the truth.
---
Blazing Saddles; produced by Michael Hertzberg ; directed by Mel Brooks
And, finally, this classic send-up of old Westerns.
The railroad's got to run through the town of Rock Ridge. How do you drive out the townfolk in order to steal their land? Send in the toughest gang you've got…and name a new sheriff who'll last about 24 hours. But that's not really the plot of Blazing Saddles, just the pretext. Once Mel Brooks' lunatic film many call it his best gets started, logic is lost in a blizzard of gags, jokes, quips, puns, howlers, growlers and outrageous assaults upon good taste or any taste at all. Cleavon Little as the new lawman, Gene Wilder as the wacko Waco Kid, Brooks himself as a dimwitted politico and Madeline Kahn in her Marlene Dietrich send-up that earned an Academy Award nomination all give this sagebrush saga their lunatic best. And when Blazing Saddles can't contain itself at the finale, it just proves the Old West will never be the same!
A spoof of every cliché in the western film genre, telling the story of an African American sheriff who is sent to clean up a frontier town, with unpredictable results.
---
Rest in Peace, Mr. Wilder.